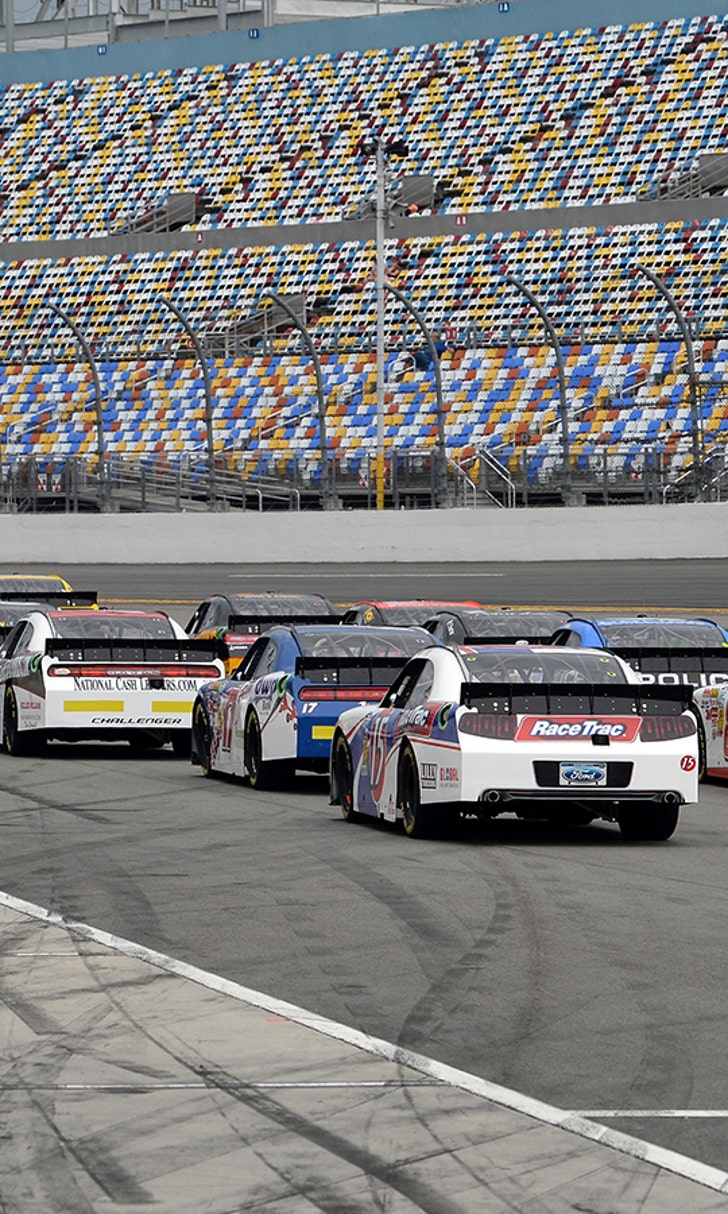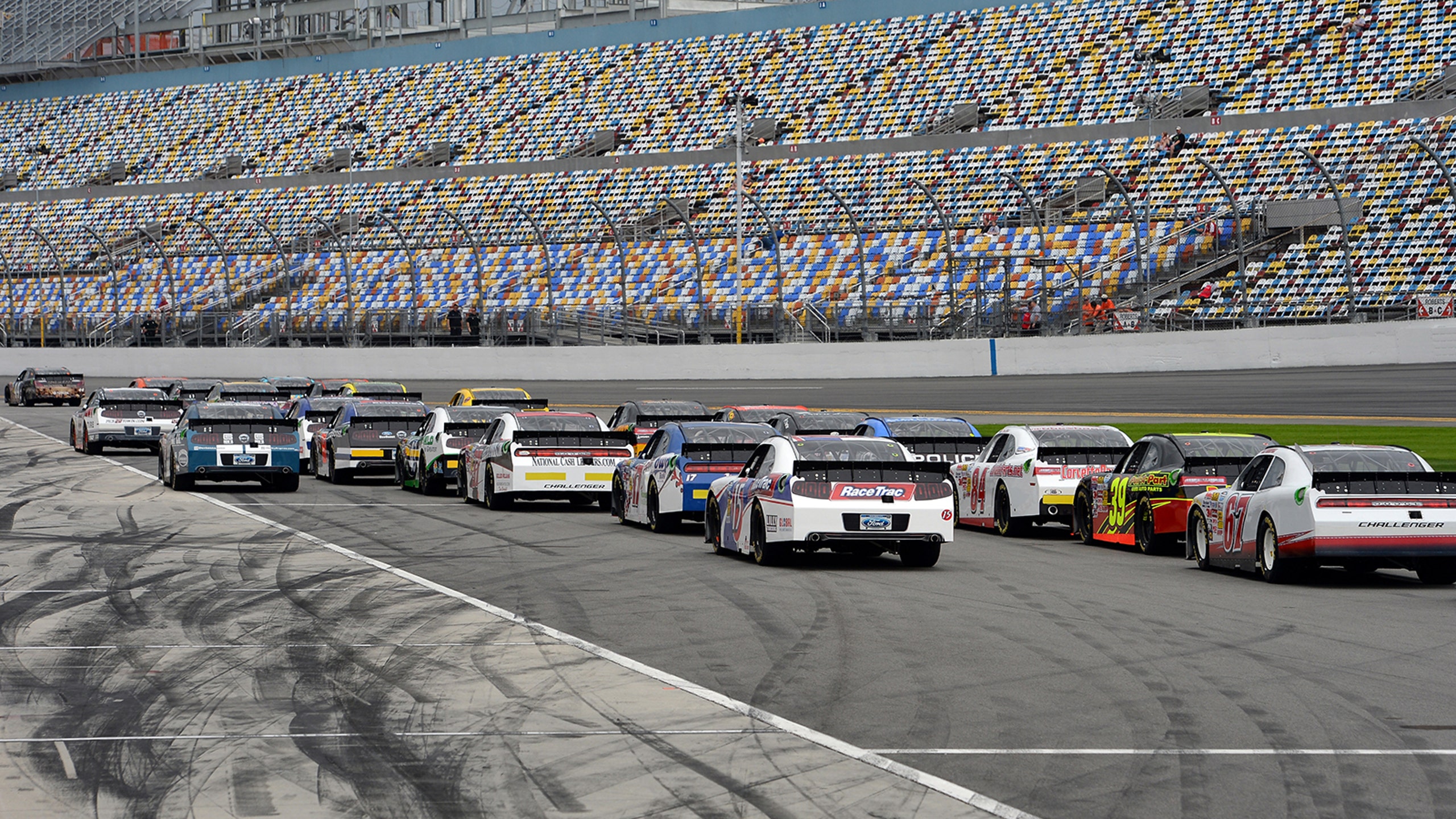 No raining on this parade: Group qualifying makes big debut
BY Tom Jensen • February 21, 2014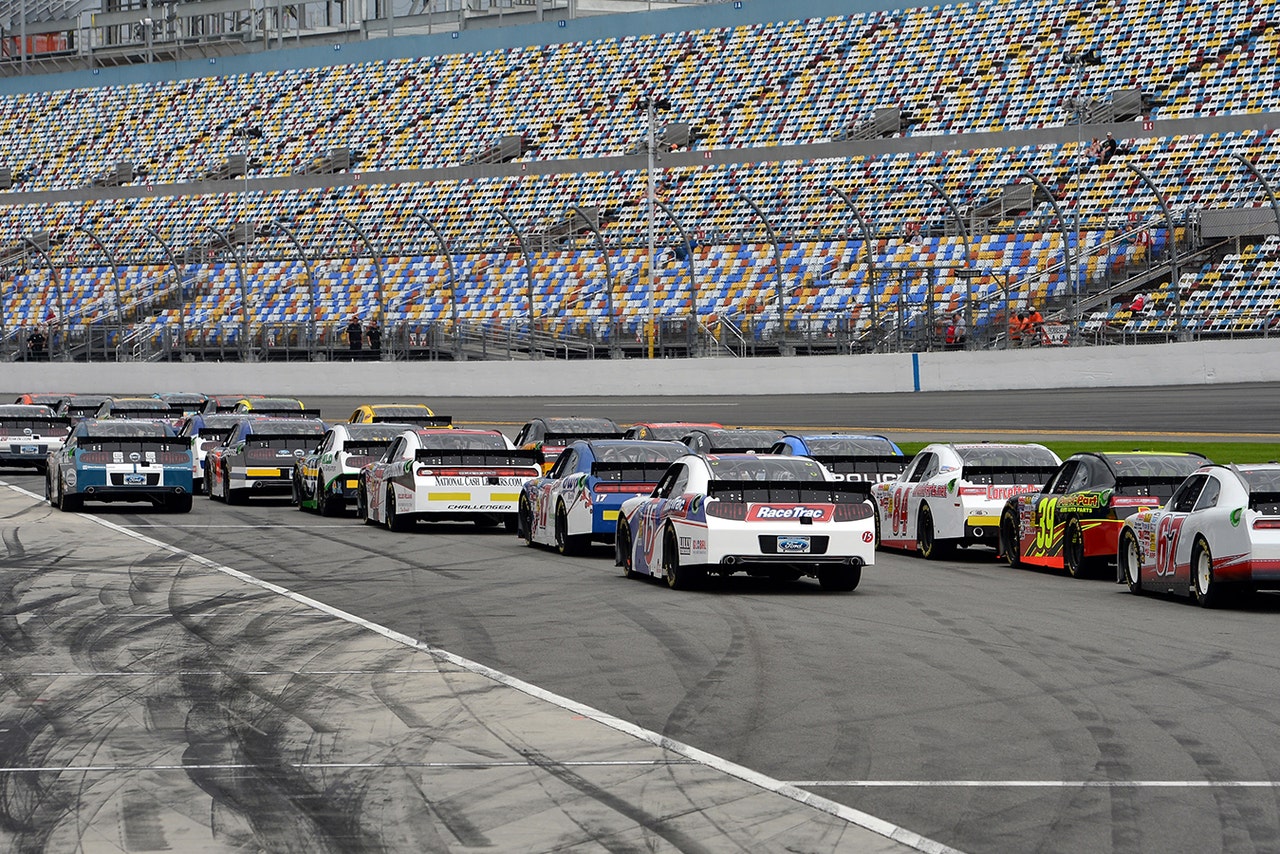 NASCAR's first attempt at its new three-round qualifying format proved to be something of a mixed -- but mostly positive -- bag Friday at Daytona International Speedway.
Qualifying for the Drive4COPD 300 NASCAR Nationwide Series was cut short after the first of three scheduled knockout rounds, but that one round was enough to set the field for tomorrow's race. Rookie Dylan Kwasniewski won the pole ahead of his Turner Scott Motorsports teammates Kyle Larson and Danica Patrick, with Joe Gibbs Racing teammates Kyle Busch and Elliott Sadler completing the top five.
Kwasniewski, 18, became just the 11th driver in Nationwide history to win a pole in his first series start and the youngest driver to ever win a Nationwide pole at Daytona.
Had NASCAR stuck to its traditional single-car qualifying format, which typically takes about 2 1/2 hours, qualifying would have been rained out entirely.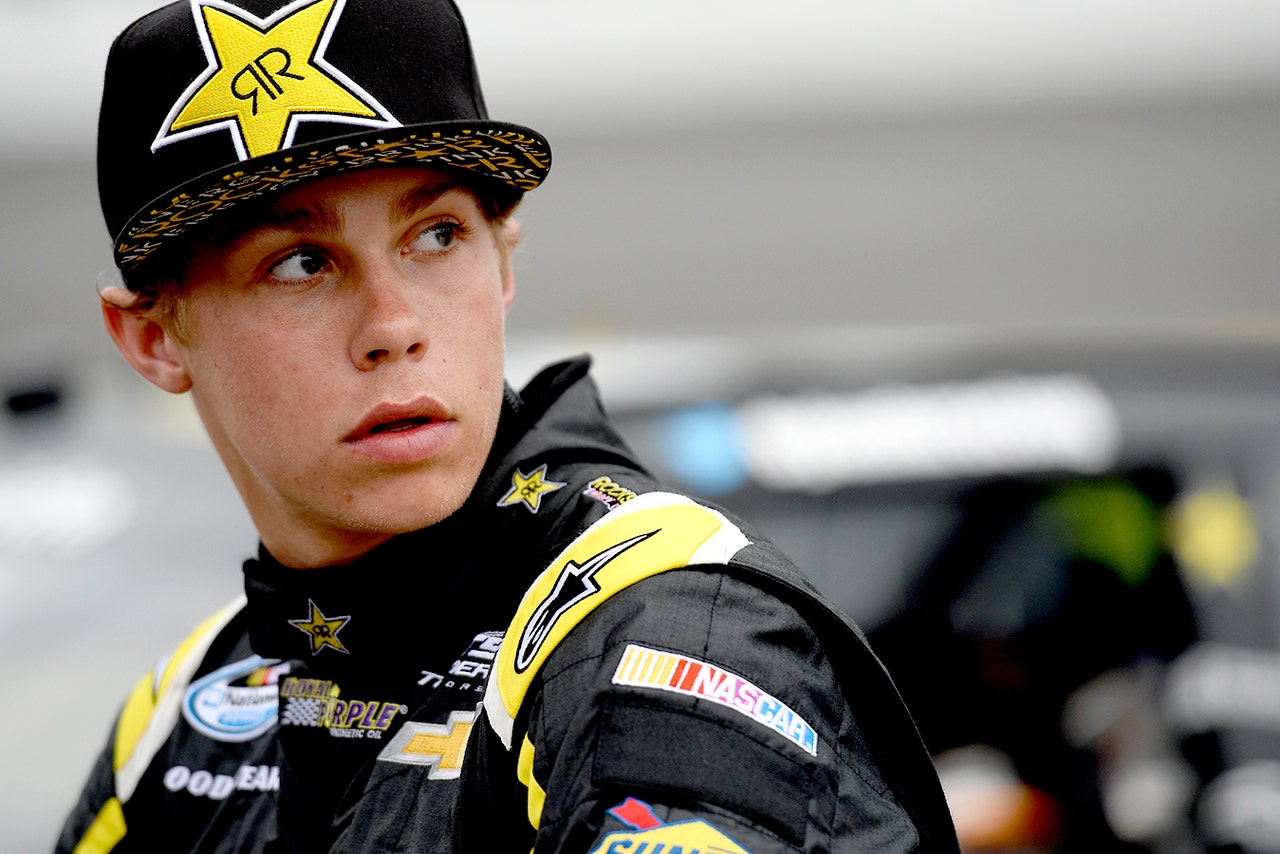 Rookie Dylan Kwasniewski won the pole for the Nationwide Series opener at Daytona.

Under the new format, all the cars were on track for the first 25-minute session. The fastest 24 were supposed to advance to the second, 10-minute round, with the 12 fastest settling it in a five-minute final session. But with the rain, only the opening session was completed.
The new qualifying format drew mixed reviews from drivers.
"The new qualifying was really wild, especially since it was on a superspeedway," said Larson, the second qualifier. "It was a lot of fun ... luckily, it all worked out. I had a few hairy moments there on our lap."
Patrick, on the other hand, was aghast.
"I think there are going to be some times that it's going to be a total disaster," she said of the new qualifying format. "Like when we go to short tracks, I just can't imagine what it's going to be like. I mean this -- there's plenty of room, people can go wherever. There's many, many lanes. It's all about momentum.
"But when you go to places like Bristol and when you go to Martinsville, shoot, even Phoenix or any short tracks in general are just going to be a really big challenge. ... There are going to be some (tracks) where you're going to find a lot of drivers mad at other ones."
---
---