NASCAR Cup Series
NASCAR Cup Series
NASCAR Cup race in Atlanta postponed
Published
Sep. 5, 2011 2:41 a.m. ET

With the remnants of Tropical Storm Lee bearing down on Georgia, NASCAR postponed its race at Atlanta Motor Speedway until 11 a.m. Tuesday.
Officials hoped to get the race in as scheduled Sunday night, but outer bands of the massive storm brought light rain to the track late in the afternoon. Another burst of heavy showers ended any chance of beginning the race before midnight.
''This is one of those deals nobody wins from,'' NASCAR president Mike Helton said. ''It's unfortunate it happens from time to time.''
Many of the pre-race festivities went on as scheduled, including driver introductions, the national anthem and a concert by Lynyrd Skynyrd.
Blowers were sent out shortly after the scheduled 7:30 p.m. start time, and NASCAR thought there was about a three-hour window to get in at least a shortened race. Then, with the track nearly dry, a short but heavy dose of rain moved in about 9:30 p.m.
It didn't even show up on the radar.
''We were probably about 25 to 30 minutes from dropping the green flag,'' said Ed Clark, president of Atlanta Motor Speedway. ''We don't know where it came from.''
At that point, it would have taken another three hours to dry the track again — even if the rain held off — and the race wouldn't have started until after midnight.
''That's just not fair to the fans,'' Clark said.
NASCAR won't even bother trying to get the race in Monday, considering a forecast that called for 4 to 5 inches of showers and potentially high winds in the afternoon as what was left from the still potent storm moved through the Atlanta area, having dumped more than a foot of rain on the Gulf Coast.
''First and foremost, we had to consider the safety of the fans,'' Clark said. ''We just thought it was best to step back, get reorganized and put on a great show Tuesday.''
If the weather cooperates, that is.
The Tuesday forecast called for a 70 percent chance of rain.
Weather issues are nothing new at this 1.54-mile track, located about 30 miles south of Atlanta. A spring blizzard forced a 1993 race to be postponed for a week. Since 2000, three races have been bumped back to Monday, and another was shortened because of inclement weather.
The weather had been warm and sunny for the first two days of the weekend. A truck race was run Friday night, and the Nationwide Series was on the track Saturday night.
Then the tropical storm arrived, keeping the Sprint Cup teams in Atlanta for an extra two days. They will now have a very crowded schedule heading into next Saturday's race at Richmond, the final event before the 10-race Chase for the Sprint Cup championship.
Eight Chase drivers from last season, including five-time defending champion Jimmie Johnson, are scheduled to be at the White House on Wednesday to be honored by President Obama.
''Hopefully everything goes OK Tuesday, and we'll just be a couple days behind,'' Helton said. ''We'll catch up pretty quick.''
NASCAR never considered moving the race to an earlier time, even though it's known for days that inclement weather was likely Sunday night because of the tropical storm. The governing body said it's never moved up a starting time, citing television commitments and consideration for fans who travel long distances to attend races.
Helton said there might be a change in the rules to let teams make minor adjustments on the car, which normally isn't allowed after qualifying. Moving to Tuesday means there will be a three-day gap between time trials and the race, plus it will be held during the day instead of the evening, when track temperatures are cooler.
''They have to determine the fact that they've set for a good period of time, not just overnight,'' Helton said. ''They have to take into consideration the climate changes, including daylight to dark and what weather comes through here and decide what may be able to be done.''
---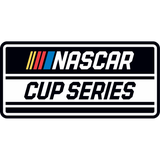 Get more from NASCAR Cup Series
Follow your favorites to get information about games, news and more
---