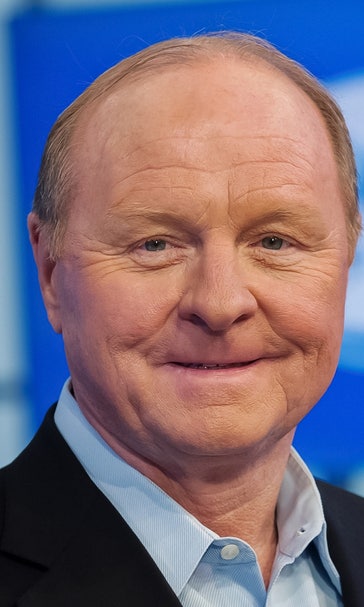 McReynolds: '... Most overwhelming, emotional eight days of my life'
May 16, 2016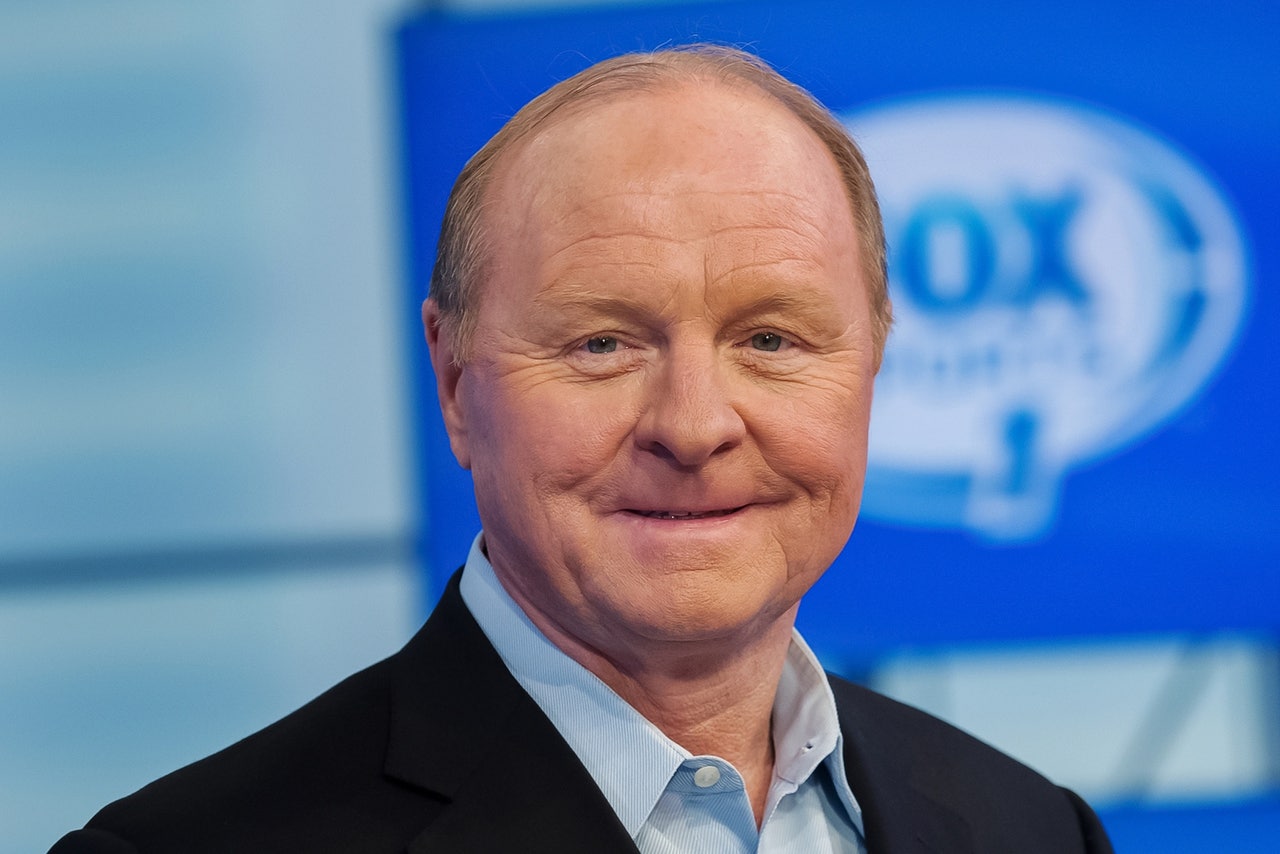 When Larry McReynolds takes his spot in the FOX NASCAR broadcast booth Saturday night for the NASCAR Sprint All-Star Race at Charlotte Motor Speedway, he can't help but look down to the start/finish line and reflect on what transpired there 25 years ago -- on back-to-back weekends.
Saturday's NASCAR Sprint All-Star Race (9:00 PM ET live on FS1) marks the 25th anniversary of then-crew chief McReynolds guiding Davey Allison to their first win in only their fifth race together. The No. 28 Robert Yates Racing team backed up the non-points win the following week, becoming only the second duo in history at that time to sweep the May races at Charlotte with a victory in the Coca-Cola 600 (seven drivers have swept both May races as of May 16, 2016). 
McReynolds and Allison cut their racing teeth in their home state of Alabama.  Although they never worked together in their local short-track racing circles, McReynolds witnessed the young Allison's prowess behind the wheel many times.   
"There was no question he had talent," McReynolds said of Allison in the early days.  "But he had to search a long time to find the balance of the car and figure out when to push it and when not to. He tore up a heck of a lot of stuff, but he was fast and so talented."   
Not to mention persistent, particularly in the months when Allison's No. 28 Robert Yates Racing team was parked next to McReynolds' No. 26 team, owned by Kenny Bernstein, in the NASCAR Sprint Cup Series garage most of the 1989 season.   
"We would talk cars a lot," McReynolds, a FOX NASCAR analyst since 2001, said.  "Then he started trying to talk me into moving over there to work with him. Many, many times."   
Late in the '89 season, McReynolds was told Brett Bodine would replace Ricky Rudd in the No. 26 car, the team McReynolds had been with since late 1985. He began to consider a change.   
"The No. 26 was my baby because I'd help build it from the very beginning, but while I felt like we could win races, I wasn't sure we could win a championship," he said.  "Davey started talking to me in late 1989 about coming on as his crew chief. Then Robert (Yates) started in on me. I'm almost ashamed to admit that at Phoenix in 1989, the next-to-the-last race, I shook Robert's hand to tell him I'd be his crew chief the next year."   
Then McReynolds called an audible.   
"I felt indebted to Bernstein because he had taken a chance on me," he added.  "At the Atlanta test the next week, I drove to the 7-Eleven across the street, called Robert and told him, 'I'm not much of a man for shaking your hand and now doing this, but I can't leave the No. 26 team.'"   
The 1990 season saw McReynolds and Bodine go to Victory Lane at North Wilkesboro early in the year, drawing increased hounding from the Yates/Allison camp.  McReynolds withstood the relentless pressure once more and began the '91 season atop Bodine's pit box.   
After spending an extra day in Atlanta due to a rain delay that came on the heels of a horrible start to the season, the No. 26 car blew a motor less than 10 laps into the resumption of the race on Monday.  McReynolds returned home madder than hell, instructing his wife, Linda, to hold all phone calls for him.   
But the phone began ringing before McReynolds could finish angrily flinging his luggage in the driveway. Certain it was his boss calling, McReynolds snapped at Linda that he wouldn't talk to anyone. However, under her wise advice, McReynolds picked up the receiver.   
"It was Robert Yates, and he told me he was making a crew chief change the next morning and wanted me to reconsider," McReynolds said.  "I said, 'When and where do you want to meet?' I accepted the job sitting with him at the local Waffle House in the middle of the night."   
Although it took a couple of years to lure McReynolds over to Robert Yates Racing, it took only a couple of weeks for the move to bear fruit.  With two weeks off following the Atlanta race, the new combination headed to Darlington to get acquainted on and off-the-track.    
"Davey made one run at the test, brought the car in, we talked about it and I knew right then it was going to be special," McReynolds reflected.  "I just knew we were going to click."   
While they were clicking -- they finished second at Darlington in their maiden outing and followed that up with three consecutive top-10 finishes -- it wasn't fast enough to suit the impatient perfectionist. But the NASCAR Sprint All-Star Race loomed on the calendar, followed by the Coca-Cola 600, and McReynolds began to salivate.   
"Yates had a car called James Bond 007 – the car they had wrecked in Atlanta – and it was a contender everywhere they took it," he detailed.  "Knowing that, I was starting to get pumped up about Charlotte. With Davey's ability to get around Charlotte, coupled with the car we were taking and the strong engines we had, we knew we should be able to win."   
Their assessment was spot-on.  The No. 28 team claimed the pole position and led all 70 laps.   
"I spent most of the race trying to get Davey to slow down so we didn't tip our hand too early," McReynolds recalled.  "We wanted to beat everyone; we didn't need to beat them to death, but trying to tell Davey to slow down was like trying to tell a toddler to quit screaming."   
McReynolds already had a toddler, Brooke, and his wife was due to give birth to their second child, Brandon, in the days between the NASCAR Sprint All-Star Race and Coca-Cola 600.  Linda had been hospitalized for three weeks with preterm labor while doctors awaited Brandon's lung development. So, while McReynolds celebrated his first win with the No. 28 team, he was concerned for the health of his wife and unborn baby.
Fortunately. Brandon was born without incident Tuesday between the two races. While doing well, doctors predicted he would remain hospitalized for several days. But McReynolds got word minutes before the green flag waved to start the Coca-Cola 600 that Brandon would be released with Linda that night.  More good news ensued when the No. 28 dominated the race and went to Victory Lane a few hours later.   
"We won the All-Star Race Sunday, Brandon was born Tuesday, we won the 600 the next Sunday, and then I drove straight from post-race inspection to bring them both home," McReynolds explained.  "Those were the most overwhelming, emotional eight days of my life.  The weight of the world was off my shoulders -- my son was healthy, my wife was fine, and Davey and I had not only finally won a race; we had won two."   
The No. 28 team went on to win four additional races and finish third in points that year.  They returned in 1992 to win the NASCAR Sprint All-Star Race in consecutive years, plus five points wins, en route to another third-place showing in the championship standings again in 1992.   
"There's no question going to the No. 28 car was a career-making move that put me on the NASCAR map, and it all started to come together for us at the Charlotte races that first season," McReynolds stated.  "Charlotte proved to us we could outrun everyone, dominate and win.  Winning those two races was so special and helped catapult us to more success together before, unfortunately, we lost Davey a little more than two years later."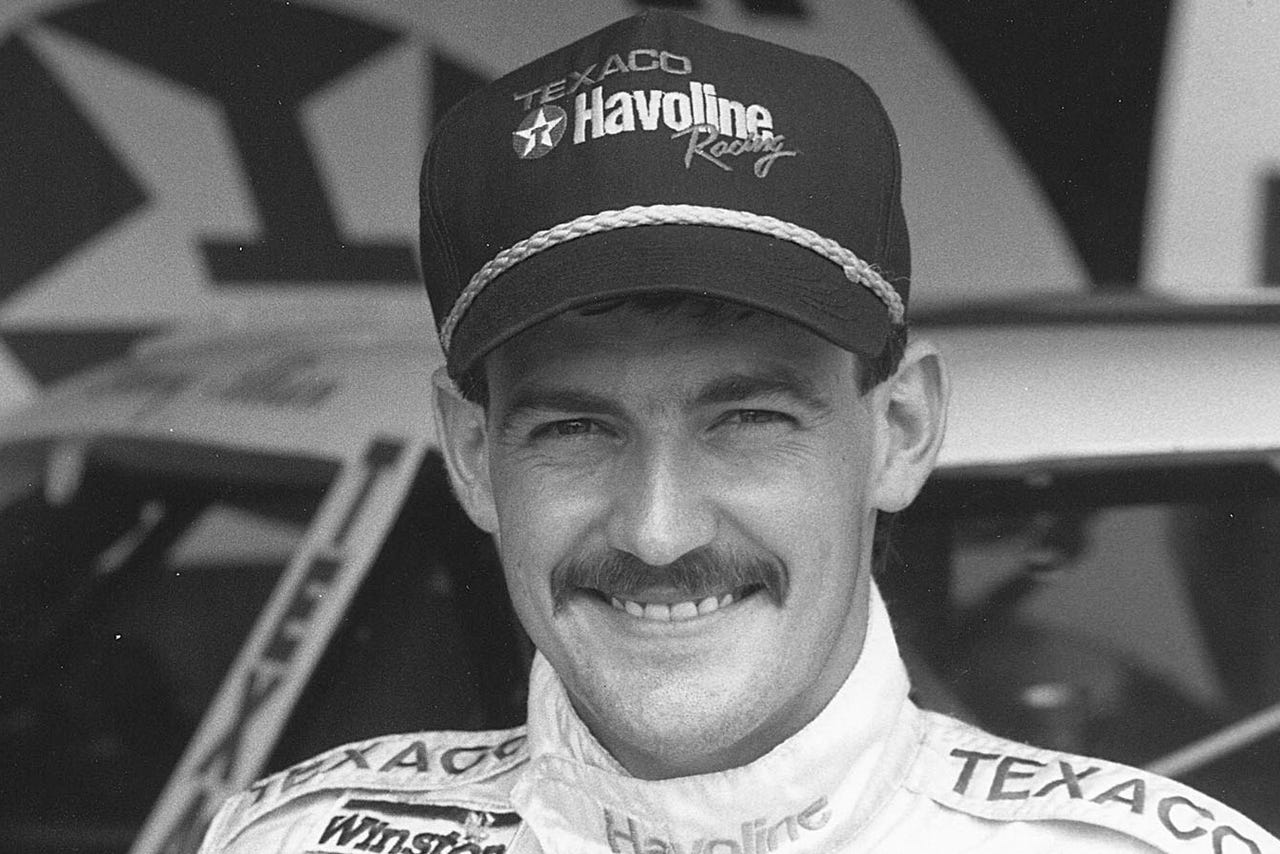 Davey Allison poses by his car before a 1990 race.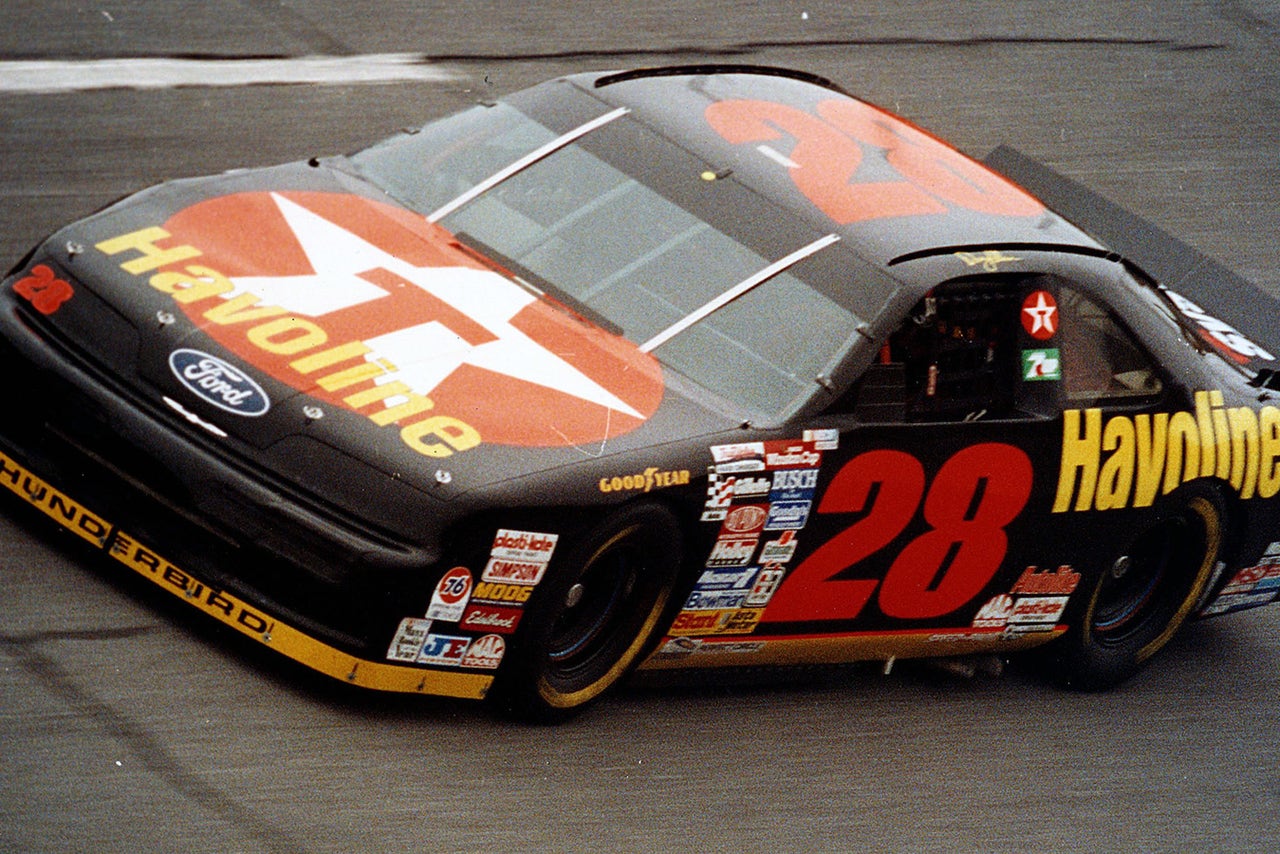 Davey Allison races in the Winston All-Star Event on May 16, 1992 in Charlotte, North Carolina.  
---
---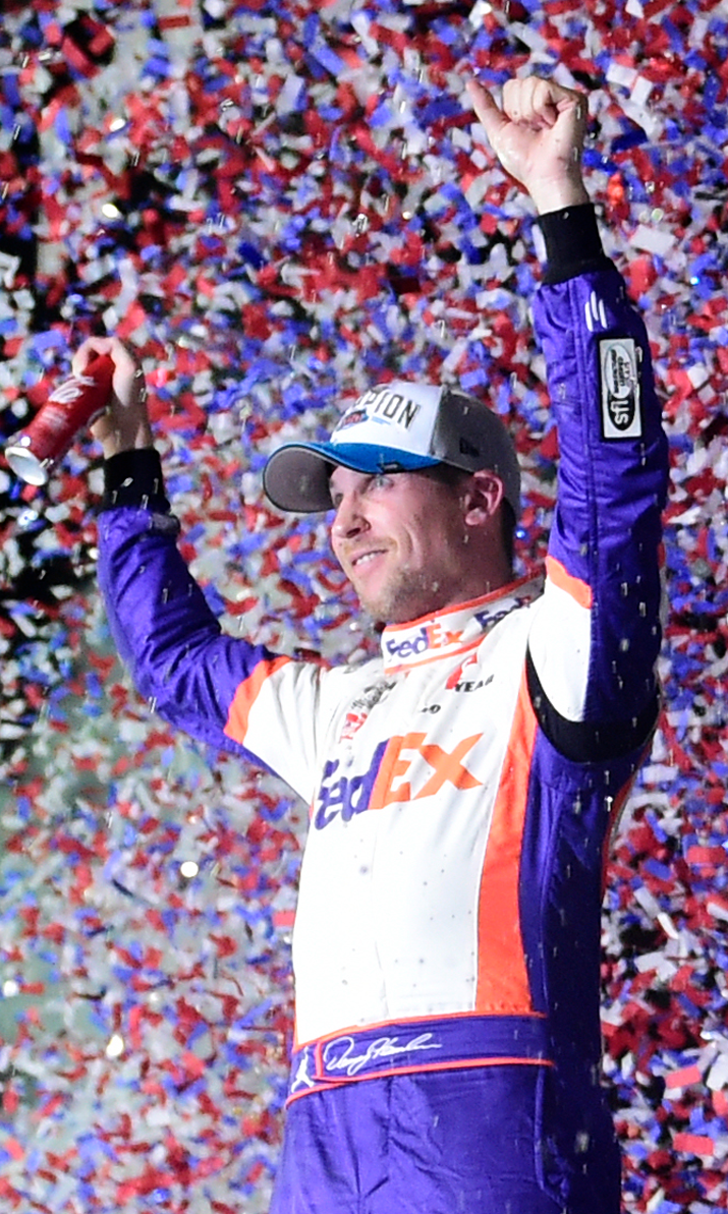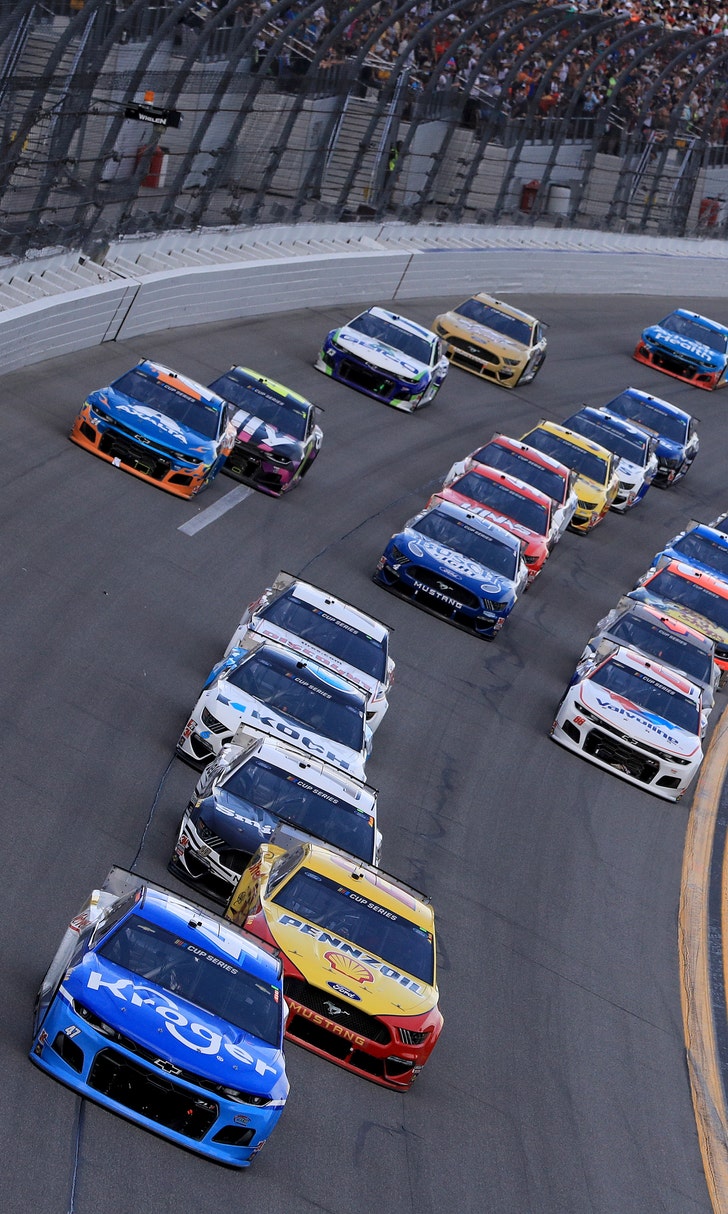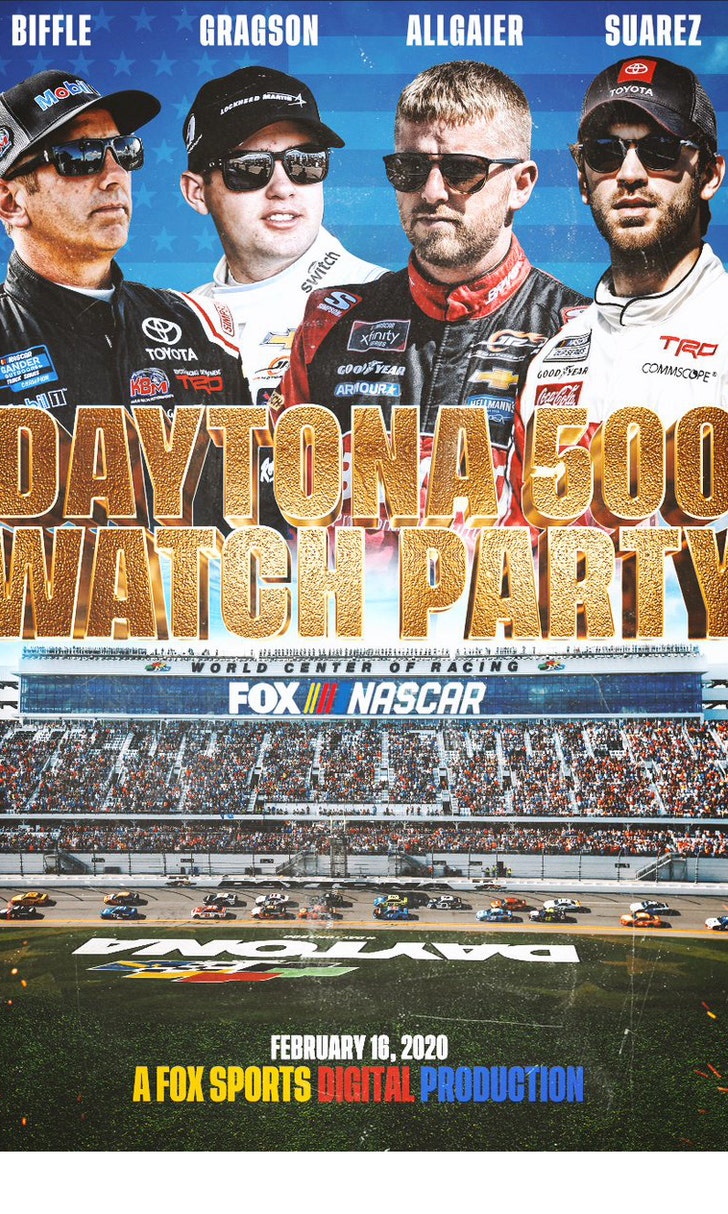 The Daytona 500 Watch Party!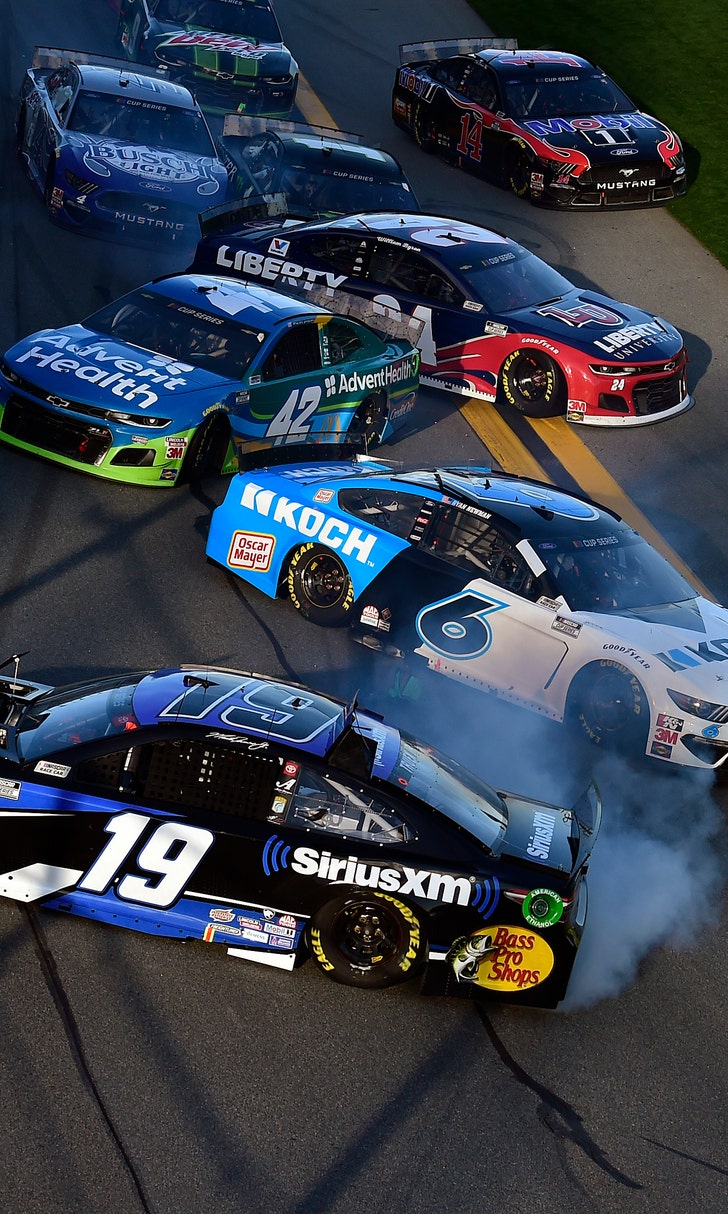 The Numbers Game At Daytona