NASCAR Cup Series
NASCAR Cup Series
Matt Kenseth shows calm control
Published
Apr. 11, 2011 1:00 a.m. ET

Denny Hamlin won both NASCAR Sprint Cup races last year at Texas Motor Speedway. If you wanted a pretty good indication of whom to watch for Saturday night, though, you really needed only to look at who was strong at Las Vegas earlier this year.
If you go back to that race, you will see the Roush Fenway Racing cars were very dominant.
Fast forward to Saturday night and you had three of the four Roush Fenway teams finishing in the top-four positions in the Samsung Mobile 500 and all four of the organization's teams in the top seven.
Matt Kenseth obviously dominated and won the event, breaking a long winless streak for him. Kenseth had won here before, and this is a team that simply doesn't make a lot of mistakes.
It had been two years since Kenseth and the No. 17 team won a race. Saturday at Texas Motor Speedway was a flawless night for them. They had such an incredibly dominant car. It sure looks like, for the rest of the way at the 1½-mile tracks, everyone is going to have to deal with the Roush Fenway boys.
You heard Kenseth's teammate, Carl Edwards, say after the race that, although Edwards' No. 99 team missed it a bit Saturday night, they know what Kenseth's team has and Edwards said he couldn't wait until the race at Darlington Raceway in a few weeks. That's another high-speed track with a high downforce and a fair amount of banking.
I just found it interesting Edwards skipped right past Talladega Superspeedway this weekend and Richmond in three weeks, following Easter weekend, in making those comments.
Trust me, Edwards knows the Roush Fenway contingent will be strong at Talladega on Sunday, but he, like everyone else, also knows that race is a crapshoot. That's the place where any one of the 43 drivers Sunday could come out the winner.
Richmond International Raceway, in three weeks, is somewhat similar to Phoenix International Raceway. Now, we know Jeff Gordon won Phoenix back in February, but Edwards got caught up in a wreck and really had the stronger car.
Team owner Jack Roush has to be excited. His organization seems to have it all working right now. The group has four hungry drivers in Kenseth, Edwards, Greg Biffle and David Ragan. Now Kenseth and Edwards already have a win under their belts this season. They've got great race cars combined with those powerful Roush-Yates engines. Those four are going to be tough to beat this year.
We've been coming to Texas Motor Speedway since 1997, and honestly, I don't remember that great side-by-side racing early on in the race like we saw Saturday night. At the end of the race, we had folks like Kurt Busch trying some strategy; Tony Stewart was another who was in position to win the race, but he ran out of fuel on the last lap.
At the end of the night, though, the best car and best driver won the race. Kenseth almost led half the race by setting the pace for 169 of the 334 laps. That's pretty remarkable.
As I mentioned earlier, the even bigger thing for Kenseth was finally breaking out of this two-year winless streak that he and the team had been suffering through.
---
---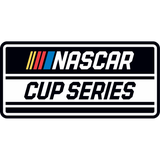 Get more from NASCAR Cup Series
Follow your favorites to get information about games, news and more
---