NASCAR Cup Series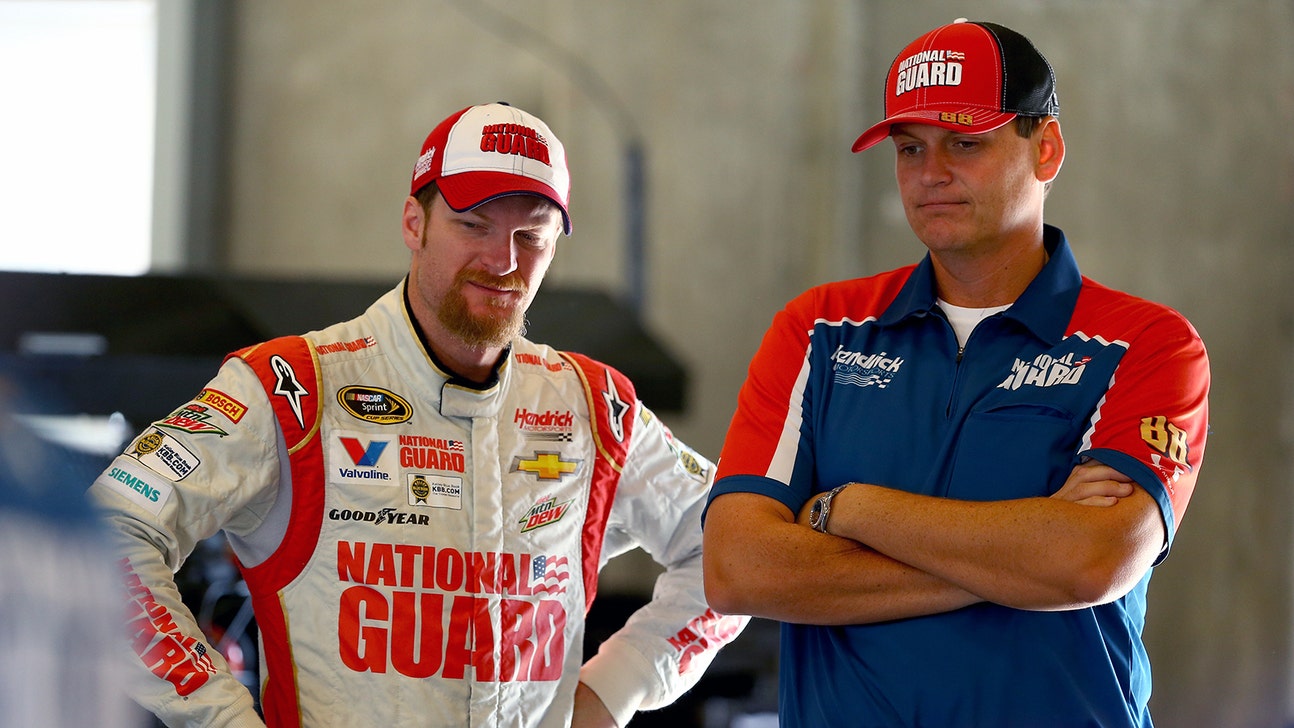 NASCAR Cup Series
Looking for job security? Don't apply to be a Sprint Cup crew chief
Published
Oct. 24, 2014 2:45 p.m. ET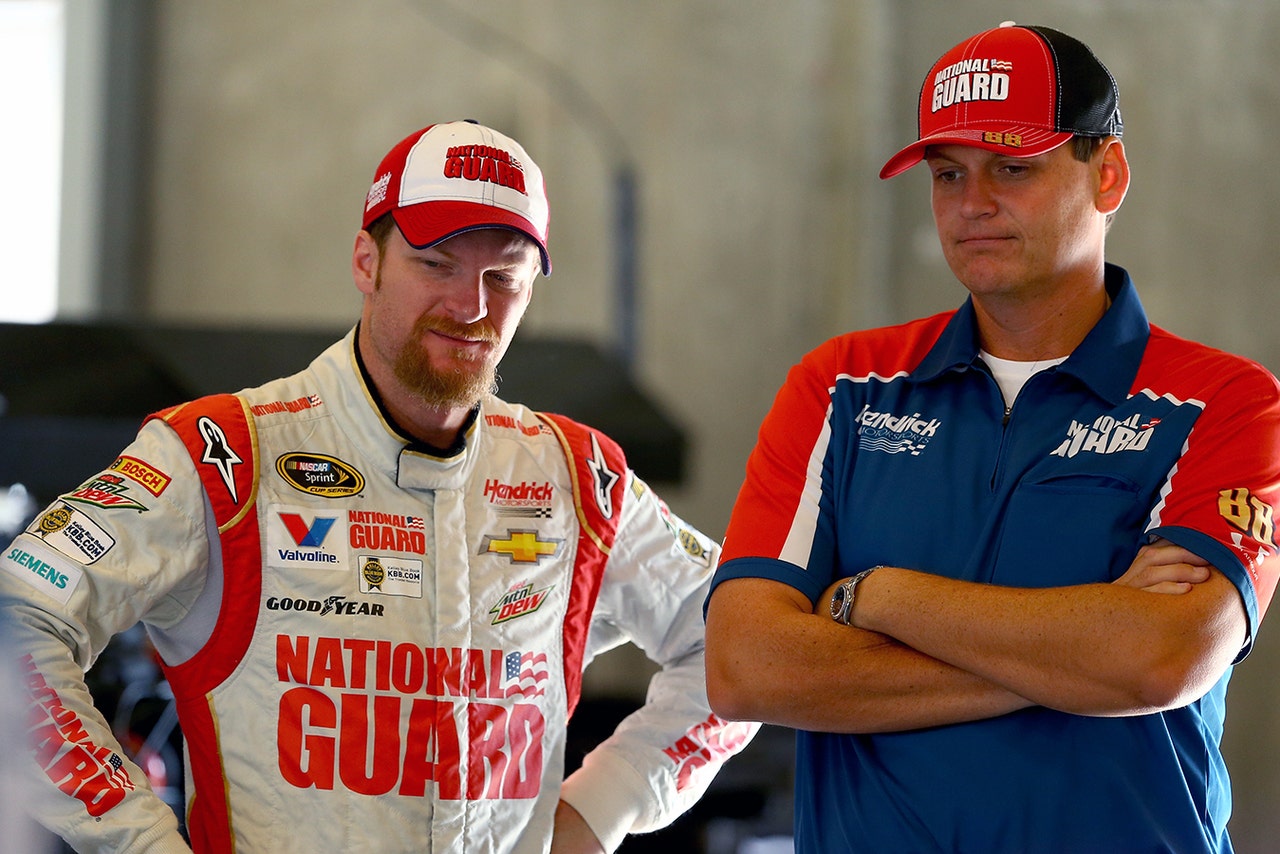 You don't decide to become a NASCAR Sprint Cup Series crew chief because job security is your top priority.
Yes, a top-flight crew chief gig at a frontline team can pay to the tune of a seven-figure salary, but the position is about as stable as being president of a military junta in a third-world banana republic smack in the middle of an armed insurrection. Which is to say nowhere near stable at all.
There's a reason that crew chief turnover in NASCAR's top series runs at about 40 percent per year: In a brutally competitive sport, few teams can sustain excellence for an extended period of time. When they lose that magic, typically the driver stays and the crew chief goes.
And with a ban on all testing for 2015 -- and only eight drivers still in 2014 championship contention -- NASCAR teams are doing everything they can to be ready for next season now.
Consider some of the crew chief changes already made or planned for next year:
Stewart-Haas Racing is moving Tony Gibson and his crew to Kurt Busch's No. 41 SHR Chevrolet and sending rookie crew chief Daniel Knost to Danica Patrick's No. 10 SHR entry. That switch starts next week in Texas.
SHR Competition Director Greg Zipadelli also hinted that changes could be coming for team driver/co-owner Tony Stewart and his No. 14 team.
Slugger Labbe, Paul Menard's crew chief since 2010, has moved to an R&D position with the Richard Childress Racing team, with engineer Justin Alexander moving up to crew chief.
Like Labbe, veteran Jimmy Fennig, who is Edwards' crew chief, will move to an R&D job with his longtime employer, Roush Fenway Racing.
Team owner Joe Gibbs has said his team will shuffle crew chiefs after the season is over. Three of Gibbs' drivers -- Kyle Busch, Denny Hamlin and newcomer Carl Edwards -- likely will have new chiefs in 2015.
With Steve Letarte moving to a television job next year, Greg Ives will move up from the NASCAR Nationwide Series to take over the most high-pressure job in the sport, crew chief for Dale Earnhardt Jr. and the No. 88 Hendrick Motorsports Chevrolet.
Friday at Martinsville Speedway, Jimmie Johnson went as far as saying he could foresee the day when Chad Knaus wouldn't be his crew chief.
And those are just some of the changes we're likely to see between now and Daytona Speedweeks next February.
There's a lot at stake -- only one team can win a championship, but making the Chase for the NASCAR Sprint Cup can mean millions of dollars in extra bonus money and sponsor incentives. It can even mean the difference between keeping sponsors or losing them, which could in turn affect a team's very ability to survive.
And if the pairing of driver and crew chief isn't working, change is inevitable. So often that change means the crew chief gets moved.
Zipadelli said at much when talking about the decision to replace rookie Knost with veteran Gibson at Kurt Busch's team.
"He has done a great job. We really fed him to the wolves," Zipadelli said of Knost. "He was a guy without a lot of experience. He won a race, made the Chase, it's just been an up and down year."
Johnson was blunt about the pressures on crew chiefs and how those can shorten careers.
"I think a crew chief's lifespan is much shorter than a driver's," Johnson said Friday at Martinsville. "They live in dog years and drivers can carry on much longer."
For Knost, the pressure will really be one for the final three races of the year: Gibson will be Busch's crew chief in 2015; Knost carries the title of interim crew chief for the final three races of 2014, with no promises about next year.
Then again, it's pretty clear that the reason for the Knost-Gibson swap was to benefit Busch's No. 41 SHR Chevrolet, the car personally funded by team co-owner Gene Haas, who has poured millions of his own dollars into that team.
"Tony Gibson has got a lot of experience," said Zipadelli. "That group has been with a lot of veteran drivers. We just felt like it was worth moving him over to Kurt (Busch). We feel like his experience and things will help put that group together and get the finishes that we need out of that team."
Zipadelli sees a fast turnaround.
"That is a team that we have to get going immediately," Zipadelli said of Busch's squad. "There isn't a lot of time for growth. We know Kurt is kind of in the prime of his career. We know that he can go out and win races and every race track we go to."
VIDEO: Dale Earnhardt Jr. looks back on his time with Steve Letarte as his crew chief
---
---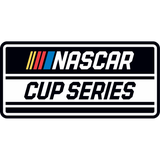 Get more from NASCAR Cup Series
Follow your favorites to get information about games, news and more
---