NASCAR Cup Series
NASCAR Cup Series
Logano wins Nationwide at Bristol
Published
Aug. 24, 2012 1:00 a.m. ET

Joey Logano used an early pit stop and a dominant car Friday night to win at Bristol Motor Speedway for the first time in the Nationwide Series.
Logano chased down Kevin Harvick, then held on over a series of late cautions for his sixth victory of the season.
"It feels so good to get here to Victory Lane," said Logano, who had five top-10 finishes in seven previous Nationwide starts at Bristol. "I think I've led the most laps in this race about three or four times and we've never been here to Victory Lane."
Logano led 119 laps but finished fourth in March. A year ago, he was second after leading 12 laps.
Defending series champion Ricky Stenhouse Jr. was second, followed by Kyle Busch, Austin Dillon and Elliott Sadler.
Danica Patrick, who struggled all day at Bristol, rebounded to finish ninth. It's the third-best finish of her career and the fifth top-10 in Nationwide. She'll also race in the Cup event Saturday night.
Stenhouse and Sadler had contact on the final restart, with three laps remaining in Friday night's race. Stenhouse immediately went to Sadler's car and apologized.
"That was my fault. I should have lifted more and gave him more room," Stenhouse said. "We're racing for this championship and you hate to get into him like that. I'm glad I didn't crash him."
Stenhouse cut three points from Sadler's lead, and trails Sadler by 19 points in the championship race. Sadler wasn't impressed with Stenhouse's apology.
"He said he didn't mean to hit us, and what I told him is I've also been careful around him last year and this year. We've always raced each other with a lot of respect," Sadler said. "I'm glad he didn't wreck us. He pushed us out of the way, but it could have been ugly. It's not the finish we deserved. We should have finished second."
Sadler also said Stenhouse opened the door for hard racing between the two for the remainder of the season.
"He just opened it up, we can race each other a lot differently these last 10 races," Sadler said.
The race had plenty of bumping and banging, which track promoter Bruton Smith hoped to return to Bristol by grinding down the top lane this summer. Busch, one of the best active drivers at Bristol, called the track "terrible" after practice on Friday and he hadn't changed his mind after the Nationwide race.
"It's definitely hard to pass out there," he said. "Everybody is fighting for the top, trying to boot everybody out of the way. It's frustrating."
Busch also took a shot at Smith for ignoring the drivers' call not to change the track. But Smith, frustrated with declining attendance, moved forward with his plans to narrow the track in an effort to cut down a lane and force Bristol's trademark bumping and banging style.
"I think they made it worse," he said. "I'm glad they conferred with all the drivers."
But it produced the action the fans have called for. Trevor Bayne, making his first start since Roush Fenway Racing shuttered his team in March, had late contact with Dillon that led to words between the two after the race. Bayne bumped Dillon on the track to show his displeasure and Richard Childress, Dillon's car owner and grandfather, stepped in during the post-race discussion.
"The 3 car (Dillon) just drove over his head and took us out. That's all there is to it," Bayne said.
Logano, who led a race-high 81 of the 250 laps in his Joe Gibbs Racing Toyota, made an early pit stop for four tires that baffled him when crew chief Adam Stevens made the call. After the race, he said the call made the difference.
"That's why I don't crew chief. I get paid to drive the car and it's a good thing Adam gets paid to do what he does," Logano said. "I came in and saw no one else and I was like, `Uh oh, we screwed up here.' We were able to have a good enough car to pass a couple back and then the strategy worked out the way it needed to and here we are."
---
---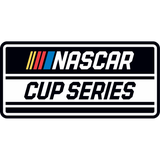 Get more from NASCAR Cup Series
Follow your favorites to get information about games, news and more
---