NASCAR Cup Series
NASCAR Cup Series
Logano feels he was 'done wrong' by Harvick
Published
Jun. 11, 2010 10:33 p.m. ET

Kevin Harvick can deal with Joey Logano's aggressive driving. He can tolerate the weekly battles on the Nationwide and Sprint Cup circuits as the veteran and the youngster test each other's patience.
Harvick can even put up with NASCAR's youngest Cup driver taking a shot at his manhood by saying Harvick's wife DeLana ``wears the firesuit in the family.''
That's all fine, to a point. Harvick's bigger concern these days isn't who's in charge of his decision making, it's who's in charge of Logano's.
Harvick blasted Logano's father Tom on Friday, arguing the elder Logano needs to step aside and stop meddling in his son's racing career following a very public dustup between the two camps during last week's Cup race at Pocono.
``His father has no place in this,'' Harvick said. ``He needs to step back and act like the rest of the dads and be happy that his kid is here. This isn't Little League baseball anymore.''
The lecture from the current Cup points leader followed a series of run-ins between Harvick and Joey Logano, the most public of which came moments after the checkered flag dropped at Pocono.
Logano, angry at Harvick for nudging him out of the way as they battled near the lead with barely a lap remaining in regulation, charged toward Harvick's pit box. The 20-year-old jumped out of his No. 20 Joe Gibbs Racing Toyota and had to be restrained by members of Harvick's crew. His father, a highly visible presence around the garage, was right in the middle of it, at one point shoving a television reporter before things calmed down.
The outburst from the normally soft spoken second-year Cup driver raised eyebrows around the garage. Harvick, however, wasn't surprised. And he's not entirely sure who made the call to put on such a public display of anger.
``It's very evident who's pushing him the most and that's his dad,'' said Harvick, who finished fourth at Pocono while Logano ended up 13th. ``His dad shoved him into a pile like a dog chasing after a bone.''
Tom Logano was later summoned to speak with series officials, though he was not reprimanded. It was not his first visit to the NASCAR hauler. He temporarily lost his credentials last season after making a threatening gesture toward Greg Biffle following a Nationwide race in California, a race his son won.
Joey Logano, however, defended his father while allowing that he could have opted to sit this one out.
``He's always been by my side my whole life and maybe it was a position that maybe he shouldn't have been there, but he's a father,'' the driver said. ``I bet 99 percent of the fathers would've been there anyway.''
Harvick contends one of the problems is that Tom Logano is always there. Where drivers like Mark Martin see a father trying to help his son find his way at NASCAR's top level, Harvick sees someone who needs to let his son fight his own battles.
Harvick has little problem if those battles are fought on the track, a common occurrence for Harvick and Logano over the past year. The list of tracks where they've mixed it up is lengthy and spans both of NASCAR's top two series.
Bristol. Nashville. Phoenix. Richmond. Pocono. It's gotten to the point that when one driver sees the other, things are going to get interesting.
Harvick argues it's Tom Logano's inability to simply let the drivers ``have at it'' that is the problem. Harvick claims Tom Logano had physical contact with one of Harvick's public relations managers at Bristol.
When he tried to address the situation with Joey Logano before a Nationwide race at Nashville the next week, Harvick says the younger Logano blew him off.
Things have remained frosty ever since, though Harvick maintains he's happy to meet with Joey Logano to talk things out.
Logano, at least for the moment, doesn't appear to be interested. He jogged past reporters after qualifying for Sunday's Cup race at Michigan to catch a ride to Kentucky for Nationwide practice.
Earlier Friday he stressed he wasn't trying to send a message to Harvick. He got mad. He's done it before, though this was one of the first times he's done it in front of the camera.
``It was not a big deal to me, but I think a lot of people are surprised and they weren't ready for that,'' Logano said.
Count Mark Martin among those startled by Logano's display.
``I was surprised to see his ferocity,'' Martin said.
Will there be any carry-over this weekend? Logano didn't rule it out, though he stressed he's more focused on getting back into the mix to make NASCAR's playoffs. He enters Sunday's race 17th in points with 12 races to go in the regular season.
``There's plenty of time,'' said Logano, who will start 12th while Harvick will start 31st. ``We're not that far out of the Chase.''
There has been at least one benefit from NASCAR's latest feud. DeLana Harvick designed a T-shirt after Pocono that reads ``I wear the firesuit in this family.'' All the proceeds for the $15 shirts will benefit the Kevin Harvick Foundation.
---
---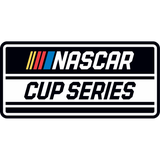 Get more from NASCAR Cup Series
Follow your favorites to get information about games, news and more
---