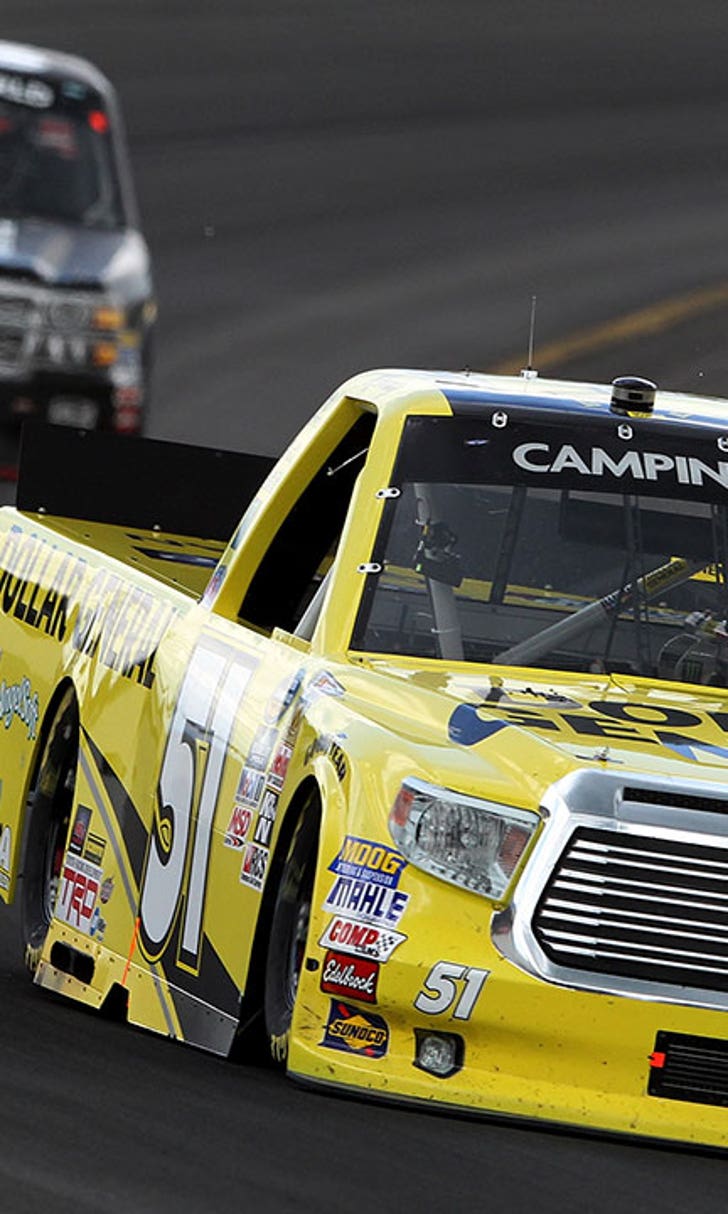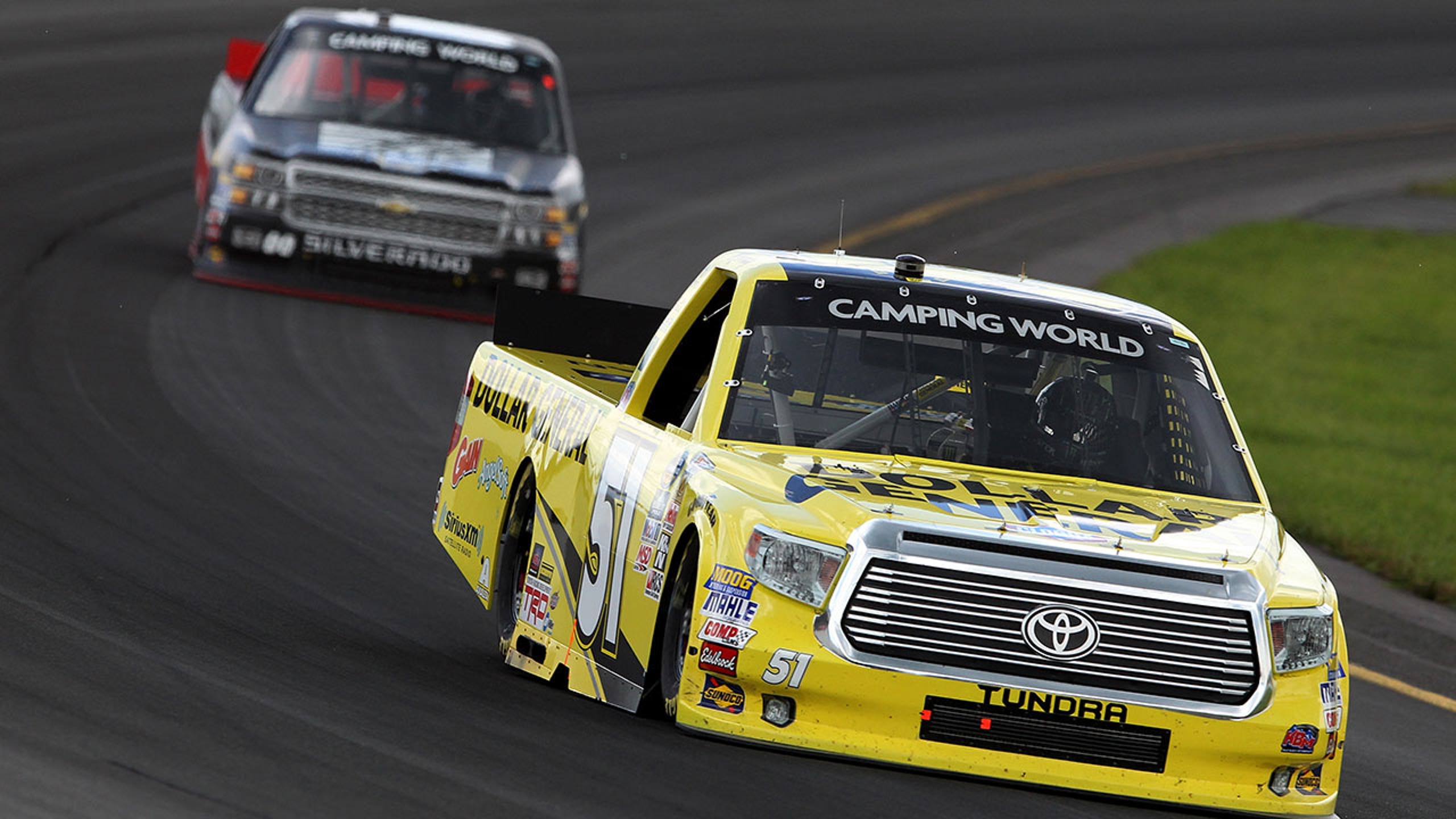 Kyle Busch wins Pocono truck race filled with late-race wrecks
BY foxsports • August 1, 2015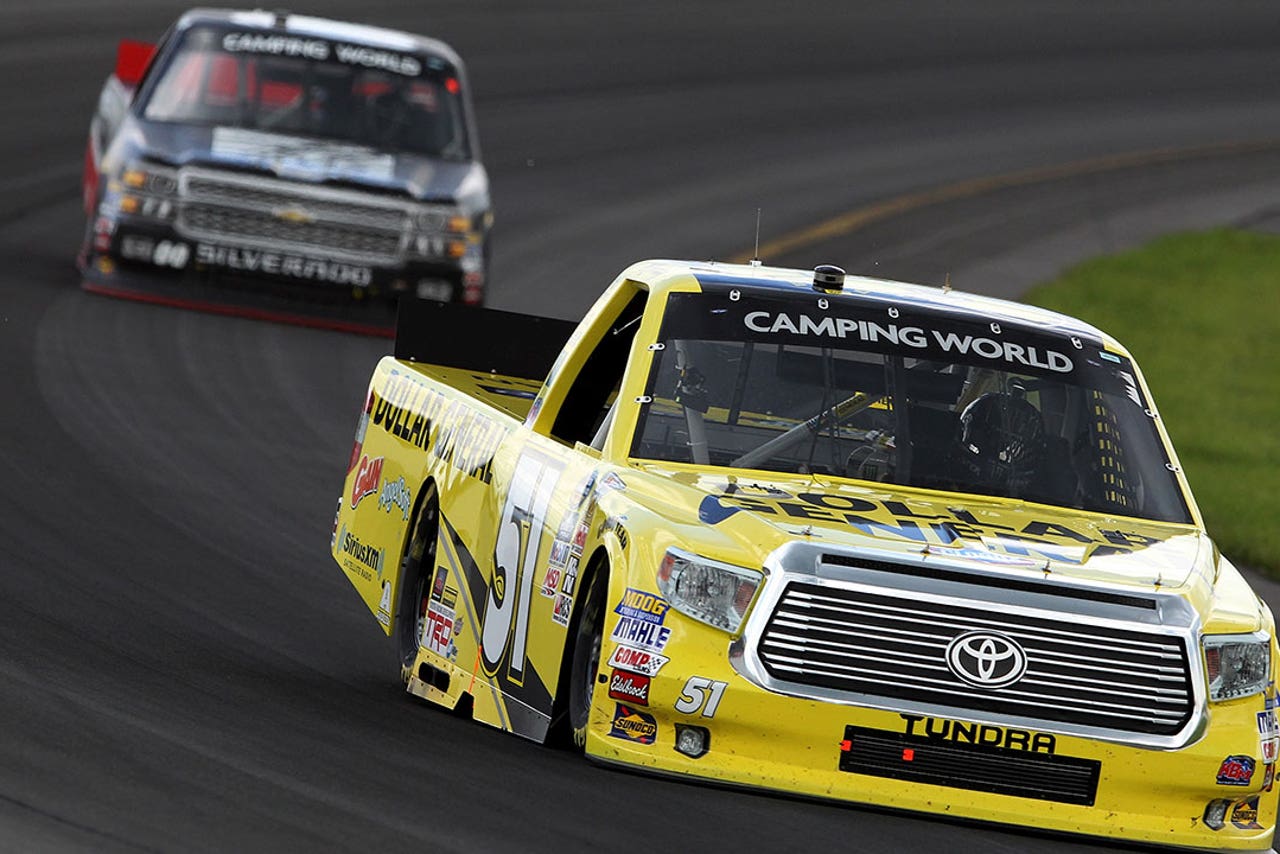 The Kyle Busch Motorsports Toyotas of Kyle Busch and Erik Jones were dominant in Saturday's NASCAR Camping World Truck Series race at Pocono Raceway, but it got a bit dicey at the end. 
Restarting the race on the first attempt at a green-white-checkered, Austin Dillon made a bold move under Jones going into Turn 1 in an attempt to grab the lead. As the field scrambled two- and three-wide for position, Dillon made contact with Jones, sending him spinning off Turn 1 as Busch took the top spot. 
The incident brought Jones to pit road to change tires and make repairs, while Timothy Peters was forced to five up the second spot to pit for a flat right rear tire, ending his chances at victory. 
Busch got a great start on the second attempt at a green-white-checkered finish and pulled away with the race lead as the field battled behind him. However, Mason Mingus and John Wes Townley wrecked in Turn 3 to bring out yet another caution and set up the final restart of the race. 
On the final attempt at a green-white-checkered finish, Busch cleared the field into Turn 1 to drive away from the field and score his first Camping World Truck Series victory of the season. 
Since June 13, Busch has earned been on an amazing streak, earning four Sprint Cup wins, two XFINITY Series victories and Saturday's Camping World Truck win.
When a caution flew with 11 laps to go for debris, Busch was in command of the race with Jones in hot pursuit. While the majority of the leaders stayed on the track, Kevin Harvick game up the third spot to hit pit road for service. Thanks in part to the late-race cautions, Harvick was able to race back to second.
In the opening laps of the race, Matt Crafton and Brad Keselowski wrecked hard to bring out the first caution of the day. Crafton, the points leader heading into the day, confronted Keselowski in the garage afterward. 
By finishing third, Reddick was able to leave Pocono with an 11-point advantage over Crafton in the standings. 
Cameron Hayley, Dillon, Johnny Sauter, Peters, Matt Tifft, Daniel Hemric and Jones rounded out the top 10. 
Take a look at the full race results here: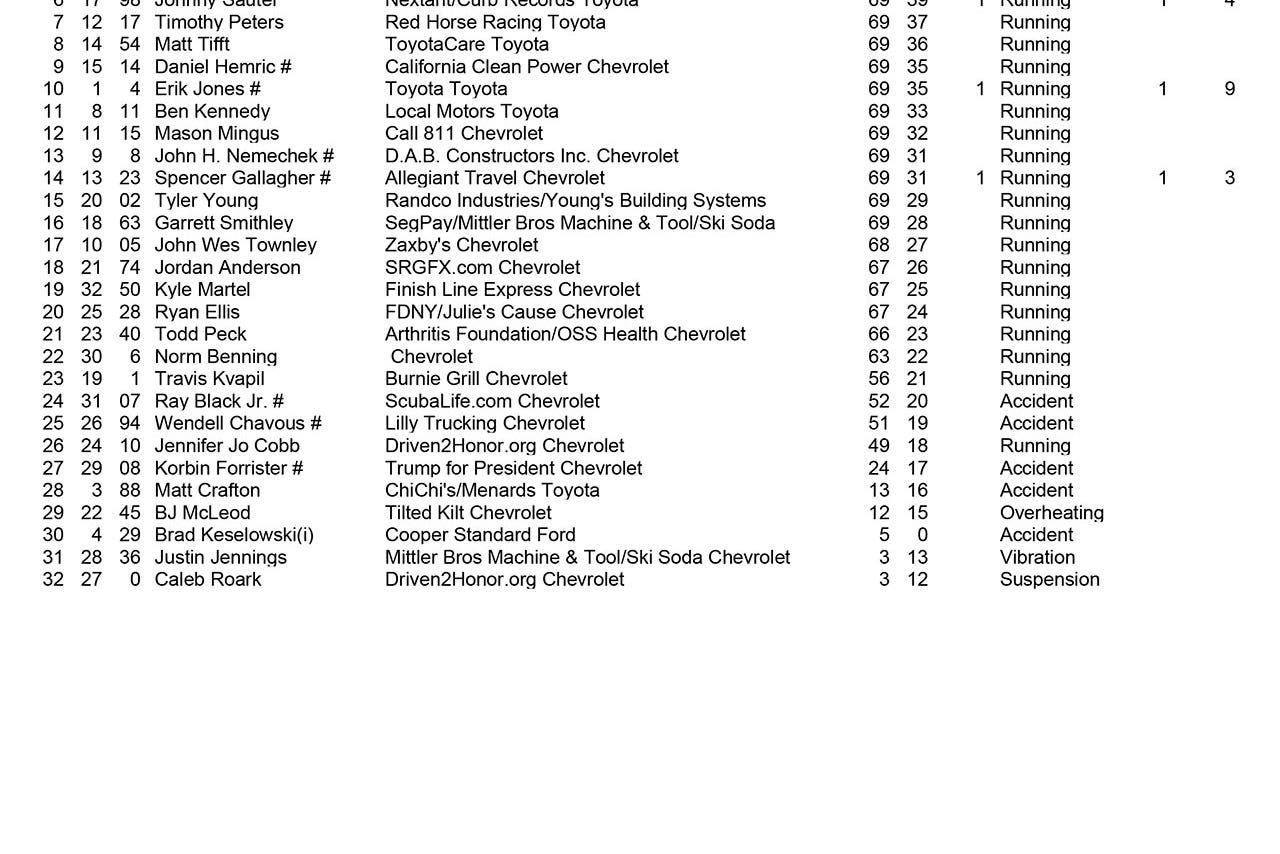 ---
---