Kyle Busch scores first Kansas Speedway victory in Go Bowling 400
May 7, 2016

Kyle Busch finally scored his first Kansas Speedway win on Saturday night in the Go Bowling 400.
"This is pretty big," Busch told FOX Sports. "There's been a lot of rough days here at Kansas that's for sure."
Leading 69 laps on his way to victory, the No. 18 Joe Gibbs Racing Toyota driver was able to hold off a hard charge from Kevin Harvick during the closing laps.
Kurt Busch finished third, with Matt Kenseth and rookie Ryan Blaney completing the top five.
"Through the beginning and middle part of the race we weren't great, but Adam Stevens (crew chief) and the guys, they just kept working on it. The 78 (Martin Truex Jr.) was probably the fastest car, but we kept ourselves in the game. It's pretty impressive."
Busch won for the third time this season, and now only needs to win at Charlotte and Pocono to knock off every track in the series. Twice he had crashed out of the Chase race at Kansas, and he had failed to finish four times on the vexing 1 1/2-mile tri-oval.
With 27 laps to go, Brad Keselowski, Denny Hamlin and Kyle Larson drove into Turn 3 three-wide, as Hamlin got loose, making contact with Larson and sending him into the wall.
Joey Logano was unable to avoid the incident, making heavy contact with Hamlin as well.
"The 2 (Keselowski) got loose, and then the 11 (Hamlin) got loose and then I couldn't see anything," Logano told FOX Sports. "It kinda stinks. Two weeks in a row we're walking out of the infield care center ... It's just racing. Things happen."
After a round of green-flag pit stops with 51 laps to go, Truex Jr. was forced to come back down pit road for a tire problem -- going a lap down in the process.
"I couldn't believe," Truex Jr. told FOX Sports after the race. "Frustrating, but that's how it goes. We're going to win races for sure. We keep bringing cars like that, we're going to win some."
The No. 78 Furniture Row Racing driver dominated the race, leading 172 laps prior to the mishap.
After further investigation by the team, it's believed a lug nut was wedged in the hub of the wheel.
Truex Jr. was only able to salvage a 14th-place finish.
---
---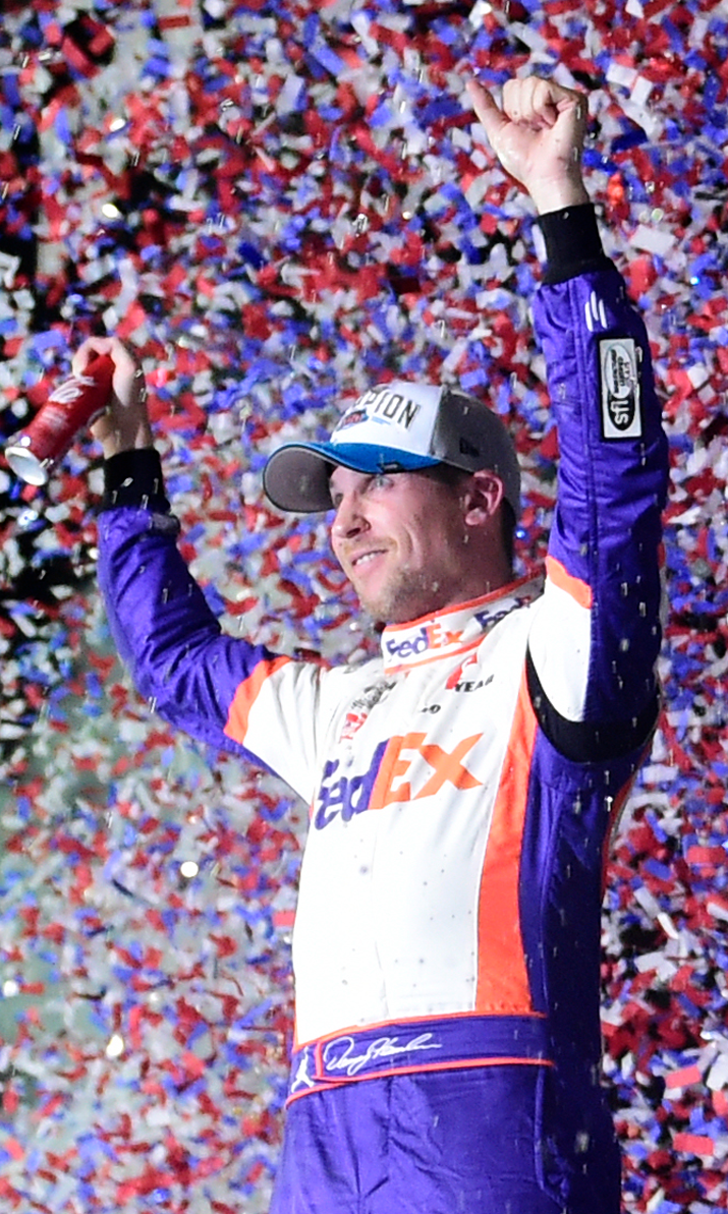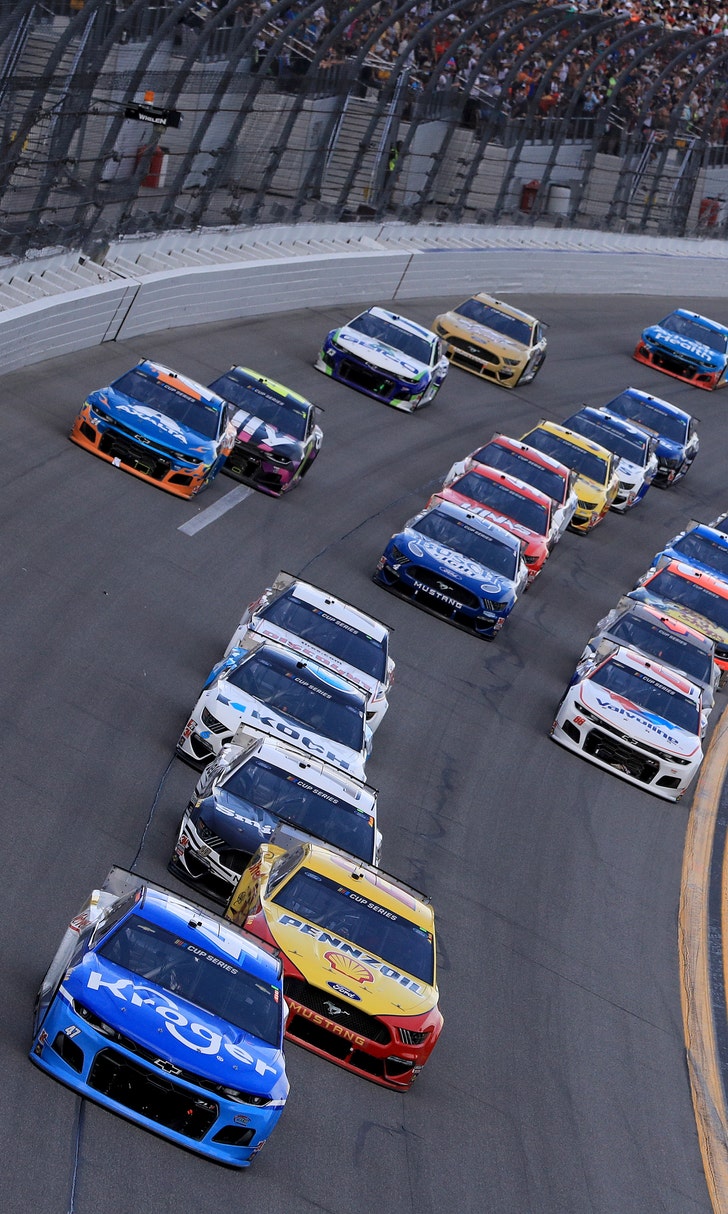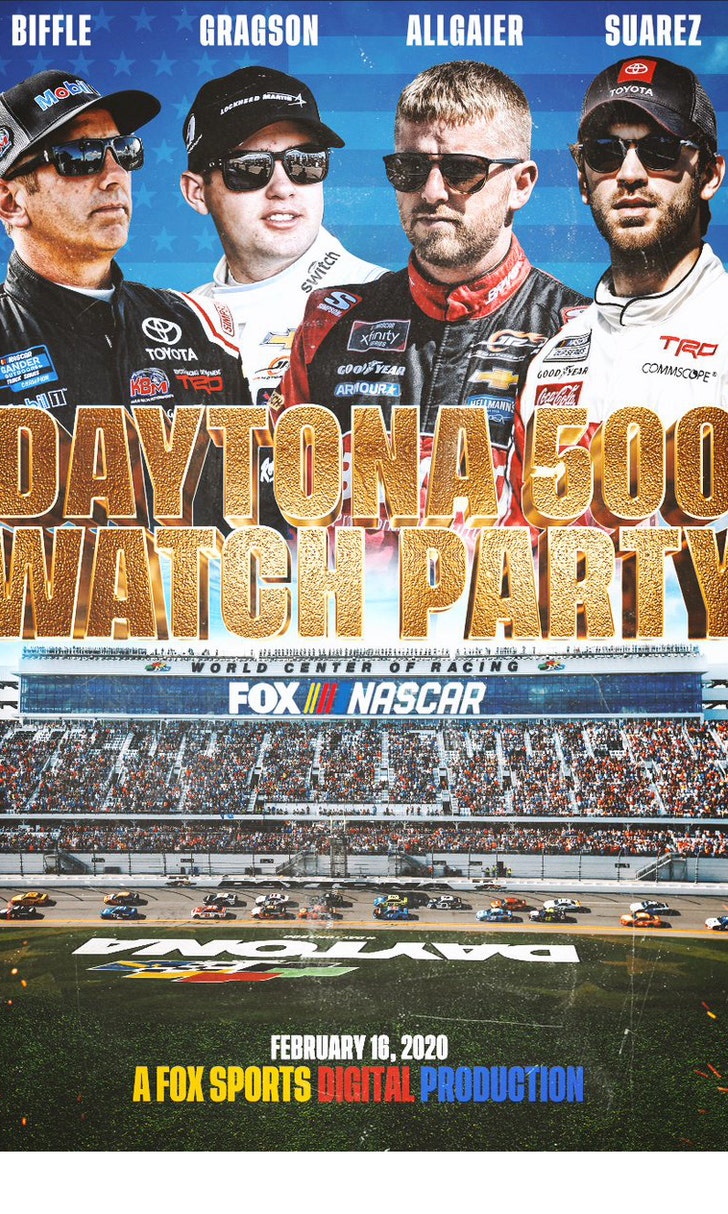 The Daytona 500 Watch Party!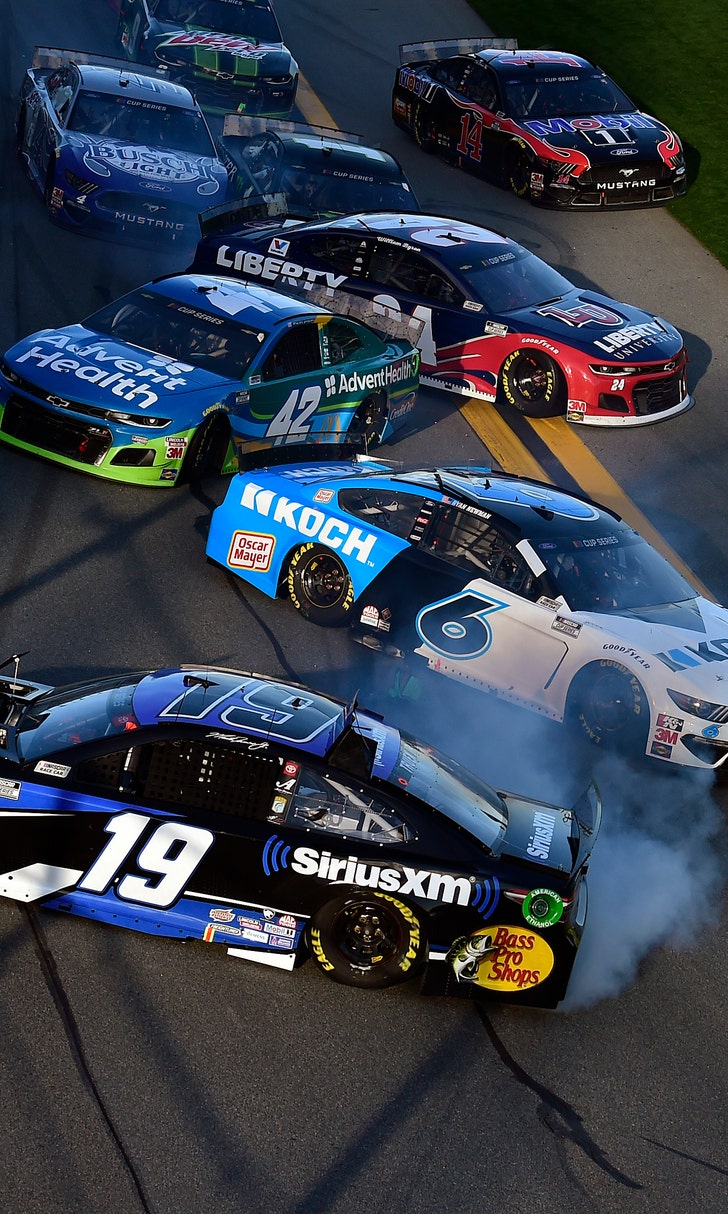 The Numbers Game At Daytona