NASCAR Cup Series
NASCAR Cup Series
Kyle Busch on pole for All-Star race
Published
May. 20, 2011 1:00 a.m. ET

Kyle Busch's success in nearly every level of NASCAR hasn't included the All-Star race.
A nearly flawless qualifying performance Friday night puts him in good position of collecting that $1 million payday for the first time.
Busch, who was fastest in practice earlier in the day, completed the unique three-lap qualifying that included a mandatory four-tire pit stop in 1 minute, 59.19 seconds to earn the pole for Saturday's race.
Now can he finally break through in NASCAR's richest event?
''This race, everybody says it suits Kyle Busch,'' he said. ''We all know why: We can go fast ... and you either bring back the steering wheel or the check. Unfortunately, I've been very successful in bringing back the steering wheel.''
Busch has won 96 races in NASCAR's top three divisions, but has had little success in the non-points All-Star event at Charlotte Motor Speedway. He's failed to finish in four of his five starts with one top-10 finish.
But the No. 18 Toyota was the fastest all day Friday. Add a friendly qualifying draw in which he went last as the track cooled and Busch knocked Clint Bowyer (1:59.67) to the outside of the front row for the 100-lap shootout.
''That Kyle Busch is a pain in everybody's butt, isn't he?'' Bowyer said, smiling. ''He's pretty good.''
Greg Biffle qualified third, followed by Carl Edwards and Mark Martin.
''That's a fun, fun qualifying effort,'' Bowyer said. ''It's nerve-racking on everybody's part.''
After being the fastest on the track, Busch had to lock his brakes to get under the speed limit entering pit road. His crew then changed four tires without getting any time penalties for his second pole in this event.
It was a bit of vindication from the crew, which was the top seed for Thursday's Pit Crew Challenge before being knocked out in the second round.
''It's a huge morale booster for the team. They know they're No. 1,'' Busch said of his crew. ''I know they're No. 1.''
Tony Stewart, who was celebrating his 40th birthday, qualified sixth, followed by Kasey Kahne, Juan Pablo Montoya, Jamie McMurray, Ryan Newman, Jimmie Johnson and Jeff Gordon.
Denny Hamlin, whose team won the pit crew competition to secure the No. 1 pit stall for the race, had a slow pit stop after he appeared to stop short in his pit box and will start 15th.
Qualifying consisted of 18 drivers who got into the All-Star field thanks to victories in the past year or by being an All-Star race winner or series champion in the past 10 years.
Those left out - and there are some big names such as Dale Earnhardt Jr., Bobby Labonte, Jeff Burton and Joey Logano - will race in the preliminary 40-lap Sprint Showdown. The top two finishers will earn spots in the All-Star race, along with a third driver voted by fans.
David Ragan earned the pole for the Sprint Showdown with a speedy lap of 191.680 mph in normal 2-lap qualifying. Ragan, who has finished outside the top 20 the past two races, called getting into the All-Star race the ''No. 1 thing on our to-do list.''
''I think besides the Daytona 500, which we've already run, I think this is the next most important race,'' Ragan said. ''It sets the tone for the Coke 600 next week.''
AJ Allmendinger made it an all-Ford front row for the preliminary race. Paul Menard qualified third, followed by Brad Keselowski and Burton.
Earnhardt, who is far ahead in the fan voting, qualified 13th of 27 cars.
---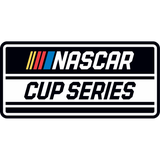 Get more from NASCAR Cup Series
Follow your favorites to get information about games, news and more
---