NASCAR Cup Series
NASCAR Cup Series
Kyle Busch has it all figured out
Published
Aug. 22, 2011 2:37 a.m. ET

Kyle Busch let the track — and the points — come to him on Sunday for his first win at Michigan International Speedway.
Busch, 26, was both fast and flawless on the way to his fourth victory of the Sprint Cup season. The result clinched him a berth in the Chase for the Sprint Cup and a 10-point advantage over Jimmie Johnson, who finished second, in the standings.
More important, Busch showed the ability to bounce back from a disappointing third-place finish last week at Watkins Glen after leading 49 of 92 laps.
Busch acknowledged messing up at the Glen. He relinquished the lead to eventual winner Marcos Ambrose and settled for third place behind Brad Keselowski, who rounded out the top three at Michigan.
But Busch didn't let last week's letdown creep into this week's next challenge.
"Our intention is to win every one of them," Busch said.
His crew chief, Dave Rogers, believes Busch's patience was the key to victory Sunday. Busch started 17th, and though the car wasn't perfect at the start, he was able to remain on an even keel in order to contend at the end.
"We did miss it a little bit," Rogers said. "We tightened the car up a little bit given the track positions. Kyle did a great job of staying patient, letting us know what the car was doing, gave us time to work on it, got a few adjustments there.
"It was fun watching him drive up to the front."
Maybe not so much for the competitors he mowed down throughout the day — including five-time champion Johnson. But after spending three years with Busch at Hendrick Motorsports, Johnson "understands his passion for racing."
"I certainly know that he's not afraid to stand on the gas and can really drive the car to its potential week in and week out," Johnson said. "I said this about him a while ago: Once he figured out how to win races, he'd win a lot. He certainly has done that. His big test is for a championship. Once he understands that and figures that out, I think he'll win a lot of those, too.
"He's got a lot of talent. When I think about his age, I didn't come into the sport 'til I was 25; 26 was my rookie year. At the time I thought that opportunity had passed me by and I wasn't sure I was ever going to get a shot.
"But, looking back, I'm very thankful getting my late start. It helped me mature in a lot of ways. I made my mistakes more on the lower levels instead of in the spotlight with the pressure of the Cup Series. (Busch is) getting into that in his mid-20s now. So he's getting into his sweet spot, I think."
Johnson and Busch agree there are no clear-cut favorites when considering who will be crowned the champion come November. Busch knows that "way too much can happen" in the next 13 weeks, as was the case for previous championship front-runners Carl Edwards and Kevin Harvick, both of whom struggled at Michigan.
But Busch believes the team has matured on many levels, and with a combined nine wins at the next three tracks, his confidence is building.
"Certainly, we've built ourselves into championship contenders this year and that's where our strong suit has been up to this point," Busch said. "It's just being able to be consistent or at least try to be consistent, after our bad days, try to come back and get a top 10, try to minimize the damage from the week before the following week.
"There's a great opportunity for us to win three more races before the Chase starts. We'd love nothing more than to see that, of course, carry on our strong runs through the final 10 weeks. It's just a matter of being consistent."
But now comes the tough part — actually winning the championship.
Until someone knocks Johnson off the throne, the No. 48 Lowe's team will be the crew to beat. The experience of winning five consecutive championships offers that operation a tremendous advantage over the rest of the contestants.
"With the Chase format being so short with 10 races, you are going to be tested in all areas," Johnson said. "We all have weaknesses, and we all have strengths. Really, the bottom line is being strong or adequate in your weakest areas, raising that part up so your average is high enough to perform.
"I think you have to win a race in the Chase to be the champion. I guess you don't have to like the way the rules are written, but I think you need to win. It's really about withstanding the pressure in all areas."
Johnson believes that by the time the Chase begins at Chicagoland Speedway, the field will have a good feel for where everyone stands.
"As time goes by and there's less races, you're toward the top of that sheet week in and week out, the voices start, the thoughts start in your head," Johnson said. "You will be challenged in every area as an individual and as a team.
"In order to win a championship in today's world, you've got to be rock solid. We will all learn in time who that guy is this year. We've been in it the last five. Doesn't mean this year is our year. We've got to go out and earn it, or whoever else will be the champion."
Busch has won a Nationwide Series championship, but the competition at the Sprint Cup level is a completely different challenge. And he anticipates the points will be tight down to the season finale at Homestead in November.
Busch said his immediate strategy will be "minimizing the bad days and keeping our heads on straight."
"Certainly there are going to be times where you're pushing a little too hard in the race and you're like, 'Oh, man, I was 1 inch from the wall,' or you hit the wall and you're like, 'Man, I just needed that extra inch'," Busch said. "There's going to be times throughout the Chase where you've got to play it right and you have to play it smart, be smooth and cool about it.
"For us the biggest thing is to try to concentrate on what we've been doing all year. There are going to be times where guys are better than us and we can't concentrate on that too hard. It's a cycle of 10 weeks. If you're consistent through there and you can do all the right things that you know how to do, then you'll be fine."
Your name here
Mark Martin and Clint Bowyer, both auditioning for rides in 2012, posted solid finishes Sunday at Michigan.
Martin, a five-time Michigan winner, finished fifth. It was Martin's first top-five since Dover in May. He started the weekend with a top-five qualifying effort and remained a contender all day.
The 51-year-old veteran, who moved up to 16th in the standings, said he felt "privileged" to drive a race car such as the one he had at MIS.
"Big motor under the hood," Martin said. "(Crew chief) Lance McGrew and all the guys on the Carquest Auto Parts Chevrolet did a great job, too.
"They really had a fast race car all weekend . . . We were right there. (I) could see the lead. Anytime you can see the lead, you've got a crack at it. I feel very fortunate."
Bowyer's eighth-place finish was his first top-10 since finishing fourth at Infineon Raceway seven races ago. Bowyer, who started 35th, called the racing "a good hard-fought battle."
"From where we started, getting inside the top-10 and running up there most of the second half of the race, we just had a good car all weekend long. We failed to qualify good; we've got to get better at that. We just didn't gain enough points. That is the biggest problem. We gained but not near enough.
"We're running out of time (to qualify for the Chase), but if we keep digging, who knows what is going to happen."
Bowyer maintained 11th in the point standings but without a win he is not eligible for one of the two wild-card spots in the Chase.
Big moves
AJ Allmendinger appeared doomed when the No. 43 Best Buy Ford opted to pit early on Lap 165 and then went a lap down when Dave Blaney's car began smoking on the track three laps later to bring out the caution, dropping him to 27th.
But Kurt Busch's misfortune on Lap 197, when he hit the wall and ended his day, allowed Allmedinger to get back in the game.
Crew chief Greg Erwin opted to pit for fresh rubber and, as a result, Allmendinger lined up 21st for the green-white-checkered. While 16 cars used that strategy — only fifth-place Ryan Newman and ninth-place Tony Stewart outran Allmendinger, who finished 11th.
"We just struggled all day," Allmendinger said. "We couldn't get the balance right at all and so we could never get any grip in the Best Buy Ford. It was like ice at times. My guys did great stops all day and just couldn't capitalize on it.
"It was a great call by Greg at the end to come in and put four tires on and tighten it up a bunch. He said go out there and just get what you can, so I did my best and we went from 34th to 11th. Given that car, we will definitely take it."
Allmendinger moved up to 15th in the point standings.
Numbers game
Say what?
Jimmie Johnson on what he expects next year after the Michigan International Speedway is repaved.
"You're going to have to bring your big-boy shoes here when the thing is repaved," Johnson said. "We run a really intense lap now, even in race trim, a lot of throttle around this place. Depending on tire they give us, you would assume we could come close to flat-footing it."
---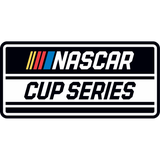 Get more from NASCAR Cup Series
Follow your favorites to get information about games, news and more
---