NASCAR Cup Series
NASCAR Cup Series
Kyle Busch discusses speeding ticket
Published
May. 26, 2011 1:00 a.m. ET

Two days after getting busted for going 83 mph over the speed limit, Kyle Busch slowed down for media questions Thursday.
"I'm certainly sorry for my actions and for my lack of judgment," Busch said. "This is something I can take and learn from and hopefully move forward and not let happen again."
The 26-year-old met with the media for 14 minutes. He addressed a variety of topics, but most questions focused on his incident Tuesday in Iredell County, N.C., in which he was ticketed for careless and reckless driving and speeding after being clocked going 128 mph in a 45-mph zone near Charlotte.
And after reportedly telling police the Lexus LFA he was driving during the incident was "a toy," Busch was contrite.
"I'm certainly sorry that it happened and my actions led me to speed," Busch said when asked what he was thinking. "It was a lack of judgment, and all I can do is apologize to the public, my friends, my fans, my sponsors and everybody and look at this experience as a learning experience and move forward.
"It's certainly challenging sometimes, with things you have to think about, and, of course, actions that you may cause yourself. Thankfully, I've got some good people around me that can help me through these experiences and help me learn from them and take the good from them and the bad from it and be able to apply that for down the road."
Team owner Joe Gibbs said that this is "a serious issue" and that the team doesn't want to do anything on it until it has time to "go through this the right way."
Gibbs pointed out that he felt Busch had "really made a great effort" in handling things well in the last year and added that he wants some good to eventually to come out of this. He did not say whether the team would fine the driver or not, instead pointing out that a decision on anything like that is part of the process the team is undergoing.
"I'm hoping that somehow something positive will come out of it," he said. "In other words, it may be different organizations that reach out to young people driving and reckless driving. We had a situation in our neighborhood there with (NHRA driver) Doug Herbert's sons and so for me and for all of us at Joe Gibbs Racing, I'm hoping that there's something maybe I can do going forward to make it something positive."
Herbert's 17- and 12-year-old sons were killed in an auto accident.
The traffic incident is a personal stumble for Busch in what has been a stellar year professionally.
He has accumulated two Sprint Cup wins, five Nationwide Series wins and four Camping World Truck Series wins — boosting his all-time NASCAR win count to 97. Only two drivers have amassed more than 100 combined wins in NASCAR's top three racing divisions.
"He definitely understands the mistake he made," said Kurt Busch, Kyle's older brother and fellow Sprint Cup competitor. "All of us drivers have a responsibility to be role models . . . he knows he was in the wrong.
"He'll learn from his situation."
Busch's incident was a hot topic of discussion at Charlotte Motor Speedway, with several drivers being asked their thoughts on both the temptation for a driver to speed in a street vehicle and the nature of this incident.
"Sometimes you go a little fast, even away from the racetrack, I guess," Dale Earnhardt Jr. said. "I've been guilty of the same thing myself. Just been lucky enough not to get caught."
So, Junior, you've gone 128 on public roads?
"I don't really know if I got that fast. I didn't know if we had enough straight road in North Carolina to get going that quick, but apparently there is a piece somewhere," Earnhardt said, laughing.
Kevin Harvick, who shares NASCAR probation with Kyle Busch after their involvement in a series of on-track incidents earlier this month, offered the most noteworthy response.
"I think some people are their own worst enemy when it comes to being responsible as a person," said Harvick, who, like Busch, owns a team that competes in NASCAR's truck series.
---
---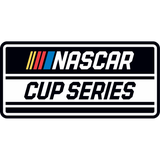 Get more from NASCAR Cup Series
Follow your favorites to get information about games, news and more
---