NASCAR Cup Series
NASCAR Cup Series
Kyle Busch could make fan millionaire
Published
Sep. 1, 2011 1:00 a.m. ET

Dana Hardie has been out of work since January and spends her days picking up cans and scrap metal along the side of the road to make ends meet.
The die-hard NASCAR fan could become a millionaire this weekend if her favorite driver wins at Atlanta Motor Speedway.
Hardie is one of five fans traveling to the race this weekend as part of the Sprint Summer Showdown. The first-year program promised a $3 million payout if an eligible driver wins Sunday night's race.
The money will be split between the driver, the charity of his choice and a fan paired with him in advance.
Hardie got the call she'd been paired with Kyle Busch a day after his Aug. 21 victory at Michigan.
''We were actually out picking up cans that day, and my oldest son called me over, and over, and over,'' Hardie said by phone Thursday from her home in Laurel Hill. ''When I finally called him back, he said 'You've won something and the man says if you don't call back soon you are going to miss out.'''
Hardie said when she returned the call and learned she was the fan selected to be paired with Busch, ''my fiancee said I lost my color for a minute. It is just so huge.''
The Summer Showdown was open for the five races at Indianapolis, Pocono, Watkins Glen, Michigan and Bristol. Each week, fans could register online and predict which driver they thought would win that week.
One fan was then randomly selected from the correct answers each week. Hardie said she entered Busch every week and has rooted for him since before his Sprint Cup Series debut in 2004.
''He just reminds of back-in-the-day NASCAR, when drivers raced just to race,'' she said. ''He ain't afraid of anything.''
Hardie now will meet Busch at Atlanta, which will be only the second race she's ever attended. To get there, she'll fly on an airplane for the first time in her life.
''This is just so huge for a normal, everyday person like me,'' she said. ''I've never won anything in my life. I'm just trying to make ends meet. I go to school online, nothing exciting ever happens for me. Now I'm getting this unbelievable experience and the chance to win $1 million.''
Hardie has a very, very good chance.
Busch, who currently shares the Sprint Cup Series lead with Jimmie Johnson, has four wins already this season. He's also got one career victory at Atlanta.
Also eligible for the $3 million prize is Paul Menard, Marcos Ambrose and Brad Keselowski, who won two of the qualifying races. Menard was paired with Andrea Gay from Voorhees, N.J. and Ambrose with Ron Rempinski of St. Charles, Mo. Keselowski is paired with two fans, Helene Cross of Kansas City and Molly Hilyard of Sidney, Ohio.
Hardie said if Busch wins, she and her fiancee, Thomas Frazier, finally will be able to get married.
''We'll take care of every debt possible, get us a house, some decent cars and make sure my kids never want for anything,'' said Hardie, a mother of three boys. ''But I already feel like a winner.''
---
---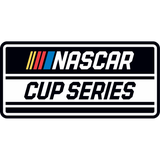 Get more from NASCAR Cup Series
Follow your favorites to get information about games, news and more
---