NASCAR Cup Series
NASCAR Cup Series
Kenseth finally breaks through at Texas
Published
Apr. 9, 2011 1:00 a.m. ET

This was Matt Kenseth's night.
After spending most of the Samsung Mobile 500 at Texas Motor Speedway in the lead with a dominant car, he completed the deal Saturday night to break a 76-race winless streak.
Everything about Kenseth's night was impressive. He led nine times for a total of 169 laps at the 1.5-mile track for his first victory since early 2009. Texas has been somewhat of an enigma for the veteran as he's finished second four times there in the past few years.
"It has been a long time," Kenseth said after securing his 19th NASCAR Sprint Cup victory. "I have lost a lot of close ones at this track. It feels good to be able to close it out."
Kenseth found himself in third place late in the race, but he was in a solid position to move forward. Tony Stewart and Kurt Busch were caught out of sequence on pit stops and were gambling that a late caution would come out. Yet the yellow flag didn't fly the rest of the way.
Clint Bowyer finished in second place more than eight seconds behind the winner while Carl Edwards, Greg Biffle and Paul Menard rounded out the top five. Stewart eventually ran out of fuel before the end of the race.
Kurt Busch ended up in 10th.
''Just a hard-fought battle all night,'' he said. ''It's tough. We want to compete for top fives and wins, and we're only getting top 10s right now.''
Kenseth led nine different times and won with an average speed of 149.234 mph. The race featured 31 lead changes among 13 drivers.
All in all, it was a successful weekend for owner Jack Roush, who walked away from Texas with a weekend sweep. All four of his drivers finished in the top seven Saturday, with pole-sitter David Ragan taking seventh.
Edwards, bothered during the race by an upset stomach, grabbed the lead in the points standings.
I hate to throw my mom under the bus, but she cooked something last night that I don't think was too good," Edwards said afterward. "I think we chose the wrong package, too."
Texas wound up being a drag for a few other drivers/owners.
Stewart ostensibly blew his chance at a win when he was caught speeding on the entrance to pit road and was handed a drive-through penalty.
"Sorry," Stewart told his crew over the radio. "I knew I did it."
A three-car wreck brought out the night's fifth caution on Lap 214. Martin Truex Jr. appeared to get nicked by Kevin Harvick, which caused his car to get loose and hit the wall. Mark Martin and Regan Smith had nowhere to go and got caught up in the melee.
"There was just a big pile-up in front of us," Martin said. "I think (Truex) got put in the wall and a couple of others. It's just racing.
"I'm fine, everything is good. We were kind of having a tough night there, and it ended up short."
Dale Earnhardt Jr. (ninth place) once again failed to reach Victory Lane and watched his NASCAR Sprint Cup winless streak reach 100. However, he remained upbeat afterward.
"I'm pretty satisfied. I would have liked to finish a couple of spots higher; maybe a fifth or so," Earnhardt said.
"Still, a good car. Happy with the way we run."
With 150 laps to go, Kenseth held the top spot with more than a five-second lead on Bowyer. Earnhardt Jr. — coming off a second-place finish at Martinsville — quietly sneaked into the top 10 while Jeff Gordon went down a lap.
The wind became a nuisance for the drivers before the sun started to set. Juan Pablo Montoya and Earnhardt voiced concerns over debris on their grills. Kenseth's car had a wrapper stuck on his, but despite it eventually falling off, his engine was still running hot and the oil pressure was fluctuating.
On Lap 113 Ken Schrader cut a front right tire that sent rubber flying over the track, forcing the third caution. During the caution, Stewart briefly blocked AJ Allmendinger in his pit stall.
Early pit-road mishaps became an interesting subplot.
Stewart had a rough first stop — he hit Dave Blaney hard enough to spin him around near his stall. The contact led to Stewart coming through the pits again to have the front damage repaired.
Joey Logano also had an incident when David Reutimann turned out of his stall at a 45-degree angle and clipped the left front of Logano's Toyota. Logano's crew quickly taped up the damage but got penalized for too many men over the wall — so he was sent to the end of the longest line.
Tony Raines drew the first caution after nine laps when his car started smoking heavily. While most of the drivers pitted, Kurt Busch was one of three who didn't.
With 44 laps in the books, the second caution of the race came when David Gilliland hit the wall hard — sparks flew out from the undercarriage of his Ford. Gilliland went straight to the garage and was done for the day.
Over the first 60 laps, Bowyer, Kurt Busch and Ragan appeared to be the ones to beat. All three made their presence felt by keeping good position during green-flag racing.
---
---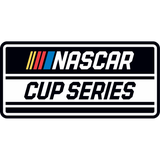 Get more from NASCAR Cup Series
Follow your favorites to get information about games, news and more
---