NASCAR Cup Series
NASCAR Cup Series
Junior doesn't mind tough questions
Published
Jun. 16, 2012 1:00 a.m. ET

Forget the 143-race winless streak, it's been four years since Dale Earnhardt, Jr. visited Victory Lane at Michigan International Speedway — or anywhere else for that matter.
But Junior isn't losing sleep over his drought.
"No," Earnhardt said. "I never felt that it bothered me that much. There are other things about finishes and weekends and what happens to you on the race track that can bother you way worse than that to keep you up at night. If you just have a bad day or make a mistake that can ruin a race for your team or whatever; if you're that guy and make that mistake on that day, it's difficult to go home and shake it off.
"So, those kinds of deals are tough, but just the lack of winning and not getting in Victory Lane makes you really hungry and it makes you starve for it. Other than that, it doesn't really keep me up at night."
Certainly, running well eases Earnhardt's pain. He's currently second in the Sprint Cup point standings. He's led 123 laps in the first 14 events, and he's tops on tour with 11 top-10 finishes.
So, when Junior is asked time and again, "When is the win coming?" He's never took offense at the question.
"I feel like it's just a realistic inquiry, and I feel pretty comfortable answering that question," Earnhardt said. "And I've been honest. When you ask why we haven't won, I feel like I've told you how terrible we might have been and why we weren't winning or how close we are and that it's right around the corner. I'm just telling you my gut feeling.
"But I don't feel like you guys have asked the question too many times because I think that if you weren't asking that kind of question, I'd be a little worried that nobody gives a dang when you're going to win. And then not too many people are paying attention to you or following you. So that's a good thing in a way, and we'll just keep going. We're getting close and we've got speed and we've just got to put it together to win races."
Since Junior's last win, Jimmie Johnson has amassed 23 victories and three Sprint Cup championships. Johnson says he can't imagine the pressure his Hendrick Motorsports teammate is under, especially since the No. 88 Chevrolet is running so well.
"You guys bust my stones after 16 races, I can only imagine four years," Johnson said. "It's been tough on him. I think that we all pay very close attention to what's going on with the No. 88 and the speed in the car and how competitive he is.
"This year, including last year, we all know that a win and then multiple wins are right around the corner. He continues to carry the flag in the points for Hendrick Motorsports, leading a ton of laps and doing all the things he needs to. Those guys are real close to being on."
Crew chief Steve Letarte deserves much of the credit for turning the No. 88 Hendrick Motorsports team around. He's provided Earnhardt with solid cars and a team the driver can believe in, and that's helped the driver's confidence tremendously.
"As a race team, we're proud of the speed we have," Letarte said. "We know every week 43 guys have the opportunity to win. It doesn't matter if you won last week or four years ago. We just have to keep working on it.
"Speed really helps a lot of other issues, and we've been fortunate to have that and the guys are doing a great job. Pit stops are good. Pit strategy has been pretty good. Engineers have been building great race cars. Mechanics have been assembling great race cars. So now we just have to go out and race every week."
Letarte says the first 26 races of the season "don't matter" as long as a team qualifies for the Chase for the Sprint Cup. And currently, this team is just 10 points behind Matt Kenseth, who assumed the lead from Greg Biffle last week at Pocono.
And the driver's commitment to the team?
Letarte says Earnhardt's contribution has been great as well.
"He shows up each and every week to give us his best," Letarte added. "We try to give him the best car and we're all on the same page. We're definitely all in the same boat together and we're all pulling in the same direction. I think that's the most important stuff.
"Right now, we're not taking for granted where we're at. We're working really, really hard. We know how quickly we can gain points and how easily you can lose them. So we come to every race trying to get maximum points, try to solidly put ourselves in the Chase. Then once we make the Chase, we'll worry about the last 10 (races)."
For Earnhardt, the difference in his performance now and when his winless streak began mounting into double digits is dramatic. He was "miles away from winning," according to the driver. Along with the question of not just when the driver was going to win, but "why" was also in question. But now, it just seems like a matter of time.
"We were so far away from being able to compete and win a race and be competitive enough to win a race that that was a tough question to answer," Earnhardt said. "Now it just feels like it's right around the corner. So I'm getting excited. I'm getting more and more excited the more we run this year. The last couple of weeks we seem to have improved more as a team.
"Last year, we kind of held steady all year and we did well, and we were happy how we finished in the points, but we really just kind of held it steady the entire season. We didn't really find speed throughout the year. But this year, we've been able to start off good, and now in the summer here in the last couple of weeks, we've found good speed more than we really had at the start of the year, which is really what teams that I see win races do."
TIREGATE
It didn't matter whether Biffle was on new tires or ones that had been sitting in a warehouse for six years. He was still the fastest in both the first happy hour and the second.
Biffle ran a blistering pace as he topped the speed chart at 204.708 mph during what was scheduled as the final practice Friday afternoon. After NASCAR and Goodyear elected to replace the left side tires with a different compound that was last raced at Charlotte in 2007 and scheduled a practice for Saturday evening, the speeds dropped by a second-and-a-half per lap.
Still, Biffle was the fastest car on the track with a lap of 195.647 mph.
"The tires are really hard, you can tell," Biffle said. "It is giving up a lot of grip. It is kind of funny ... you can hear the tires squealing when you first go out. Before it builds temperature, you can feel it sliding on the race track. It slows the cars down, and as it builds heat it actually starts to gain some of that grip back. I think the biggest thing with this tire that I remember is the first three laps off of the yellow as the hardest racing around other cars. The thing will just take off on you. That is the biggest thing we need to stay cautious of. After you get four or five laps in a run, I think it will race pretty normal."
NUMBERS GAME
3 Racetracks — Michigan, Daytona and Talladega — have qualifying records over 200 mph
4 Drivers have set pole speeds of over 200 mph — Marcos Ambrose, Bill Elliott, Benny Parsons and Cale Yarborough
5 Nationwide Series wins by Joey Logano this season
10 Pole-winning laps have been faster than Ambrose's 203.241 mph
40 Drivers broke the previous pole speed record of 194.232 mph set by Ryan Newman in 2005
SAY WHAT?
After fuel pick issues stalled Carl Edwards' qualifying effort and left him starting a career-worse 42nd for Sunday, he summed up the situation as "frustrating."
"I think it is a fuel issue," Edwards said. "It almost feels like there is an air leak or something in the pickup for the fuel. It is running, but it acts like it is running out of fuel. I wanted to run this lap so badly. Our Fastenal Ford is really good. I told my wife before that I was going to get this pole and I wanted to be the fastest guy in NASCAR for the last 25 years. That would be very special. I am very frustrated we didn't get to run it, but it is better now than in the race."
Edwards also started 42nd at the spring race at Bristol in 2005.
---
---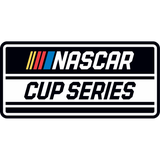 Get more from NASCAR Cup Series
Follow your favorites to get information about games, news and more
---