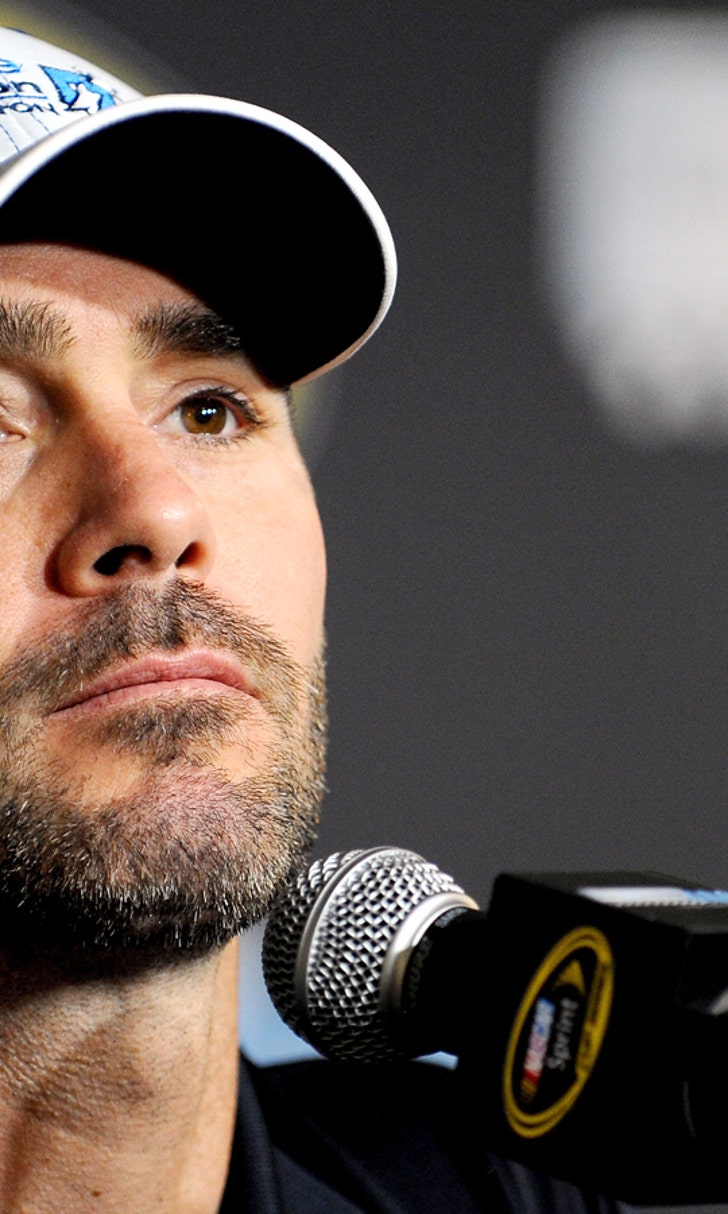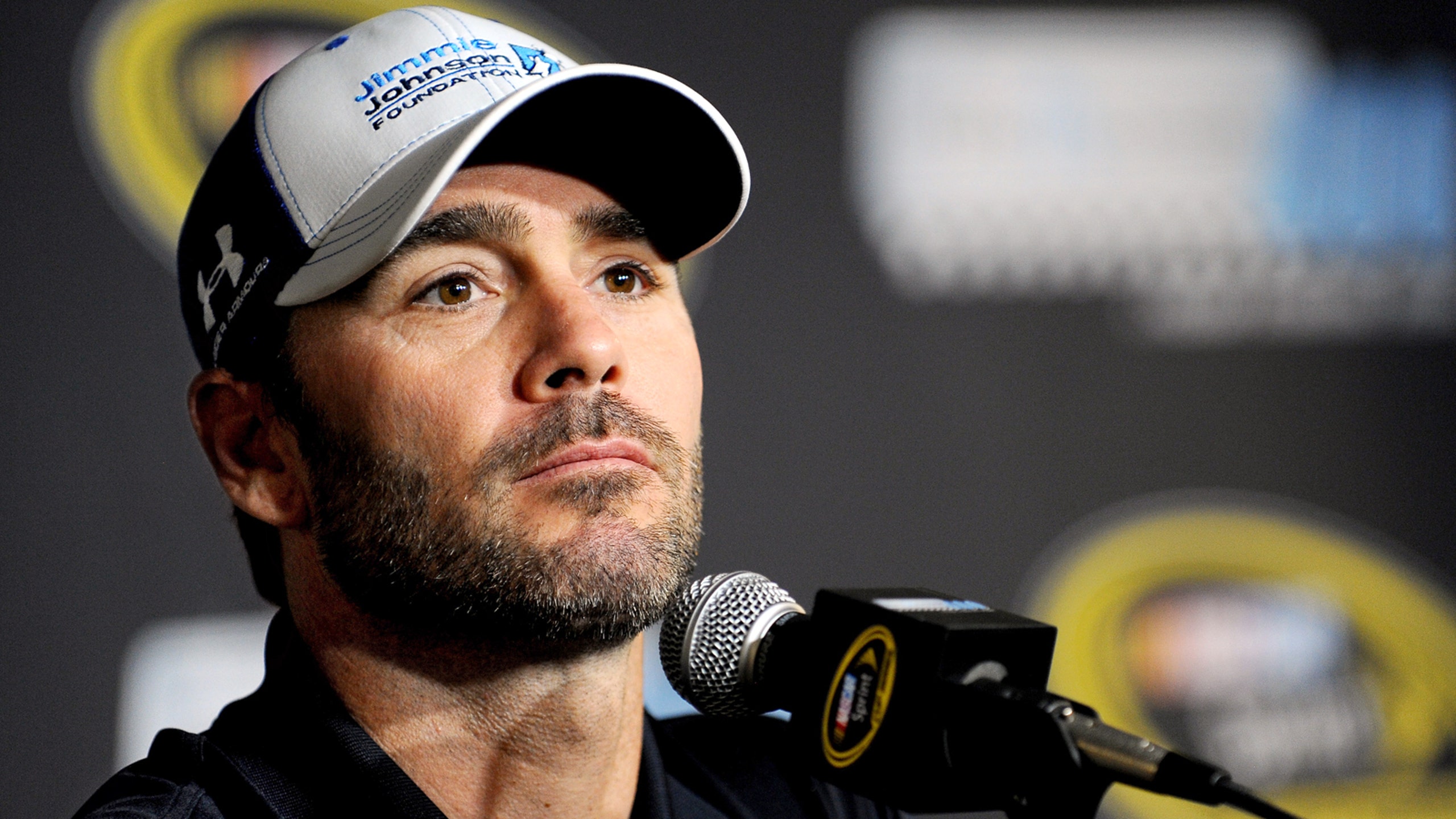 Johnson wants to win now, but knows Chase is more important
BY foxsports • August 15, 2014
The past few weeks have not been very kind to six-time NASCAR Sprint Cup Series champion Jimmie Johnson. After scoring three wins in four weeks, Johnson has gone from top of the heap to back of the pack. 
Johnson finished 42nd at Daytona, 42nd in Loudon, 14th at Indianapolis, 39th at Pocono and 28th last week at Watkins Glen. 
This weekend, Johnson returns to the site of his last win, Michigan International Speedway, hoping to change his fortunes. However, the driver of the No. 48 Chevrolet does not necessarily think luck is the problem. 
"Some feel I've been lucky, period, and have a horseshoe somewhere that's just brought luck," Johnson said Friday. "In most circumstances, you do make your own luck. Sometimes you're unlucky and somebody else's mistake catches you up, and I was a part of that last weekend on that restart at Watkins Glen. But some of the other stuff, we can probably trace it back and say it's self-inflicted. We're not trying to make excuses or try and get sympathy from anybody, but we can't ignore the results. "
The good news for Johnson and the No. 48 team is they have three victories this year and are locked into the Chase for the Sprint Cup. 
"Fortunately we're in the Chase era and we're sitting in a great position in the seeding process," he said. "Hopefully we can get another one or two (wins) and come in as the top seed. We're racing the points and how they exist today.
"It's nice to have momentum entering the Chase. If it doesn't happen, we've won championships that way, too. So, we're taking it as it comes. It has been a very challenging year. We started off without the speed that we wanted, we got the speed back and then the luck left. We choose to look at it as we're getting this all out of the way so we can have 10 great races."
In 2013, Johnson entered the Chase after a string of poor finishes. Johnson finished 40th at Michigan, 36th at Bristol, 26th at Atlanta and 40th in Richmond. In typical Jimmie Johnson fashion, he rebounded to win two Chase races and earn his sixth Sprint Cup championship. 
Johnson says the key to turning around the poor finishes in the Chase is as much mental as it is anything else. 
"The postseason really is the postseason," he said. "We've entered with momentum and without. Either way, you have to leave what happened in the first 26 (races) and shut that door. That was then and look at the present."
That is the approach the team is taking once again this season, but Johnson said how they look at the Chase has changed.
"In the past, you had a 10-race program to kind of look at, and now you almost have four categories to look at," he said. "The game has changed, for sure. Where I sit today and how I view the Chase once it starts is the same, even though the format has changed some. Those tracks in the Chase are still nine or 10 of my best tracks on the circuit. If we have a slow run entering, we'll just deal with it and rely on the team that we've built and who we are as individuals in each position and step up as need be."
VIDEO: A closer look at Jimmie Johnson's breakthrough victory at Michigan earlier this season
---
---