Johnson dominates at Dover again
BY foxsports • September 29, 2013
Jimmie Johnson just made the Chase for the Sprint Cup interesting again.
And he did it in typical Five-Time style by not only earning his 65th career win but his eighth victory at Dover to surpass Richard Petty and Bobby Allison's previous record.
"It's really cool," Johnson said. "I'm not sure I've ever done what Richard Petty hasn't. To get this eighth win here is very, very special. Truthfully, it was the first thought that went through my mind when I crossed the finish line. It wasn't long after I thought of the impact of winning in the Chase, wondering where the 20 (Matt Kenseth) was."
That would be six positions behind the No. 48 Chevy. Kenseth lined up third for the final restart with 25 laps remaining in the race but faded fast.
"It was a good finish for where we were," Kenseth said over the radio. "We just weren't very good all weekend."
Johnson narrowed Kenseth's points lead from 18 to eight as he vaulted over fifth-place finisher Kyle Busch, who dropped to third in the standings. Kenseth had outraced Johnson the previous six weeks, but it's a close call now with seven races remaining in the Chase for the Sprint Cup.
"I feel like it's one of our best racetracks and you want to do better than seventh at one of your best tracks," Kenseth said. "Overall, it was a solid day, but we wished for a little bit more."
This contest is far from over. Kenseth vowed to exact his revenge next weekend at Kansas Speedway, where he is the defending champ. He also won from the pole there in April and led 163 of 267 laps.
Johnson knows better than to take Kenseth for granted. The first time the two battled for the title, in 2003, Kenseth bested the No. 48 team by 90 points under the old system. Under the new points plan, it would have been approximately 28. In 2006, Johnson beat Kenseth by 56 points.
Kenseth, 41, seems revitalized by his move this season to Joe Gibbs Racing. He has won a career-best seven races, including at four tracks where he had never been victorious.
"He's always been incredible at scoring points and getting the most out of his race car on a given weekend," Johnson said. "He doesn't let emotions rattle him much. That part of Matt has always been a consistent thing.
"In his previous life at Roush, there were certain tracks you went to, you wouldn't think about him. Martinsville would be one. I would tease and harass him about how he looked on the track. We were there testing one time, had some good laughs about it all. I say that, we go there this spring, I think he ran top five or something.
"The change has been good for him. Is it equipment? Is it a personnel thing, working with someone new and different, that relationship? I don't know where it lies. But I think the bottom side, the tracks Matt struggled at, for whatever reason, that has risen, and he's more competitive on those tracks than he was at the Roush side of life."
Crew chief Chad Knaus has enjoyed contests against Joe Gibbs Racing before. The No. 48 team had an epic battle against Denny Hamlin in 2010 — the last time Johnson won the title. Hamlin had a 15-point lead entering the season finale at Homestead-Miami Speedway, but the tide turned in the No. 48 team's favor.
Nevertheless, Kenseth is no Denny Hamlin. He's older, more mature and already has won a championship.
"Matt's good," Knaus said. "There's no doubt about it. I really enjoy racing with Matt. He's a good driver. He's a clean driver. He understands where he's at on the racetrack. At different points today, we were faster than him; he understood. He really gets it.
"He gets it more than most of the drivers out there. He knows when to get the hell out of the way. He knows when he has the best car. He needs to take advantage of that. He knows what to do."
Then Knaus twisted the knife just a wee bit.
"I think going to Gibbs has given him better equipment," Knaus added. "I think the Roush equipment isn't as good as what they've got at Gibbs. It's going to be interesting to see that dynamic between Kyle and Matt further down the road. If Matt keeps beating Kyle, it will be fun to see."
Until the points standings were recalculated after Richmond, Knaus' 48 team led the standings for 23 of the first 25 races. But the team hadn't won since Daytona in July, so Sunday's win bolstered his confidence — maybe enough to plant a seed of doubt in the Joe Gibbs Racing camp.
"Being able to come in here, qualify respectably, go out and lead the most laps (243), win this race, speaks volumes about this team," Knaus said. "What we're doing right now is trying to establish a foundation and set ourselves up for the second half of the Chase. As long as we do that, we're going to be where we need to be."
Socializing
For Hamlin, who finished 20th after a speeding penalty, 2013 can't end soon enough:
Numbers game
6: Top-10 career finishes in eight starts for Joey Logano at Dover.
12: Cars finished on the lead lap in the AAA 400. The top 10 were all Chase contenders.
18: Top-10 Cup finishes for Joe Gibbs Racing teammates Kenseth and Kyle Busch in 2013. Busch leads the series with 14 top-five finishes.
Say what?
When Johnson was asked whether he believed Junior Nation was upset that he beat their driver, he replied, "It doesn't matter, I piss them off regardless. Just me breathing pisses some of them off (laughter)."
---
---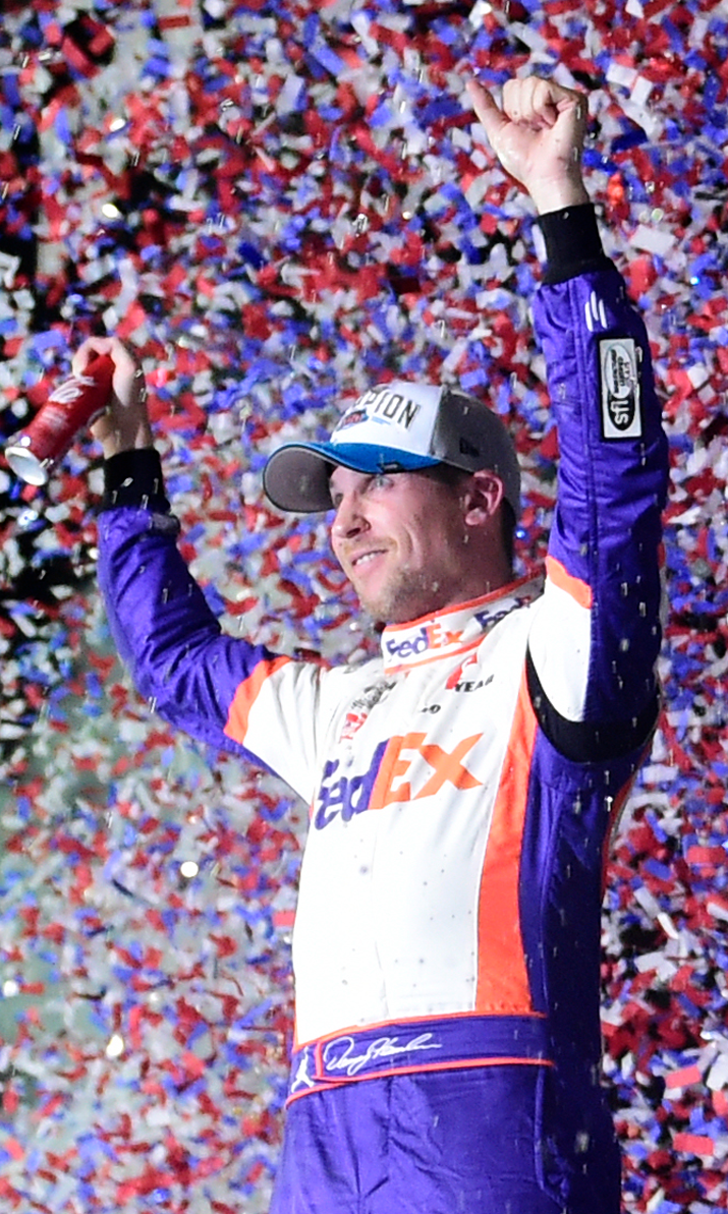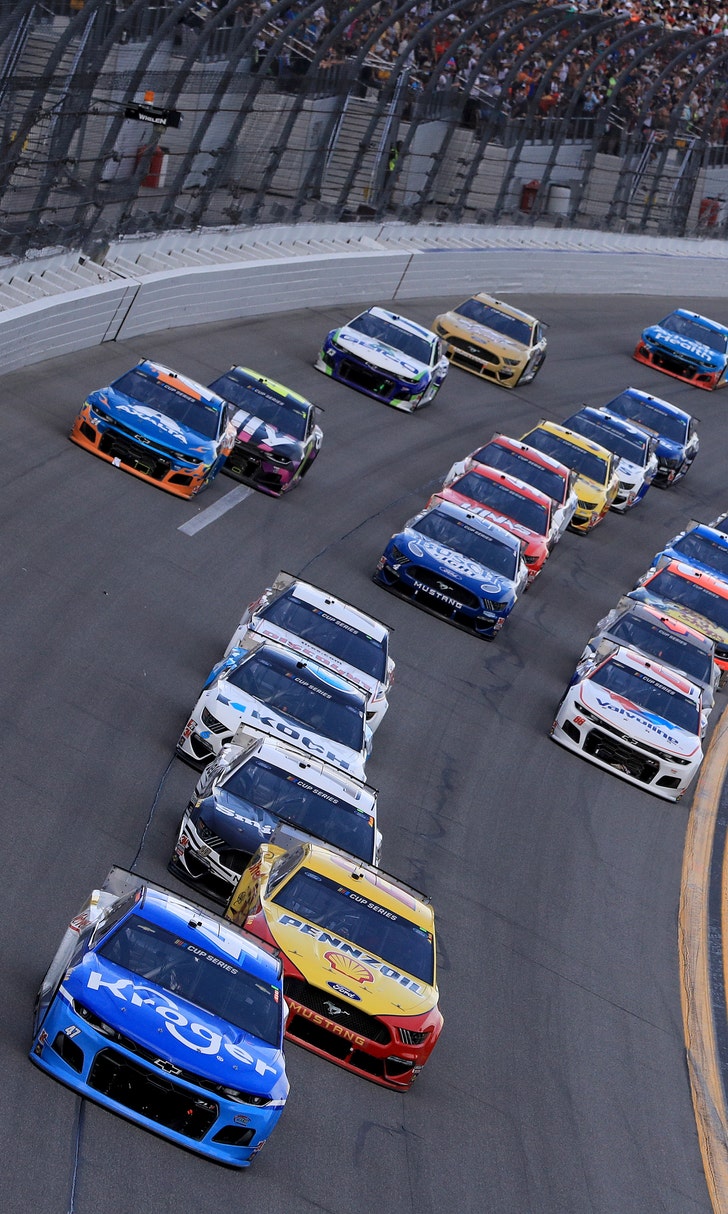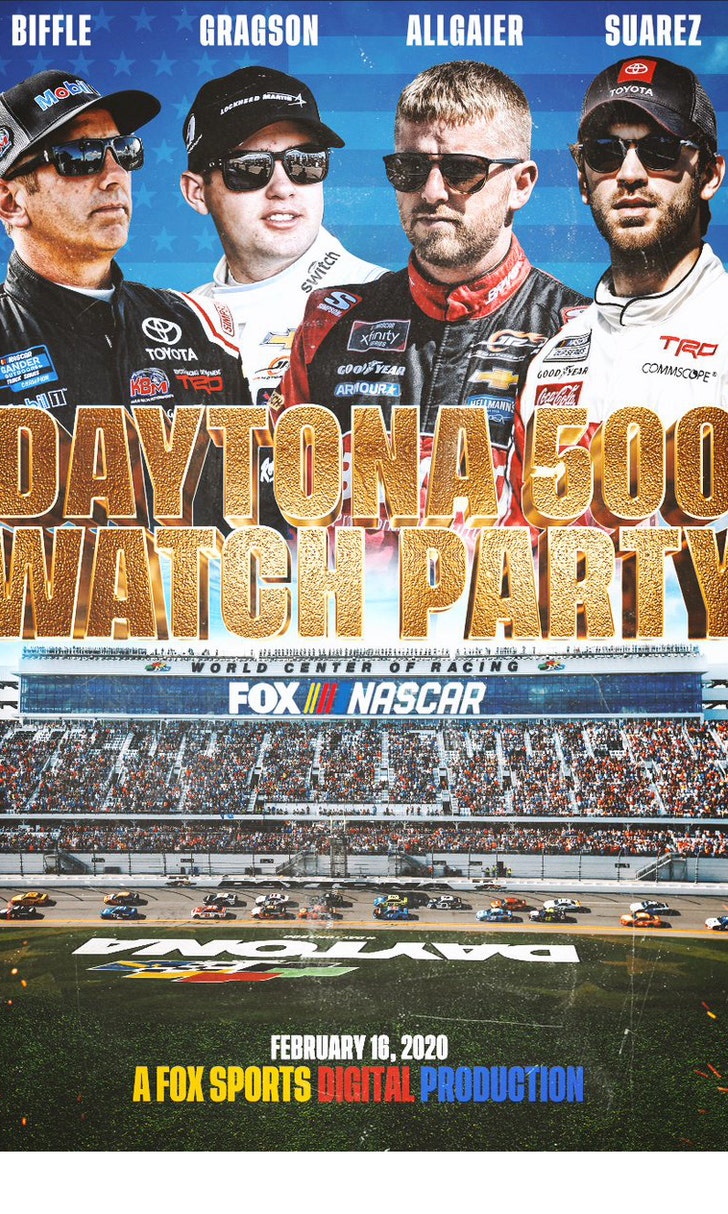 The Daytona 500 Watch Party!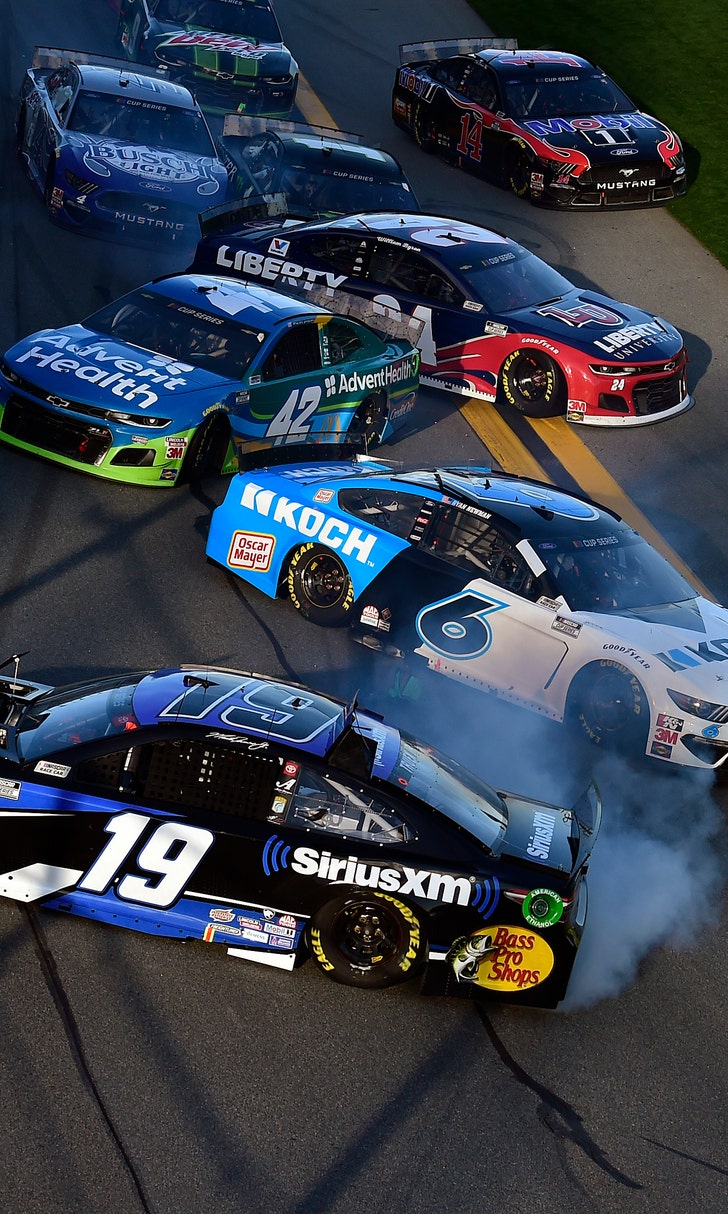 The Numbers Game At Daytona