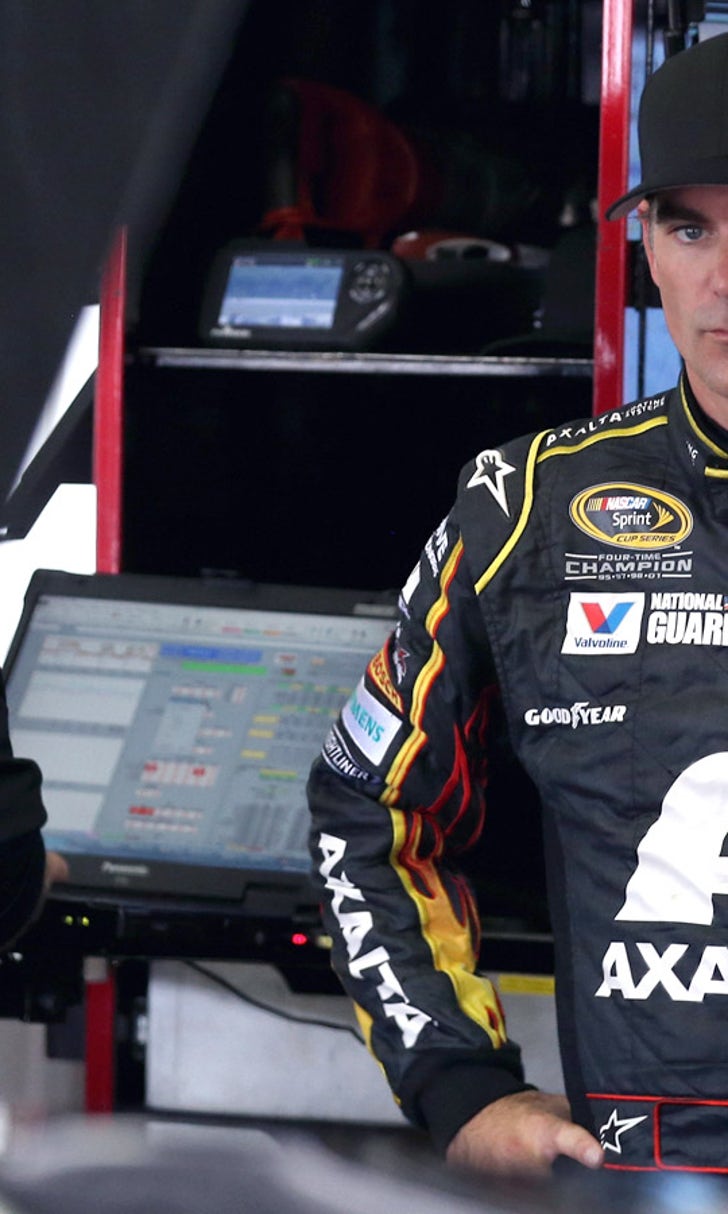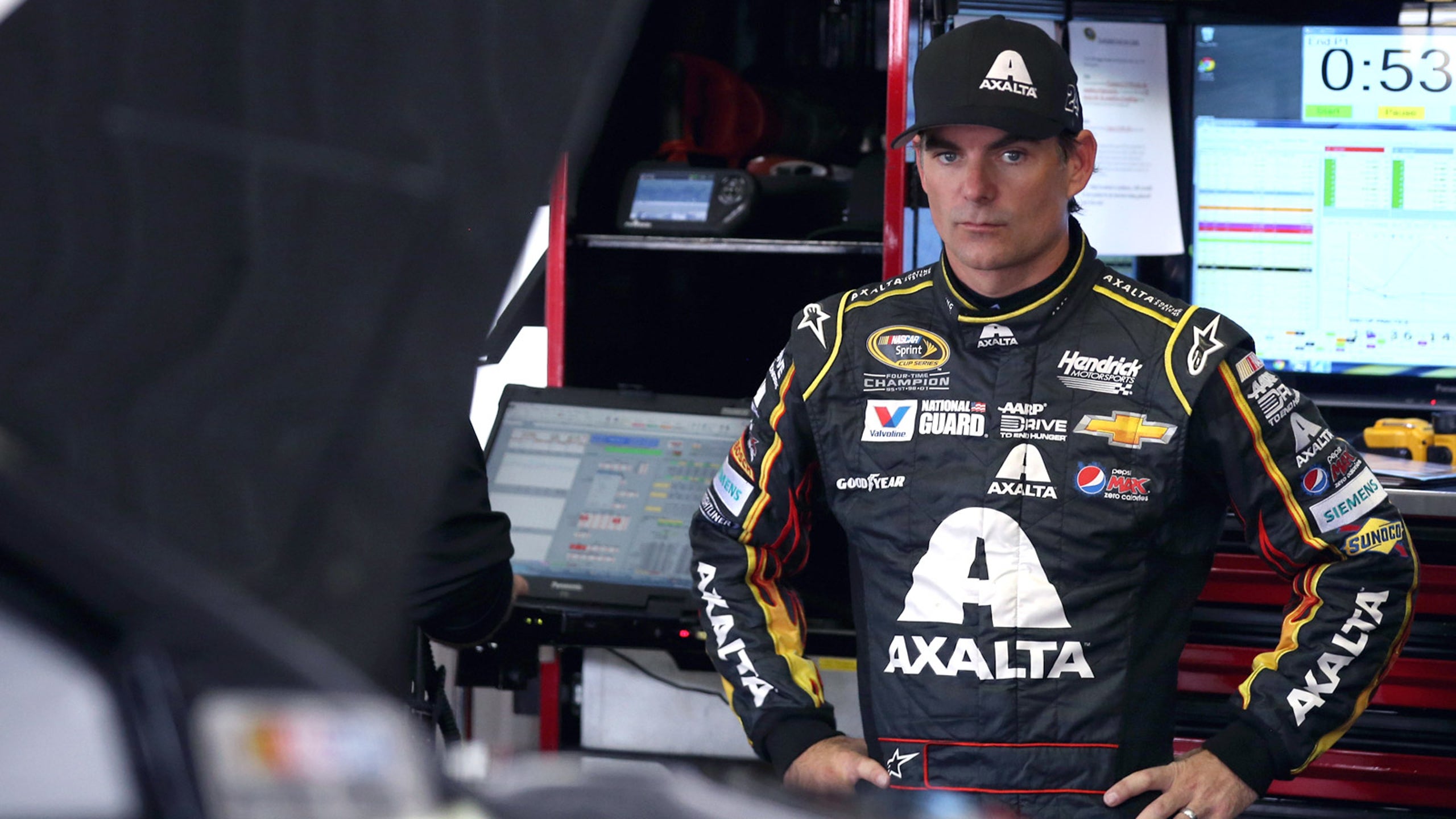 Jeff Gordon: 'I don't think my back is ever going to be the same'
BY foxsports • August 1, 2014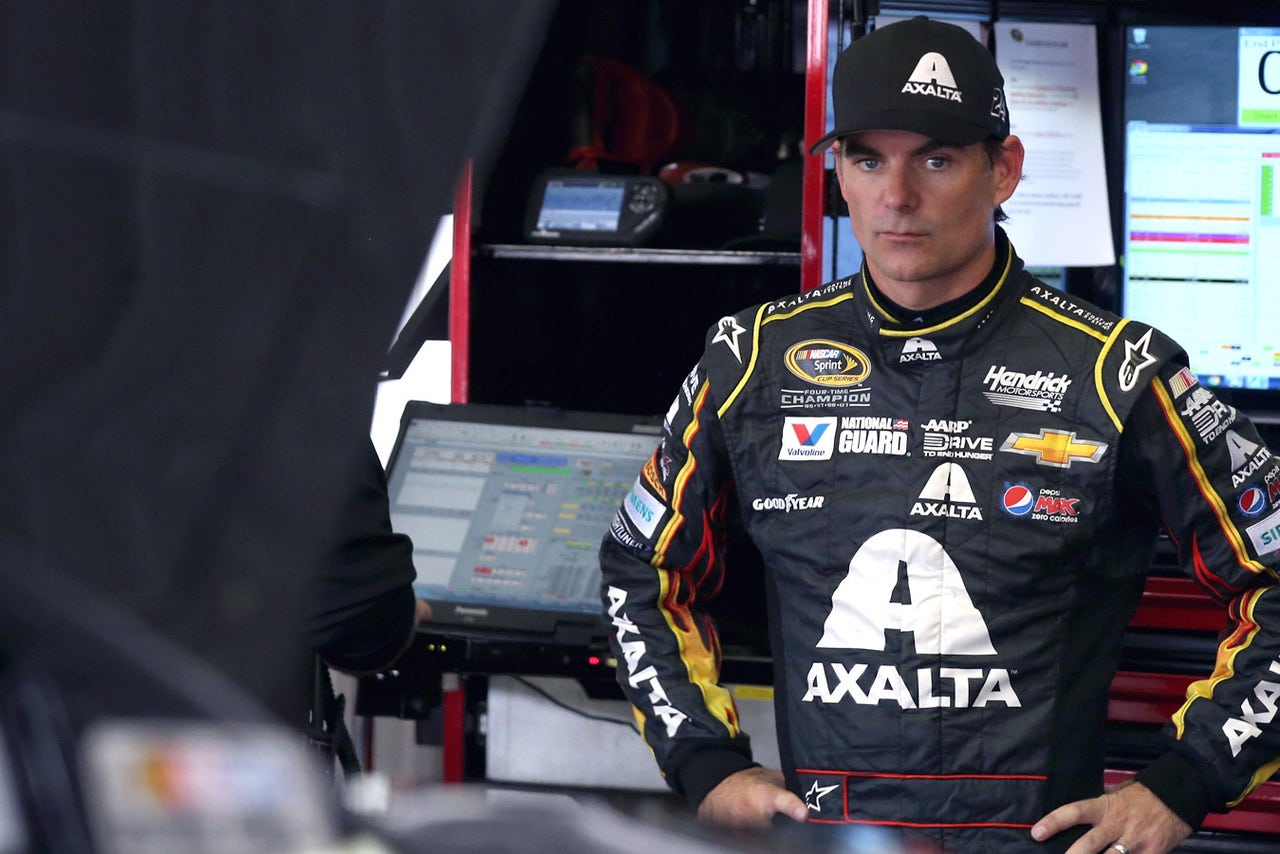 NASCAR Sprint Cup Series veteran Jeff Gordon has certainly come to life as of late.
Last Sunday, the four-time Sprint Cup champion became the first driver in series history to win five times at the famed Indianapolis Motor Speedway. The No. 24 Hendrick Motorsports team is atop the Sprint Cup Series standings and has two wins on the season.
After winning at Indy, Gordon said he felt like a kid again.
However, Gordon's back is an entirely different story.
"I don't think my back is ever going to be the same after what happened at Charlotte," he told the media Friday at Pocono Raceway, referencing the incident earlier this season when he had to sit out the final practice for the Coca-Cola 600 at Charlotte Motor Speedway because he experienced severe lower back pain.
Prior to the start of the season, Gordon raised many eyebrows when he stated -- in a somewhat joking manner -- that if he won the Chase for the Sprint Cup to claim the fifth championship of his career, he would retire at the end of the year. Since that day, the driver once known as Wonder Boy has faced questions about his health and retirement.
At 42 years old, the four-time champ is feeling the effects of two decades of hard hits and hard racing in the Sprint Cup Series. Earlier this year, Gordon sat out the practice for the Coca-Cola 600 due to sharp pains felt during qualifying earlier in the week and a hard wreck in the Sprint All-Star Race.
The move to step out of the car, even for just one day, raised even bigger questions about Gordon's future behind the wheel of a car. Less than a week later at Dover, he admitted he would "have no choice" but to consider retirement if the pain he experienced that weekend became a recurring problem.
Since then, Gordon has returned to top form. Through therapy and other methods, the back pain has subsided and the wins and strong runs have returned.
In addition to his win at Indy last Sunday, Gordon also won earlier this season at Kansas Speedway -- one week before the back problem cropped up at Charlotte. On Friday at Pocono Raceway, Gordon made it clear the back pain was not entirely gone. He added that he didn't think it ever would be after what transpired in May at Charlotte.
"I don't know what exactly transpired there, but it's not the same. And I have to be much more careful," Gordon said. "I'm just having to treat it more with ice and stem and be more careful and do more stretching. Is it going to flare up again? It could. But I'm just trying to be more cautious with the things that I do that I feel like contribute to that. But, yeah, it's not great, that's for sure."
VIDEO: Jeff Gordon celebrates in Victory Lane after big win at Indianapolis
---
---