NASCAR Cup Series
NASCAR Cup Series
It's time!
Published
Feb. 14, 2010 3:15 a.m. ET

Well, folks, it's time. It's time for the 52nd running of the Daytona 500 and the official start to the 2010 NASCAR Sprint Cup season. We've all been down here for nearly two weeks. Many, many miles have been logged on the track in the Cup, Nationwide and Truck series. In addition to that, there has been a ton of coverage of everything that moved down here by all the networks.

We have just had some incredible racing from the Shootout last Saturday night, to the 150s on Thursday, to the Nationwide race, to the truck race and now the Sprint Cup race. Just look at Thursday's 150s. Both were the closest finishes in Daytona history. The time down here is like nothing I have ever seen down here before.

There's a sense of excitement, optimism and enthusiasm that honestly I haven't felt in a very long time, if ever, at this level. The drivers feel like they have been let out of a cage. NASCAR has realized it needs to simply officiate and let the drivers drive. This new policy has paid off.

The guys are racing hard and racing close. They are bump drafting, and most are doing it with discipline. Sure, there have been a couple cases where better judgment should have been used, but that's just racing. The guys realize they can bump draft down the straightaways but have to get off the guy in the corner. That's all the drivers wanted for NASCAR to let them do. They wanted to be left alone to do their job.

They didn't need someone always looking over their shoulders telling them what they can or can't do. Threats of points and money penalties or even the threat of parking a competitor has had its effect on the racing. That has all changed now and for the better.

Like I said earlier, I don't know if I have ever felt the excitement in the air down here as I have this year. I really can't tell you why other than maybe because the racing has been better. Actually, it has been phenomenal. Any time you have better on-track racing, well, the drivers, fans and even we in the media get excited. Everybody is so jacked up, and it all comes to a head with our Super Bowl, the Daytona 500.

In my mind, there is no clear-cut favorite this year. It could come from a Penske Dodge. Maybe it will come from a Roush-Fenway or Richard Petty Motorsports Ford. Heck, it would come as no surprise to see a Toyota or Chevrolet pull into Victory Circle. All four manufacturers are running that well. It really is as balanced a field as I have seen down here in many, many years. That's the cool part, because it makes it hard to predict who will win.

Just look at the past three winners in the Daytona 500. All three were last-lap passes and were drivers we hadn't expected to see in Victory Lane. I have a real feeling that it is going to be that same way in this year's 500.

Will there be action? You can bet there will be plenty of it. These cars are bouncing all over the place. The track is rough and has swales in it at certain places. The guys are fighting to hang onto their cars. You usually will see problems after guys have some long runs on their tires and the handling goes away.

This bigger restrictor plate, in my opinion, is one of the best decisions that NASCAR has implemented in a quite a number of years. It gives these drivers a chance to have more throttle control, and that's a huge positive. Now, they can quickly recover and get back in the gas when necessary instead of being forced to stay in the gas at all times.

There are also a lot of new fans taking a look at our sport for the very first time. We can thank Danica Patrick for that. Her coming over to stock car racing has created a lot of buzz about our sport that got new folks tuning in to check us out. My boss, David Hill, loves to say "a rising tide raises all ships." Well, in my book, Danica has raised the tide down here in Daytona. She did a great job, and I, for one, am looking forward to seeing how she handles a 2-mile track like Fontana next weekend. It will be another big challenge for her.

So it's time. It's time for the Daytona 500. My neighbor, Tim McGraw, is performing in the pre-race show. Richard Petty is driving the pace car and Junior Johnson is waving the green flag. Folks, does it get any better than that?

I am excited and thrilled to be a part of all this. Can you believe this kicks off our 10th season of NASCAR on FOX? Our FOX team is the best prepared it has ever been and now we have the best racing ever to go with it. Trust me, you won't be disappointed.



---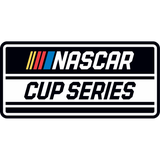 Get more from NASCAR Cup Series
Follow your favorites to get information about games, news and more
---