NASCAR Cup Series
NASCAR Cup Series
It's Christmas - time to bring back the 3
Published
Dec. 20, 2009 12:00 a.m. ET

Well folks, it's almost that time. Christmas is literally around the corner. Everyone's made up their list and given thoughts to what they would like others to receive for Christmas.

Now I am a sentimentalist. I am not too proud to say that I cry at sad movies or heck for that matter, even at TV commercials that pull at the ol' heart strings. Yes, I admit it - DW is a big softy.

Now you have heard me talk about this in the past because I am very passionate about it. I still feel very strongly about and am very sentimental about the No. 3. Now I realize I am not alone, there is a lot of passion from the fans that flow right through that number.

I have been watching all this Danica-mania going on with Dale Earnhardt and his sister Kelley right in the middle of all it. Now I still haven't changed my position on Danica. I still question whether she can make the switch over to NASCAR and be successful. I also still question the idea of them having her run an ARCA race at Daytona, of all places, as her first race in a stock car.

But set that argument aside for a second. Let's assume for a second that she is successful. I got thinking that with all the excitement our sport is experiencing with her coming over here and Dale Jr. being a key factor in all that, how everything would be right with the NASCAR world if Dale Jr. would finely stake a claim on the No. 3.

To my knowledge, there is nothing in the NASCAR Rule Book that would keep him from saying he wants to run the No. 3. You probably know that NASCAR ultimately owns the numbers. They are the ones who decide who gets to run what number on their car. The rule always was that an owner got to keep a number and not run it for one full year before control reverted back to NASCAR.

Now NASCAR has the ultimate say in whether a number is retired. To my knowledge the No. 3 has never been retired. To my knowledge, no one has ever gone to NASCAR and applied to run the number. I think it is only fitting because I think the number should be held for Dale Jr. to use.

The reason I bring this up is that our sport needs a shot in the arm. It needs a shot of adrenaline and excitement. Sure, simply changing the number on the side of your car is not going to make the car run any better. But sometimes there is so much pride, passion and an emotional tie to a number that things just seem to click.

If I were in a position to do it, I would paint Dale Jr.'s car black and green, put Diet Mountain Dew on the rear quarterpanels and put No. 3 on the side of it and turn the boy loose. From my perspective, and I truly believe from a fan's perspective as well, everything would be right with the NASCAR world if an Earnhardt was driving the No. 3 again.

Junior has the right to that number as it was his father's. Think about it, he started out driving his grandfather's number. His last name is Earnhardt. He is his father's son. He's inherited his father's fan base and his legacy. He has every right in my book to run No. 3.

Now he and I have talked about this a number of times. Reading this right now, he would probably disagree with me. He likes having his own identity. That's why he liked running his grandfather's number so much. His Dad had his own number and Jr. honored his grandfather by running the No. 8. Just as a side note, remember that No. 8 was what Dale Sr. used on his Late Model Sportsman car back in the day as his way to honor Ralph Earnhardt.

It is common knowledge that once Dale Jr. left Dale Earnhardt Incorporated and went to drive for Hendrick Motorsports two years ago, he was unsuccessful in getting his stepmother, Teresa, to allow him to take the No. 8 with him. So he became No. 88, with the prevailing wisdom that two eights are better than one. Unfortunately, at least in these first two years, it clearly hasn't worked out that way.

So to me, for the legacy of the Earnhardt name and Earnhardt family, having Dale Jr. climb into his No. 3 car, would generate a lot of excitement and renewed passion for him, the fans and the entire sport of NASCAR. I think the timing is right. After all, Richard Childress' grandson is going to bring the No. 3 back into the Camping World Truck Series this coming year.

Folks, to me, it is a small thing that can pay huge, huge dividends. I liken it to something as simple as what double-file restarts did for our sport this season when the rule was finally changed. Now double-file restarts mean something. That's the same way I feel about bringing the No. 3 back. It means something.

I miss Dale Sr. dearly. There's probably not a day that goes by that I don't think of that ol' scoundrel. Stevie, my wife, has a picture of him and her hugging on pit road at Daytona and it's probably one of her most prized possessions. I walk by that picture every day here in the house and nearly 10 years later, my heart still hurts. If you were to walk up on my motorcoach right this very minute, you would find only two pictures on it. The first is Dale Sr. and I sharing a laugh on pit road and the other one is of Junior Johnson, me and my girls sharing a moment together.

Besides that, I miss seeing that No. 3 on the track. Just think for a minute how many fond memories it would bring back to everyone in NASCAR and associated with NASCAR if we could get that No. 3 back on the racetrack with an Earnhardt sawing on that wheel.

So once again, it's Christmas time. On my NASCAR Christmas list is that Dale Jr. has a much better year than he has the last two. I want to see the boy get back to winning races and I want to see him do it in a #3 car. Now I am sure there are 100 reasons why it won't happen and I am sure there are 100 reasons why they can't do it.

But again, I am an ol' softy. I do believe in Santa Claus. If there was any way that Dale Jr. could wake up Christmas morning and like ol' Ebenezer Scrooge, throw open his window and see a No. 3 on his car, I truly believe all would be right with the NASCAR racing world.

---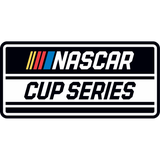 Get more from NASCAR Cup Series
Follow your favorites to get information about games, news and more
---