NASCAR Cup Series
NASCAR Cup Series
IndyCar CEO vows no repeat of problems at Houston
Published
Oct. 16, 2013 8:01 p.m. ET

The IndyCar Series will do everything possible to prevent a repeat of the accident at Houston that injured more than a dozen people and sent three-time Indianapolis 500 winner Dario Franchitti to the hospital with a broken ankle and two fractured vertebrae, IndyCar CEO Mark Miles said Wednesday.
''They're looking carefully at fencing and seat placement and all the things that came into play there,'' said Miles, who was at a news conference announcing a new title sponsor for the race at the historic Milwaukee Mile. ''In a way, as much as the whole weekend didn't unfold exactly the way we'd like it to have, the fence worked, the fans who sustained some injuries were relatively minor. Thank God that Dario is OK in an unbelievable accident. I think we got through it and we'll learn from it.''
Franchitti was injured when his car ran into the back of Takuma Sato's car and went airborne into the catch fence on one of the final turns of the temporary street course at Reliant Park. Debris from the cars and fence flew into the grandstand, injuring 13 spectators and an IndyCar official. Franchitti was hospitalized.
The Grand Prix at Houston also was hampered by the discovery of a bump on the track that needed to be fixed, delaying qualifying, and questions surrounding Derrick Walker, IndyCar's president of competition, who did not arrive in Houston until Saturday night due to his obligation to an American Le Mans Series team.
''There were a lot of people there all week. I know it's complicated, they had to hurry to set it up following the NFL game the weekend before, the track was inspected and approved by the FIA on Thursday night and Friday morning we figured out it's not what it needs to be,'' Miles said. ''I'm not laying it on them, it's collective. All those people there, all that experience and yet, in my mind, the bottom line is it wasn't what we wanted it to be. We want to make any changes necessary to avoid that sort of problem again.''
Miles said IndyCar was aware of Walker's contractual obligations to the ALMS, which runs through the end of the year, and that he would not be in Houston on Friday or Saturday prior to the race. Walker was present on Sunday for the second race of the doubleheader.
Walker, who is not expected to be at the series finale in Fontana because of his ALMS work, still will play a key role in examining the Houston situation, Miles said.
''Derrick Walker and his team are all over it, looking at everything that happened,'' Miles said. ''(We're) determined to learn from it. We want to be a very high-performing organization and I think that just takes people, it takes plans, it takes the right professionalism and it takes people who own their responsibilities. We're going to get better all the time. Hopefully, we've learned the lessons that can be taken from the things that didn't go right in Houston and you won't see those kinds of things happen again.''
---
---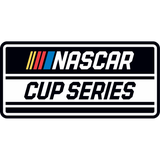 Get more from NASCAR Cup Series
Follow your favorites to get information about games, news and more
---