NASCAR Cup Series
NASCAR Cup Series
Hunter-Reay thrust into uncomfortable spotlight
Published
May. 27, 2011 1:22 a.m. ET

Ryan Hunter-Reay and Marco Andretti watched the number of Indianapolis 500 qualifying spots dwindle in the final minutes of Bump Day last weekend, and the Andretti Autosport teammates knew one of them could end up knocking the other out of the race.
''We were talking about that this may come down to cannibalism,'' Hunter-Reay said.
They needn't have worried.
It didn't come down to cannibalism. It came down to politics. And money.
Hunter-Reay's No. 28 Honda was indeed knocked out of the centennial anniversary of the 500 when Andretti snatched the last spot in the 33-car field just as qualifying ended.
A day later, Hunter-Reay found himself asking for directions to A.J. Foyt Racing's garage following a last-second deal that allowed him to replace Bruno Junqueira in the No. 41 car owned by the open-wheel legend.
The terms of the deal were not disclosed, but the switch highlighted both the promising growth within the series and the still-wide chasm between the haves and the have-nots.
The fact Junqueira qualified 19th - ahead of more deep-pocketed teams with established drivers such as Hunter-Reay, Danica Patrick and Ryan Briscoe - is proof of the increased parity, not a terrible thing for a series dominated in recent years by Team Penske and Target Chip Ganassi Racing.
Yet the deal to replace him with Hunter-Reay - who unlike Junqueira has a full-time ride and a handful of major sponsors who didn't want to be on the sidelines for the biggest race of the year - underscored the importance that who you know can be just as important as how fast you go.
Foyt, who also will field the No. 14 driven by full-time driver Vitor Meira, defended the move, calling it a return to the way racing used to be where ''if people were in a lot of trouble, you tried to help each other.''
Maybe, but it thrust Hunter-Reay into a difficult position. He's suffered through a miserable spring - he's currently 23rd in the standings through four races - and now he knows he's viewed as the guy who stole a ride from another driver.
''Nobody on our team wanted it to go this way in any way, trust me; I didn't either, but it's not about me,'' Hunter-Reay said. ''This not about `Let's go get Ryan a ride.' That's not what this is about.''
The move means his sponsors will have their logos splashed on a car Sunday, a happy alternative to the ugly fallout that would have come had he missed the 500.
''It's about keeping the doors open on the 28 car,'' Hunter-Reay said. ''It's about keeping the jobs of 60 people.''
But is it fair? More important, does it matter?
''I don't really understand the rule to a large degree, but I understand there's sponsors to take care of. It comes down to a decision on whether you want to exercise that option or not,'' driver Paul Tracy said. ''There are great drivers who have exercised their option to get into the race, and there are drivers that said `I'm going to go home and come back next year.'''
IndyCar director of competition Brian Barnhart approved the move but added that doesn't mean anyone can approach an IndyCar team before a race and try to buy their way in.
''If they had come to us and said we want to take Bruno out and put Ho-Pin Tung in, we would not have done that because he's never run in an IndyCar event and he's never run here, at Indy,'' Barnhart said.
It's not the first time a driver has been replaced at the last minute due to something other than illness or injury. Junqueira lost his ride in the 2009 Indy 500 to Conquest Racing teammate Alex Tagliani, this year's pole-sitter.
Junqueira handled both situations with class, but this latest move raised some eyebrows. Marco Andretti defended his father, team owner Michael Andretti, on his Twitter account, pointing out ''nobody crucified Conquest last year, come off it.''
When asked Thursday about why it's a big deal this time around, Andretti figures the last names involved have something to do with it.
''I think it's finally two names that did it so now people are crucifying,'' he said. ''I feel for Bruno. I feel for my whole organization. Of course I'm going to go to bat for my father. From behind the scenes there's a lot of things that people don't know. He stuck his neck out on the line for sponsors, for jobs, for people on his team.''
If the situation were reversed, Andretti figures he would understand.
''The money's gonna win out,'' Andretti said. ''We need sponsors to do what we do. That's the way it works. It was strictly a business decision. ... The signage on the side of one of the cars at a race like this, it's a big deal. It's make or break.''
Hunter-Reay will have one hour of practice on Friday to get comfortable behind the wheel of a car that he's never sat in before. Then he'll have to start from the back row and try to find his way to the front while working with a mixed crew of Andretti and Foyt employees.
It's not ideal. Tagliani knows, however, that sometimes you don't have a choice. He finished 11th in 2009 after replacing Junqueira. Two years later, he's on the pole in the biggest race of his life.
''If you have a sponsor that's supposed to be there for the whole season and the most important thing for him is to be at the 500, it's what you do,'' he said. ''There are many opportunities that allow them to be in the 500, and if one of those is to get the ride from someone else to field a team, you do it.''
---
---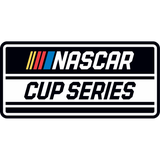 Get more from NASCAR Cup Series
Follow your favorites to get information about games, news and more
---