NASCAR Cup Series
NASCAR Cup Series
How small things make a difference in NASCAR
Published
May. 22, 2009 4:57 a.m. ET

Carl Long is within a hair of losing his lifelong passion — racing.

When Long went to a backup engine for last weekend's Sprint Showdown, NASCAR officials discovered his primary engine was larger than the allowable 358.000 cubic inch displacement. Long's engine measured 358.170.

One motor man described the difference as "smaller than a hair."



You're in big trouble



Photos: Carl Long isn't the only one who has been penalized by NASCAR. Here are other drivers who have taken hits for rule violations.








If Long had known his engine was illegal, he could have just packed up, gone home and avoided the death sentence handed down by NASCAR — a record 12-race suspension, 200 point fine and a $200,000 fine for crew chief Charles Swing.

A source familiar with the powerplant, a second-hand engine that was originally built by Ernie Elliott for Chip Ganassi Racing when its teams ran Dodges, said it had been a former restrictor plate engine that had also been used for testing and ARCA competition. The source added, "It's .17 of a cubic inch. It's not one cubic inch. It's not one horsepower. It's nothing unless they've got something against Carl Long."

But when it comes to altering engines, fuel or tires, NASCAR doesn't discriminate. When it comes to NASCAR, ignorance is not an excuse.

"We've got rules in the garage area and everybody knows there are things you don't mess with," said NASCAR VP of competition Robin Pemberton. "Engines is one of 'em and (it) is a big violation."




As a result, NASCAR dropped the hammer on Long Wednesday, citing rulebook regulations for equipment not conforming and actions detrimental to stock car racing.

We're not talking about an owner who won five Cup championships such as Junior Johnson. We're talking about Carl Long. Long is a Nationwide Series crewman during the day, a spotter on some weekends but more importantly a 41-year-old part time racer who refuses to stop chasing a dream.

The former track champion at South Boston and Orange County Speedways worked as a crew chief for Eric McClure in Nationwide Series last season, has spotted for a variety of drivers, has a commercial driver's license in case he has to fill in for the transporter driver and is currently a mechanic for the No. 24 Front Row Motorsports team. In the last three years, the annual combined salaries for Long and wife Danielle have not exceeded $30,000.

This isn't the first time such an offense has taken place.

In 1991, Johnson was the last owner busted for a large engine at Lowe's Motor Speedway. He was originally suspended for 12 weeks, but that penalty was reduced to four weeks following appeal.


---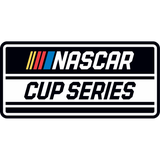 Get more from NASCAR Cup Series
Follow your favorites to get information about games, news and more
---