NASCAR Cup Series
NASCAR Cup Series
Have you ever? No, I've never!
Published
May. 31, 2011 11:16 p.m. ET

It was back in Darlington in 2003 when we had that incredible battle between Kurt Busch and Ricky Craven in the final laps of the race. The cars were beatin' and bangin' on each other. The action to the checkered flag was the tightest any of us had ever seen in NASCAR. When the smoke cleared, Ricky had edged Kurt by an amazing .002 seconds to win the race.
Mike Joy, Larry McReynolds and I were up in the booth as part of our NASCAR on FOX coverage. After we established that Ricky won the race, Mike turned to me while we were on the air and asked "Have you ever?" To which I responded "No, I've never."
That was eight years ago, but I swear it seems like every week this year we have that same kind of incredible finish. Sunday's Coca-Cola 600 was no exception. Just stop and look at all the action we've had since Daytona.
Think about Trevor Bayne, a rookie, winning the Daytona 500 in the famous Wood Brothers No. 21 car. He's a rookie, for heaven's sake, and he pulls off what I believe to be the greatest upset in NASCAR history. It was a true Cinderella story. Yes, the glass slipper did fit and it started the year off right.
That win by that young man turned our sport around. He was the talk of the entire country. That just started this year off right.
It's been on a roll every since.
The very next weekend at Phoenix saw Jeff Gordon finally end his long winless streak. He moved Kyle Busch to do it. We hadn't seen Jeff drive like that in ages, but he just wanted that win so badly.
Las Vegas saw Tony Stewart dominate, only to lose it with problems in the pits. Carl Edwards took home the checkered flag that day.
I keep telling everyone, I haven't ever seen a year like this. We have rivalries. We have unbelievable competition that is only trumped by unexpected finishes.
We've had first-time winners like Trevor and Regan Smith. We have guys sitting on the verge of getting their first win like David Ragan, Marcos Ambrose, A.J. Allmendinger and others. In his win, Regan, with the help of Brad Kesolowski, held off Carl Edwards.
Then when you think all the action will move to Victory Lane, it doesn't. The action moves to pit road and Kevin Harvick climbing out of his car and going after Kyle Busch. Then Kyle simply pushes Kevin's car out of the way to drive off and the No. 29 hits the inside pit road wall. How crazy is that? Those two's wallets were a little lighter and both got probation when NASCAR was done with them.
Easily one of my top races was Talladega back in April. Remember that we had eight cars taking the checkered flag simultaneously. It wasn't two cars. It wasn't four cars. It was eight cars racing to the line. That finish tied NASCAR's all-time closest finish. When it was all over, Jimmie Johnson barely beat Clint Bowyer to take home the big trophy and the even bigger check. That was simply an amazing finish.
Three weeks ago, you saw Jimmie Johnson and Carl Edwards dominate the race at Dover. Did either of them win? Nope! Matt Kenseth used pit strategy. He gets the win despite the fact Jimmie and Carl had better cars that day. Mark Martin came home second. Where did he come from?
How about the irony of the Sprint All-Star Race two weeks ago being the calmest one of them all? Historically, anything and everything can happen in a non-points race with $1 million going to the winner and it normally does. It just didn't happen like that this year.
Heck, probably the most exciting part happened after the race. To celebrate, Carl decides to slide through the infield grass and boy did he give new meaning to the term grassroots racing. While he was sliding, the nose of the car dug into the ground and it snaps the nose destroying the car. Don't forget, the car didn't have a scratch on it the entire race, but during his million dollar celebration, Carl destroys the car.
Now I told you last week how I felt about postrace celebrations. Burnouts are cool and exciting. However, when the celebrations get to the point of blown tires, torn up sheet metal and melted engines, I think that's the point where the owners have to step in and say "ENOUGH." 20/20 being the ultimate in hindsight, after how he ran Sunday night in the Coca-Cola 600, I bet ol' Carl wishes he hadn't destroyed that car the week before.
You heard us talk Sunday about how the entire day was just huge for all of motorsports with three races in three different series on the same day. As I told folks, I had breakfast at the Formula One race in Monaco. I had lunch at the famed Indianapolis 500. Then I had supper at the Coca Cola 600 in Charlotte.
All three had great finishes. I especially felt bad for J.R. Hildebrand and his No. 4 National Guard Panther Racing team. This young man was a rookie and was on the verge of winning what would easily be the biggest race of his life, the Indianapolis 500. He's on the last lap of the race and had something like a four-second lead.
Coming off Turn 4 he had it all within his grasp. Did he win? Nope. As rookies do, he made a mistake. He got a little too high trying to get around a lapped car and into the wall he went.
Even at that point I thought he might still win because it looked like he kept his foot in the gas as that car hugged the wall and kept digging for the checkered flag. Dan Weldon was able to pass him and is now a two-time winner of the Indianapolis 500.
What a finish!
The other exciting part of that race was the double-file restarts, like we have in NASCAR, which they had never done. The drivers were upset and complaining that it was the worst thing IndyCar officials had ever done. My neighbor, Dario Franchitti and I were tweeting back and forth about it. He didn't like the concept, but I kept telling him to just give it a chance.
In all fairness, some of those restarts were absolutely hair-raising. I just have to say, though, it helped make for a great Indy 500. It actually was probably one of the best I have seen in a long, long time.
Then it was time for the Coca-Cola 600 in Charlotte. Now, 600 miles is the longest race we run of the season. It's about a four-and-a-half hour race. In the past, some folks had voiced their opinion that 600 miles is boring and takes too long. Trust me on this one, no one got bored in this 600 mile race.
This thing had more storylines than a Danielle Steel novel. Folks would get up there to lead and then they would have trouble. Folks would be in the pits and the caution would come down. We had more cautions than ever before. We had more wave-arounds than I can ever remember for a race.
There was just so much going on all night long. It all continued to build until we got down towards the end of the race. The story turned to fuel mileage and who was going to make it and who couldn't.
Everything was so unpredictable. I mean, out of nowhere, Jimmie Johnson blows a motor. Huh? When was the last time Jimmie blew a motor? It just doesn't happen. So, we ended up having a Green-White-Checker finish. The big question on everyone's mind was who could make it on fuel and who couldn't.
The green flag waves and Dale Earnhardt, Jr. shoots out to the lead. After crossing the Start/Finish line on the restart, Kasey Kahne runs out of fuel causing everyone behind him to check up like an accordion closing. Cars get spun out, cars get torn up, but still Dale Jr. is out in front.
You should have heard the roar of the crowd like we did up in the TV booth. It was incredible. Dale Jr. goes into Turn 3 and I commented how slowly it looked like he was going. Well, there was a very good reason for that. He was out of fuel too.
Kevin Harvick comes out of nowhere, passes Dale Jr. coming off Turn 4 and wins the race. You see why Kevin is nicknamed "The Closer?" In his three wins this year, I don't think he's lead a dozen laps. That's irrelevant, though. As you know, all that matters is you lead the last lap.
It was simply an unbelievable finish. It truly was another of those "Have you ever? No, I've never!" kind of moments. Sunday night was another example of what a great year we are enjoying. It's so unpredictable. You just don't know what's going to happen next or how it is going to end.
So now we head to Kansas. This is the first time FOX has ever covered a Kansas race. This is the first time Kansas has ever had two races in one year. It's pretty exciting. At the same time, it's pretty sad, too, because after this Sunday, the NASCAR on FOX portion of the year will be completed.
In the 11 years the NASCAR on FOX team has been together, I simply don't remember our portion flying by so quickly. That's a credit to our sport and the type of racing these drivers are giving us week after week.
There is still a lot to do at the track. I will move over and work some races for SPEED. I am looking forward to that because there are a lot of storylines I want to continue to follow as the year progresses.
To me, Sunday night with the running of the Coca Cola 600 was a classic representation of what our NASCAR Sprint Cup season has been all about this year. We had excitement, we had drama, we had heartache — go ask Dale Jr. — and once again, we had a surprise winner in Kevin Harvick.
Have you ever? No, I've never.
---
---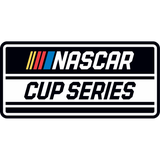 Get more from NASCAR Cup Series
Follow your favorites to get information about games, news and more
---