NASCAR Cup Series
NASCAR Cup Series
Harvick finds fun in appearances
Published
Jun. 13, 2012 1:00 a.m. ET

Cruising south aboard his private airplane some 30,000 feet up in a clear blue sky, NASCAR driver Kevin Harvick tweeted a simple tease to his followers Tuesday: "Headed to Tampa/St. Pete for something. . . . ''
Meanwhile, far below at Tampa's MacDill Air Force Base, home of the US military's Central Command Operations, airmen were preparing a KC 135 midair refueler for Harvick to tour. A couple dozen military families were planning their day around Harvick's afternoon stop at a small bar-and-grill on base for autographs and a brief, but candid, question-and-answer time.
From there, the driver of the No. 29 Budweiser Chevrolet headed across Tampa Bay to throw out the first pitch at the Tampa Bay Rays' game against the New York Mets — all part of a promotional tour for Daytona International Speedway in advance of the Coke Zero 400 on July 7.
That's all in a day's work for NASCAR drivers, who are often busier away from the track than when they are suited up for a race weekend.
"It may seem like it, but this isn't a day off,'' the newly beardless Harvick said, breaking into a huge grin, "but I do consider this the fun part of my job. At least we get to do cool things.
"I like sporting events in general, whether it's baseball or hockey or football. I like meeting different people and doing different things. So to be able to go to the Air Force base, then come to the game – there's really nothing better than to come to a baseball park, eat a hot dog. It's relaxing.''
A giant marquee just across the street from the wartime operations center welcomed Harvick to the base and there was a crowded and enthusiastic reception for him during the question-and-answer period. Chief Petty Officer William Curley gave him a "challenge coin" challenging Harvick to win the championship.
Thirteen-year old Clark Utley got his NASCAR video game autographed.
"He's my dad's favorite driver, so it's pretty cool to meet him,'' Utley said, staring at his prized keepsake.
"A lot of us follow the sport, and it's really cool to get to interact with people like this,'' said Senior Airman Christopher Cannon, who just got back from a deployment and had been assigned to show Harvick around the aircraft. "We have such a unique job, and they have great questions, a great mechanical understanding since so many of them fly planes or own aircraft.''
Amid the "good lucks" and "Can I get a picture?," Harvick's beard was a popular topic of discussion.
"I just got tired of itching it,'' Harvick said of shaving it this week. " I put in my four weeks for the Bud Grow One program. It always surprises me what people react to, but I didn't know the beard would actually be something they talk about.
"Last week I got called Jimmie (Johnson) more times than I wanted to, so I went home with a big urge to shave it off.''
After a standing ovation, it was off to Tropicana Field in St. Petersburg, where the Tampa Bay Rays players were as eager to meet Harvick as he was to hang out with them. He spent almost a half hour in the clubhouse before the game signing baseballs for players and talking cars.
Harvick is one of a relatively small percentage of NASCAR drivers who follows other sports intently. Watch his Twitter feed and you'll see him cheering on his friend Jeff Carter with the NHL's Stanley Cup-winning Los Angeles Kings or UFC fighters Donald "Cowboy" Cerrone and Brock Lesnar.
New York Yankees manager Joe Girardi texts him frequently, and Harvick tries to catch games as he travels around the country for NASCAR races.
A former shortstop in junior high school, Harvick has thrown the first pitch at a couple of Yankees games. He said he didn't practice for the task Tuesday, jokingly asking, "Should I have?'' after confiding that every Tampa Bay player he met "told me not to bounce it.''
Rays' star pitcher David Price offered a few tips to Harvick, who asked if "the mph was going to show up on the scoreboard."
In the end, Harvick's pitch was strong and respectable even if — unlike nearly half the field in the race Sunday at Pocono — it was never in danger of a pit-road speeding violation.
After watching the beginning of the game, Harvick headed back home to North Carolina, where his wife, DeLana, is expected to deliver their first child, a son, next month.
As he walked through the stadium, fans stopped him for photographs and wished him good luck. He was the perfect NASCAR ambassador and clearly, in a great place.
Wherever that may be on any given day. This year, that has changed slightly as he is no longer a team owner in the Nationwide and Camping World Truck series after selling off Kevin Harvick Inc. in the offseason.
"It's been the greatest transition year — if that's what we're calling it — I've had in a long time,'' Harvick said.
"I have no idea why we had those race teams after going through the first part of this year and not having race teams. Every time I see Richard, I wanna strangle him a little bit for letting me have those race teams because it's been so relaxing and I've been able to be a larger part of RCR.
"I think at the beginning of the year, we had some struggles but got through them with better communication. I like where we are as a team. It's just a matter of getting all those weekends to come together.''
---
---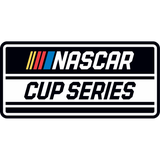 Get more from NASCAR Cup Series
Follow your favorites to get information about games, news and more
---