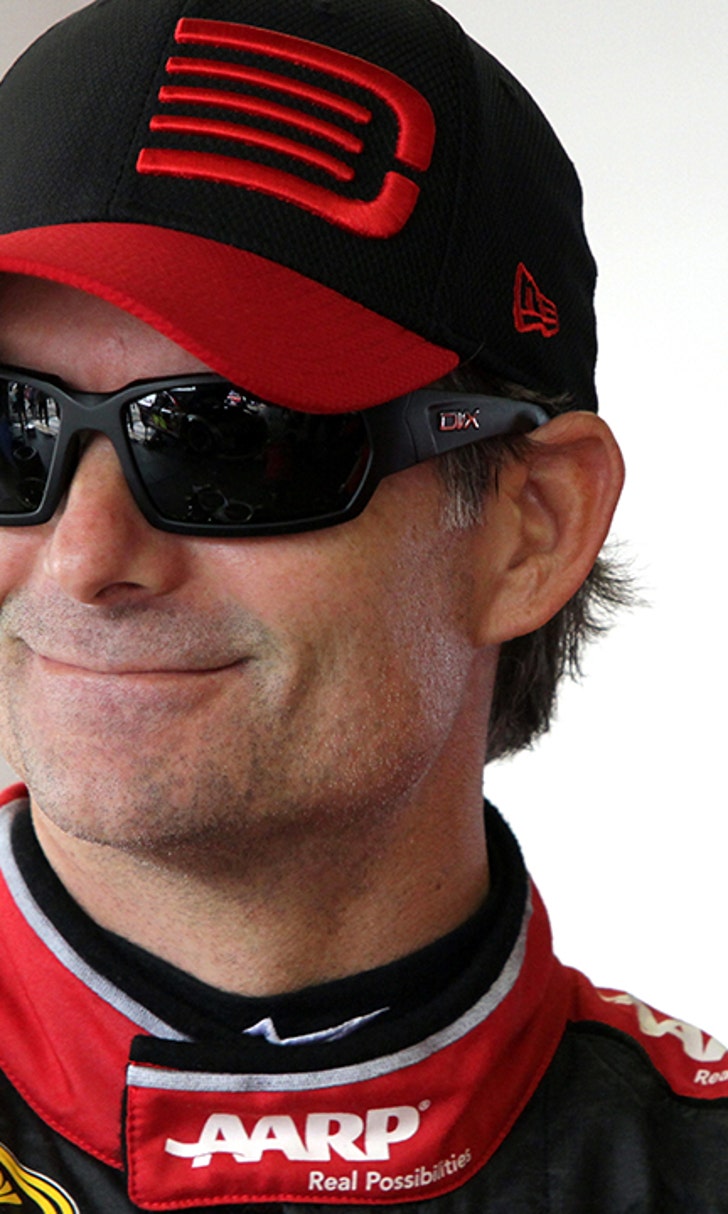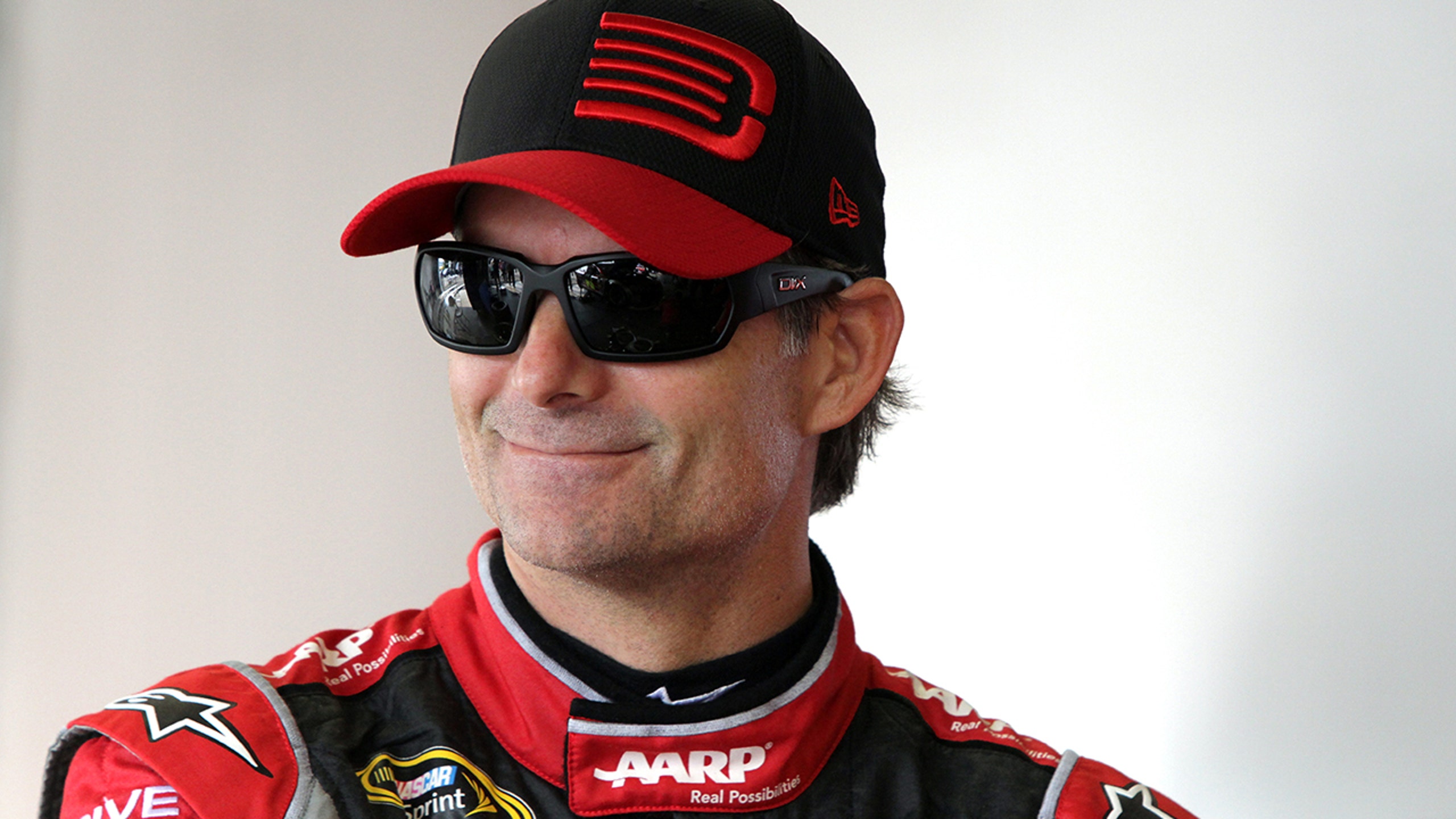 Happy days: Life is good for Gordon, on track and at White House
BY Tom Jensen • August 8, 2014
GORDON STOKED -- Jeff Gordon is in a good place right now. The four-time NASCAR Sprint Cup Series champion visited the White House earlier this week, where he danced on the floor with wife Ingrid and the First Family. "It was great to see the President and Mrs. Obama for a short period of time," said Gordon. "We even danced next to them on the dance floor, which was probably one of the coolest things I think Ingrid and I have ever had the opportunity to do at the White House. That was pretty neat. It was really special."
Gordon has performed extensive humanitarian work in Rwanda, one of the reasons he got the White House invite. "I got an opportunity to shake hands and meet the president of Rwanda, President Kagame," said Gordon. "That was a first for me and it was important. What an incredible event just to be a part of. Ingrid and I felt very fortunate to be there."
Things on the track aren't so shabby, either, with Gordon leading the Sprint Cup standings by 17 points over teammate Dale Earnhardt Jr. and having two victories to his credit.
"We are having a phenomenal year as a team," said Gordon. "We have great cars, a great team and the confidence among all of us is high. When I look at tracks over the last couple of years that have probably been our worst I really think of Watkins Glen. Even though we have had great success here in the past I can't say that we have recently. As good as our cars are and our team is and my confidence in everything it's good to see that transferring over to this track, not just the other ones."
Gordon was 16th in the final Happy Hour round of practice for Sunday's Cheez-It 355 at The Glen.
HAPPY TIME, PEOPLE -- It was an unusual schedule for the NASCAR Sprint Cup Series Friday, with nearly three hours of practice in two rounds at Watkins Glen International, but no qualifying. Time trials will be tomorrow, which is the only time the Sprint Cup teams will be on track prior to Sunday's Cheez-It at the Glenn 355 Cup race.
In the final Happy Hour practice session, it was AJ Allmendinger on top of the speed charts with a best lap of 128.688 miles per hour in his No. 47 JTG Daugherty Chevrolet. Second-fastest was two-time Watkins Glen winner Marcos Ambrose at 128.682 mph. Kyle Busch, another two-time Glen victor, Dale Earnhardt Jr. and Aric Almirola completed the top five.
During the opening session, Kevin Harvick was fastest, with a lap of 128.474 miles per hour in his No. 4 Stewart-Haas Racing Chevrolet. Second on the speed charts was the No. 48 Hendrick Motorsports Chevy of six-time Cup Jimmie Johnson, followed by Brad Keselowski, 126.560 mph in the first of the two Team Penske Fords. Allmendinger and Ambrose rounded out the top five.
FIX 'ER UP -- During Friday's first of two NASCAR Sprint Cup Series practice sessions at Watkins Glen International, Danica Patrick missed a shift in her No. 10 Stewart-Haas Racing Chevrolet and damaged her engine, necessitating a swap to a backup powerplant.
Things went from bad to worse in the final two minutes of Happy Hour, when Patrick had a left-front tire go down and she stuffed her car into the tire barrier in Turn 5. She'll go to a backup car for qualifying and the race. Per NASCAR rules, Patrick will start Sunday's Cheez-It 355 at the Glen from the back of the field.
Also during Friday's two practices, Patrick's boss and teammate, Tony Stewart, had a transmission change in his car, as did Kasey Kahne of Hendrick Motorsports. But unlike at oval tracks, teams aren't sent to the back of the field for transmission changes on the two road courses.
Early on in Happy Hour, Jamie McMurray's Chevrolet lost its power-steering pump, necessitating some time in the garage for the unit to be replaced. And halfway through that session, McMurray's teammate Kyle Larson had a similar problem.
GANASSI FETED -- NASCAR team owner Chip Ganassi was the guest of honor Thursday night at the Corning (N.Y.) Museum of Glass, where he received the inaugural Cameron R. Argetsinger Award for outstanding contributions to motorsports at the International Motor Racing Research Center Award Dinner presented by NASCAR, International Speedway Corp. and Watkins Glen International.
"Very few have achieved what he has," NASCAR President Mike Helton said of Ganassi, who has 17 championships and 150 race wins, including five each at the Indianapolis 500 and the Rolex 24 Hour At Daytona. In 2010, Ganassi became the only team owner to win the Daytona 500, the Indy 500 and the Brickyard 400 in the same season.
VIDEO: Danica Patrick wrecks in the final minutes of practice at Watkins Glen
---
---