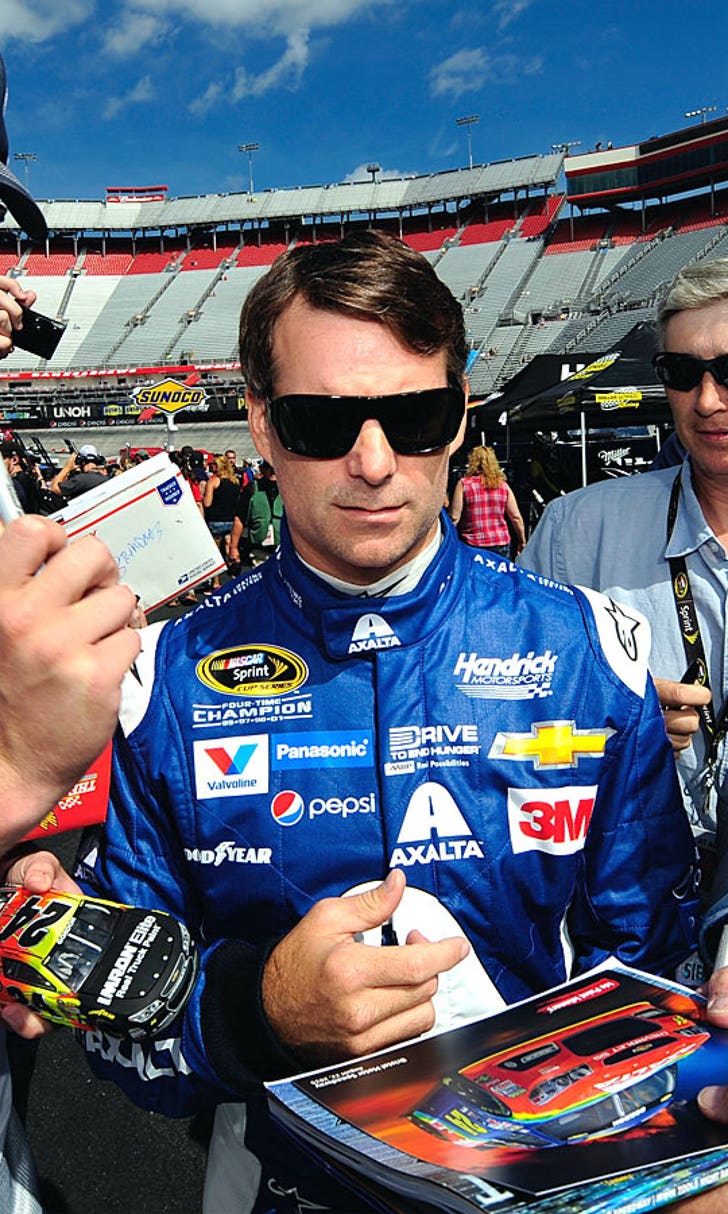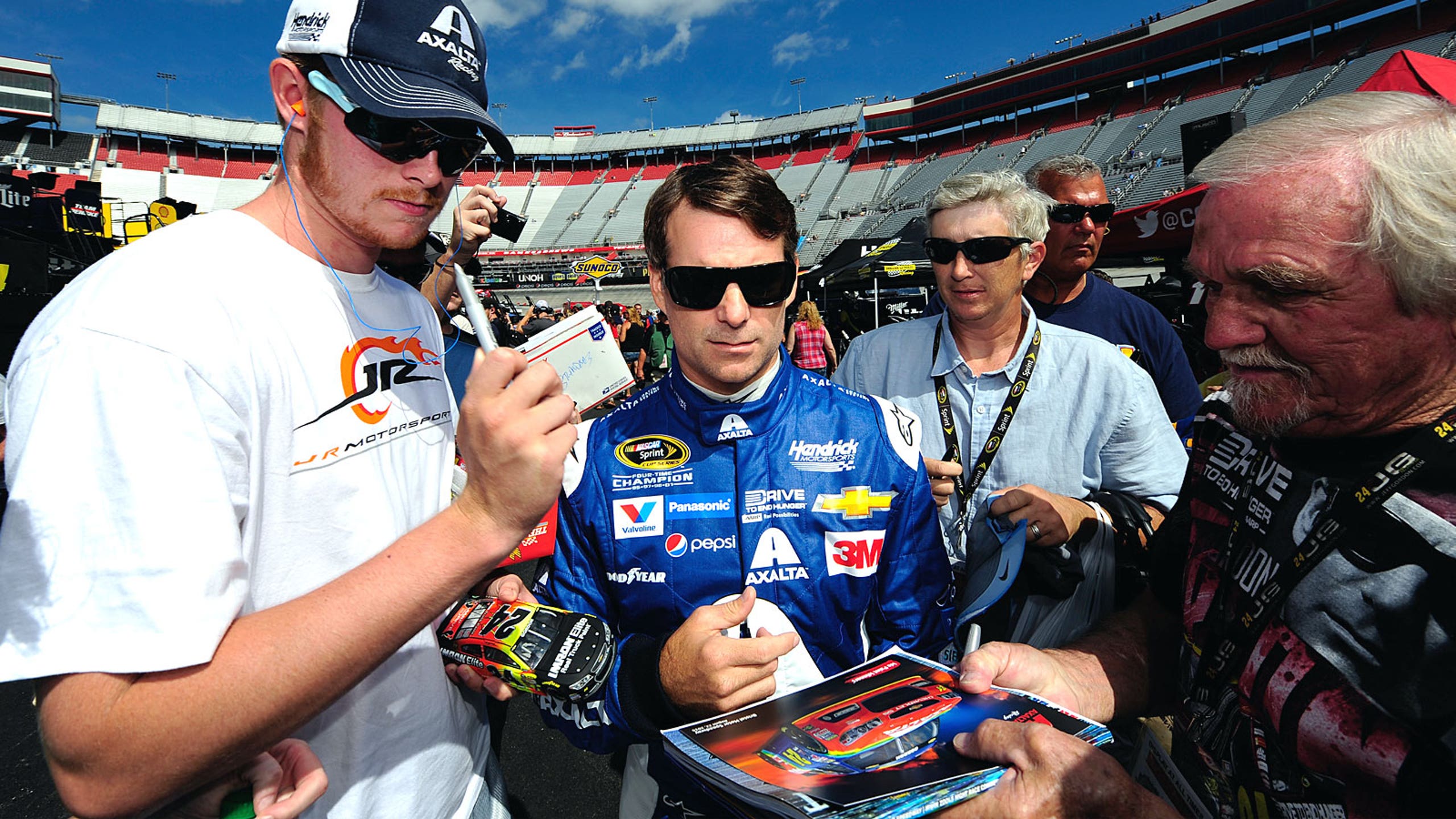 Gordon explains difference between needing a win, wanting a win
BY foxsports • August 21, 2015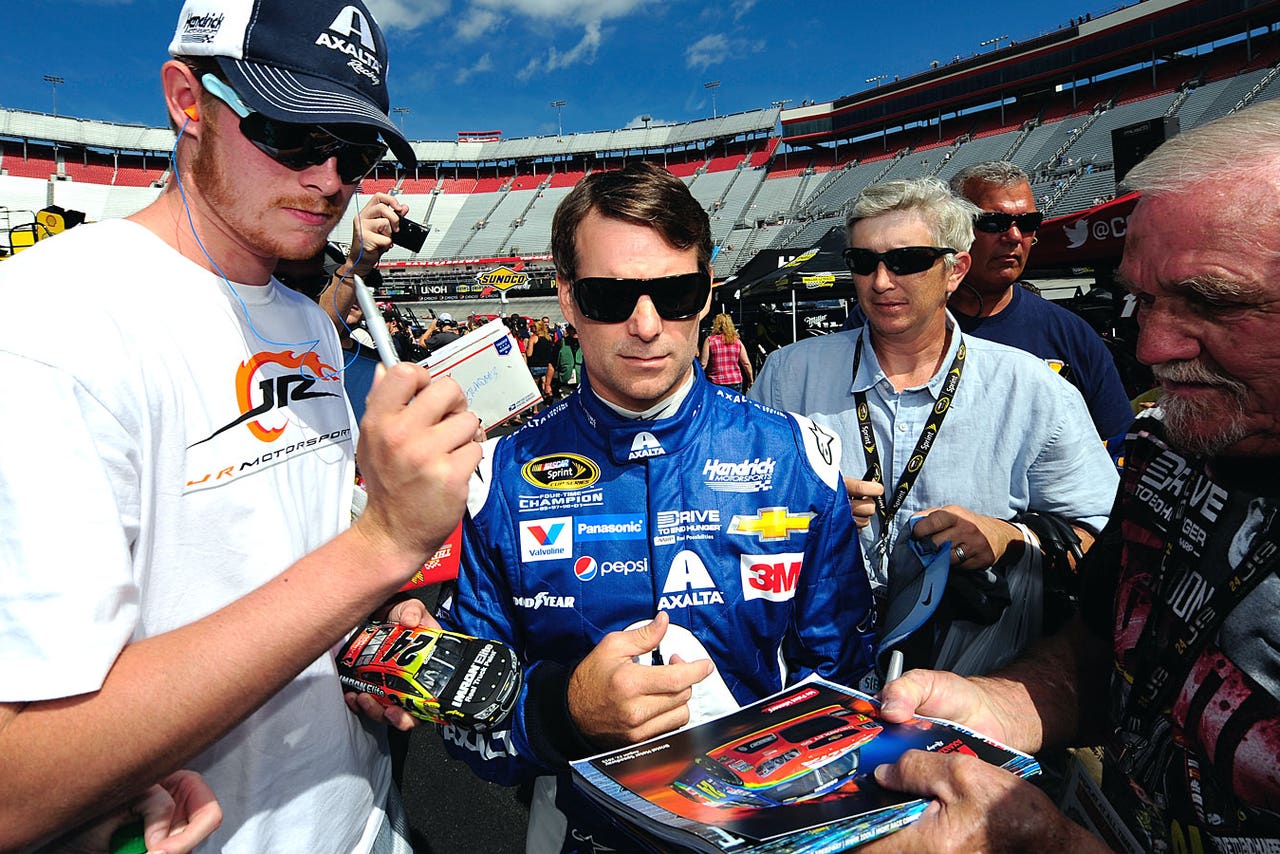 With just 13 races left in his last full NASCAR Sprint Cup season, veteran Jeff Gordon is still hunting for his first win of 2015. However, the driver of the No. 24 Hendrick Motorsports Chevrolet is not putting anymore pressure on himself than that which is inevitable.
"We don't need a win," Gordon, who is in position to make the Chase for the Sprint Cup based on his position in the standings, said prior to qualifying on Friday at Bristol Motor Speedway. "A win would be nice and a win would certainly make things easier over these next couple of weeks, but when you say 'need' a win, I've won 92 times. I don't need a win. I want to win. That's all."
Gordon's final season on the Sprint Cup circuit has not gone according to plan, and a lot of the reason has been beyond the team's control.
The five-time Brickyard 400 winner was caught up in an early-race incident at Indianapolis Motor Speedway late last month, finishing 42nd. He responded the following week by finishing third at Pocono Raceway, but was back at the bottom of the finishing order at Watkins Glen International the next weekend. A busted brake line on the road course brought the No. 24 Chevrolet to pit road for repairs, costing Gordon multiple laps and leading to a 41st-place finish. Gordon also finished outside the top 10 at Michigan International Speedway last weekend, ending the day 17th.
Gordon noted on Friday that his team has been lacking speed as of late, while other organizations -- particularly Joe Gibbs Racing -- have excelled. Through the first 23 races of the season, Gordon has just three top fives and 12 top 10s, and is sitting 15th in the Chase standings with just three races left before the 16-driver playoff field is set.
"We know that we're behind," he said. "I think we're behind as an organization and behind as the No. 24 team. I think if we can run to our potential or even what I think we are capable of right now, I think that we make the Chase. What happens once when we get in the Chase? Who knows? When you get a reset there are some tracks that are very good for us in the Chase.
"Does that put us in championship contender mode? I don't know. We've got a lot of work to do to do that. We're missing some speed and we're working hard to try and find it. It's very competitive out there and some other organizations have gotten ahead of us. You don't just find that overnight. It's certainly not from a lack of effort."
Gordon is not putting anymore pressure on himself to find Victory Lane just because it is his last full season behind the wheel. Instead, he believes the pressure is always there because he drives for Hendrick Motorsports, one of the best organizations in the sport.
"I'm not going to let that ruin this year for me or add any extra pressure than there already is," he said. "We're already doing everything we possibly can to be the best we can be, to communicate, work together and come out of this thing knowing we gave it everything we've got."
---
---