NASCAR Cup Series
NASCAR Cup Series
Gen 6 cars level playing field
Published
Jan. 11, 2013 12:00 a.m. ET

Brandon Davis said if he had a crystal ball, he could not have predicted a better time to enter the NASCAR arena.
With the introduction of the Generation 6 car and the elimination of the top 35 rule for qualifying, the new owner of Swan Racing acknowledged his timing couldn't be better.
"The teams with more funding will ultimately get faster than everyone else, but in the beginning it will really equalize things," said Davis, who purchased Inception Motorsports last August.
"On top of all that, the top 35 is gone. So now there's no top 35 and we can go to the race track and qualify against the entire field instead of six cars — before it was seven. Now, we can qualify, and we have as good a shot as anyone else to make the race.
"It's a very big deal for us and we're excited about it. A lot of pressure that would have been there a year ago is not there anymore."
For Davis and other single-car owners and smaller operations in the Sprint Cup garage, NASCAR's new Gen 6 car could be the great equalizer.
Swan Racing is just one of the operations to find itself in a very attractive position for several reasons. Since NASCAR initiated a new testing policy, every organization has four tests for the year, whether it's a juggernaut such as Hendrick Motorsports with four cars or Swan Racing with one team.
Although drivers from championship-contending teams cannot drive for other organizations during testing, those teams still can benefit from the additional data.
NASCAR Vice President of Competition Robin Pemberton said the sanctioning body has no plans to change the testing rules that allow single-car teams that could use their testing data as a bargaining chip to strengthen technical alliances with NASCAR's larger organizations. Regardless, testing will even the Sprint Cup playing field.
"There's one side of that that helps a team that's a little bit smaller," Pemberton said. "If that's a benefit, then that's a good benefit. That benefits the whole garage area. Not everybody can afford to do something. If they can get taken care of in exchange, that's good.
"The testing policy, we feel, is going to be a good one. What we've done in the past with tests where everybody goes, not everybody needs to go to the places we were going to. So this new policy gives an organization the ability to go and improve where they need to improve.
If you're the best team there, you're not going to go test. So you'll just be kind of stagnant with your normal improvements. If you're a bad team, you'll improve and compete better. And we know that the test policy is the one that's reviewed more often than not and there's a lot of things that go into it – competition, cost. It will be a good one."
As teams scramble to build the new Gen 6 car, each organization is allocated one deck lid at a time. Swan Racing already has assembled five of the 2013 cars, while even the NASCAR Cup powerhouses — including five-time champion Jimmie Johnson —- might have one or two per team. That's the reason the No. 48 team elected not to draft on Friday.
"For us, it makes no sense to go out there and draft because you aren't going to learn anything," Johnson said. "You're just taking a chance of ruining your best race car. Generally speaking, we just don't have any cars. This is our only speedway car for the 48 car. We want to have that as a backup when we come back. We still need to go home and build our Shootout car; I'm sorry, our 500 car. We just don't have the inventory.
"I know Greg (Biffle) was saying something as I walked in, I mean we have four deck lids for our cars that are legal and they are on the four Hendrick cars that are here now. We're playing a big game of catch up right now."
Richard Childress echoed a similar sentiment.
"We haven't gotten enough parts and pieces yet," Childress said. "We haven't gotten all of the final stuff either. Maybe we'll get more next week."
For Swan Racing, flush with five Gen 6 cars, it also enabled the team to offer an alliance with Michael Waltrip Racing, whose owner will drive the No. 30 Toyota in the 2013 Daytona 500. Swan Racing driver David Stremme has graciously stepped aside for Daytona so Waltrip can compete.
As a new organization, the type of exposure Waltrip can offer is invaluable. It also opened the door for Swan Racing to have a relationship with Toyota Racing Development, which will provide the team with engines for Speedweeks and could help the new team in the future.
"With the new 'Gen 6' cars that everybody is working so frantically to prepare and get ready for Daytona," Waltrip said, "I just didn't feel that it was smart for me to tax our [MWR] guys with trying to prepare a fourth car. So, David's [Stremme's] team is looking for traction and wants to let people know they're here to race and they're going to be contenders and they've got a really, really solid crew and team lineup.
"It's a Toyota — obviously it has to be a Toyota for me to even consider racing it. It does a couple things — for me, it gets me in the race. It accomplishes me getting to be a part of the race, but it helps Toyota if Michael Waltrip Racing and our team can partner with Swan Racing and help them with their Toyota program as they get ready to race in 2013.
"It was really a perfect match — a perfect marriage for us to partner together because there wasn't going to be a fourth MWR car."
YOU WON'T BE TESTED ON THIS LATER
NASCAR met with Sprint Cup drivers and crew chiefs on Friday morning to discuss safety initiatives for 2013. Officials brought competitors up to speed on the new windshields and window nets during the meeting, which lasted approximately 45 minutes.
NASCAR plans to hold a similar meeting with Nationwide and Camping World Truck Series competitors on Feb. 20.
NUMBERS GAME
67 — Laps run by Jimmie Johnson on Friday, most of any competitor.
18 — The most cars in a single drafting pack during the Daytona test.
199.650 — Fastest lap of the two-day testing session, set by Trevor Bayne while drafting in a 14-car pack.
SAY WHAT?
When FOXSports.com asked Matt Kenseth if he's learned anything new about his teammates Denny Hamlin and Kyle Busch since moving to Joe Gibbs Racing he replied, "Nah. We haven't been on a date or anything yet with either one of them, so I haven't really learned anything on a personal level. … I have been on a couple of dates with [crew chief Jason [Ratcliff], but we both brought our wives."
---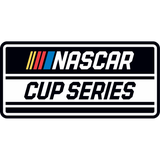 Get more from NASCAR Cup Series
Follow your favorites to get information about games, news and more
---