NASCAR Cup Series
NASCAR Cup Series
Female drivers know value of gym time
Published
Jun. 8, 2012 1:00 a.m. ET

Women in the male-dominated sport of stock car racing need every advantage they can get when hustling 3,400-pound machines around a NASCAR track for hundreds of miles.
To get there, they are not only logging hours in the car but also in the workout room. What are the secrets to their success?
Danica Patrick learned the workout lesson early in the open-wheel ranks, where the cars were much lighter but the competition every bit as fierce. Now that she's in NASCAR, Patrick says, keeping her body in top shape is critical to her success. And other female drivers are following in her path.
"I do a lot of strength training," said Patrick, who is 11th in the Nationwide Series standings this season. "I work with a trainer and he sends me programs every four to five weeks — and provided, of course, that I follow them and stay on the four- to five-week plan that we're on each time because the most important part is performing in the car. So if I ever feel like my lifting program interferes with my strength and my endurance inside of the car, then I don't do it, because that's the only thing I'm weight training for is for the car.
"And, mind you, I feel like weight training is very beneficial for your physique. There's nothing like reshaping your body with weights. But I definitely do. I lift three days a week. I do two days of upper (body) and one day of lower (body exercises).
"The program changes throughout the year. I take a month off at the end of the year to recover so I don't sort of get overused to injuries. So we obviously just start out a little bit slower, sort of more reps and less sets when we start back. But as the year goes on, we drop the reps a little bit and just work on peak strength so what I do in the car is easy."
For Patrick, the program changes mirrored moves in her career. Two years ago, Patrick increased her workload considerably by adding a limited number of Nationwide Series schedule to her full plate of IndyCar races. In 2010, Patrick ran 13 Nationwide races, one ARCA event and 17 IndyCar races. The following season, she competed in a combination of 29 open-wheel and stock car races.
This year, Patrick, 30, turned her full attention to NASCAR. She's running 33 races while competing for the Nationwide Series championship and added 10 Sprint Cup events as she prepares to make the move to NASCAR's top series.
Patrick's crew chief, Tony Eury Jr., is a second-generation racer who has been around the sport his entire life. Both he and his father, Tony Sr., worked for seven-time champion Dale Earnhardt and now co-own JR Motorsports along with their former driver, Dale Earnhardt Jr. Over the last 30 years, Eury has witnessed many competitive drivers, but he doesn't feel that, from a physical standpoint, male drivers have the upper hand when it comes to racing because the mind games are equally as important.
"I think it has to do with the individual, their expectations they have for themselves and how bad do they want it," Eury said. "They know what kind of conditioning — and it's more mental in this game than it is physical. The physical aspect is there, but it's about being mentally prepared, not getting tired mentally in a 500-mile race because you have to do the same thing over and over again and be precise. I've always said, 'The best race car drivers are the smart race car drivers.' "
Still, Patrick's continued effort to maintain her body-is-a-temple philosophy amazes Eury. The only other driver he has worked with who has shared a similar routine is NASCAR's five-time Cup champion, Jimmie Johnson.
"She works out," Eury said of Patrick. "She eats very, very healthy. She's almost like a perfect athlete. From that standpoint, I've never had to worry about her ever since I met her. I've never had to worry about her falling out of the seat. We just have to keep her cool like we would any other driver, but for the most part, she's in great shape.
"The only other driver that I've been around that is conditioned to the same degree is Jimmie Johnson. He's pretty impressive when it comes to knowing what to eat and the workout routine that he does. It's inspiring when you can be around people like that who take care of themselves and really want it."
Nationwide Series newcomer Johanna Long is taking a page from Patrick's book when it comes to preparing for races. Long, 20, who competed in the Camping World Truck Series for two seasons before graduating to a limited Nationwide schedule for ML Motorsports this year, works on cardio and strength conditioning three days a week with trainer Diane DeNicola. When she's not racing, Long also attends cardio classes.
"I've been working with different trainers for three years but just recently started working with Diane about two weeks ago and love it," Long said. "She trains other drivers, so she already knows exactly what we need in order to perform to the best of our abilities on the track. Because it's a high-intensity endurance sport, she prepares us just for that."
In eight starts this season, Long has been running at the finish of every race with the exception of Talladega, where her car overheated. Her best finish was 19th at Las Vegas in March.
DeNicola works with drivers out of Gold's Gym in Mooresville, NC — in close proximity to many of the NASCAR race shops. When training racers, DeNicola says the individual program doesn't matter whether the driver is male or female because "they're all athletes as far as I'm concerned."
"I train them mainly for endurance and strength," DeNicola said. "With the nature of the sport, it also requires core strength and upper body strength. I don't train her much differently than the male drivers that I have. I just try to keep her muscles a little smaller than the boys'.
"My objective for Johanna is to increase her performance by increasing her strength and increasing her endurance. So that, when she's in that race car and it's hot and it's hour No. 2, she's not going to get tired because her body is working efficiently because I've pushed her in the gym so much that her body is used to being taxed that way."
For Long, starting good health practices early will help her as the competition increases with each new level. In the short time DeNicola has worked with the young driver, she already has seen Long's potential. But she also agrees with Eury that the mental game is equally important to an athlete's long-term success.
"I believe that, when your body is working efficiently — when your body reacts and your body is not being taxed so much because it is working efficiently — that will allow her to focus more," DeNicola said. "When you're not tired, you can focus. If she's sitting in that race car for an hour and it's real hot, you'd be more apt to lose focus if you're working to keep that car on the road.
"Like any other athlete, if you're working efficiently, and your heart is working efficiently, and your oxygen is working more efficiently — your cardiovascular system, your muscles — then you are going to be more focused. You will not get tired, and you should be able to react a lot faster, strength-wise and focus-wise. Johanna is so awesome. I have high hopes for her."
---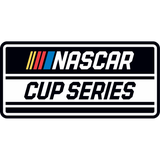 Get more from NASCAR Cup Series
Follow your favorites to get information about games, news and more
---