NASCAR Cup Series
NASCAR Cup Series
Fans praise Fox for using split screen at Dover
Published
May. 16, 2011 11:16 p.m. ET

Fox won praise from NASCAR fans for using a split screen during its final commercial break of Sunday's race at Dover.
It's the first time the network has done that during a NASCAR broadcast, although TNT does it during its broadcast of the July race at Daytona.
''At this point, the fan feedback we've seen via social media has been very positive,'' Fox spokesman Lou D'Ermilio said.
D'Ermilio said the idea to use a split screen was discussed last week, but became doable only when advertisers Sprint, FedEx and Pizza Hut agreed to share their screen time with race coverage. Sprint is the title sponsor of NASCAR's top series, and FedEx was the title sponsor of Sunday's race.
''The idea resurfaced earlier this week and after some discussion it was decided we would experiment with it if we could get enough advertisers to go along with it,'' he said. ''Three ardent NASCAR on Fox supporters, Sprint, Pizza Hut and FedEx, all agreed to work with us with the spots they planned to run in the race's final break.''
Tim Considine, director of sports marketing for Sprint, said the sponsor will see how Fox wants to proceed.
''We were glad we could support this test. We've heard that fans have reacted positively, which is great,'' Considine said. ''We'll be interested to hear from our partners at Fox as to the results of the test.''
Fox will discuss using a split screen again with advertisers, but the network has only two races remaining on its portion of the NASCAR schedule. TNT takes over for six races next month, and ESPN/ABC picks up the remainder of the schedule in July.
NASCAR fans have clamored for years for split-screen coverage during commercial breaks, to no avail. ESPN was the first network to use split screens, doing so at IndyCar broadcasts in 2005.
ESPN has not done it in NASCAR, though. Rich Feinberg, vice president of motorsports, said in February discussions were ongoing with NASCAR about split screens.
''Currently, we are not allowed to do side-by-side per our rights agreement with NASCAR,'' he said before the Daytona 500. ''But I know that in our partnership we have discussions with them about that and overall we understand the frustration.''
NASCAR said in a statement Monday that it will continue to evaluate the split screen option with its television partners, but received positive feedback from Fox's use of the feature.
''NASCAR has always encouraged its media partners to explore new and exciting ways of delivering our product to the fans,'' the statement said. ''Fox, Turner and ESPN have all tested and implemented various commercial format presentations over the years and based on the very early feedback through social media on Sunday, the fans really liked what they saw late in the Fox broadcast from Dover.
''We will continue to evaluate this option with all of our partners with the goal of finding the ultimate viewing experience.''
---
---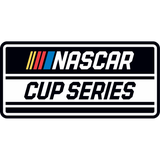 Get more from NASCAR Cup Series
Follow your favorites to get information about games, news and more
---