NASCAR Cup Series
NASCAR Cup Series
Environmental efforts have impact
Published
Apr. 20, 2011 1:00 a.m. ET

It's known as a racing series with cars capable of speeds approaching 200 miles per hour and fuel mileage measured in single digits — low single digits.
For decades now, NASCAR has been saddled with a perception that it consumes an excessive amount of gasoline to conduct its races. Race officials even shortened races during the oil embargo years of the late 1970s as a gesture of good will. The reality, however, is that the ratio of gas used by NASCAR — by all three national series in practice, qualifying and racing combined — compared to usage by the American public is shockingly low: NASCAR uses as much gasoline in one year on the racetrack as American drivers consume in less than three seconds.
Kind of puts a whole new spin on NASCAR and the environment, doesn't it?
They are not the most natural of bedfellows, NASCAR and the environment. After all, racing fossil-fueled race cars for four hours at high speeds doesn't make your neighborhood-friendly environmentalist feel all warm and fuzzy.
For years, environmentalists have given NASCAR racing a black eye, accusing the sport of being a major contributor to both global warming (via the tons of greenhouse gases produced by both race cars and fan vehicles going to and from the racetrack) and filling landfills with excessive amounts of garbage. Someone had to be blamed for all those empty beer cans and hot dog wrappers.
NASCAR was an easy target.
Then, as a growing wave of environmental awareness in America swept aside decades of apathy by the general public, and more large corporations came to the realization that going green was not only good for their image, it was good for their bottom line, NASCAR, too, realized that green meant more than just the color of the flag that signaled the start of its races. The country's second-biggest spectator sport set out to change its image.
At the end of 2008, NASCAR brought in Dr. Mike Lynch, an expert with more than 20 years experience in strategic business planning as well as breakthrough environmental and health technologies to lead NASCAR's environmental initiative, NASCAR Green.
Reporting directly to NASCAR chairman Brian France, his mandate was to change both the way NASCAR conducted its business on an environmental level and the way in which it was perceived in doing so.
He has radically changed stock cars' environmental footprint.
"What NASCAR was trying to do by putting NASCAR Green in place is to respond in a meaningful and substantive way," said Lynch, the managing director of green innovations. "Because of the nature of NASCAR being a demonstration platform and basically a microenvironment, it's an ideal place where you can bring things in to show how well they work, not only with green technologies but a range of other technologies in the sport."
NASCAR poses a unique environmental challenge in that it presents two primary sources of environmental impact: the cars and the tracks. The framework established to implement change targeted three major issues: waste, emissions, and power usage and generation.
Waste
What began two years ago as a joint-venture pilot program with Coca-Cola to recycle waste at racetracks has grown into one of the largest recycling program in sports, with Miller Coors joining in 2010.
In 2009, the first year of the program, NASCAR recycled approximately 2.5 million beverage containers and more than 80 tons of material. Preliminary 2010 figures show those numbers more than doubling to more than 5.5 million beverage containers and 200 tons of material processed.
"We treated '09 as a pilot year and as a general approach, we're walking before we run," said Lynch. "We want to make sure these programs are real and they work and that they're sustainable over the long term. We're doing a better job of getting the word out from a fan education standpoint which led to a lot more material being collected at the venue (in 2010)."
For waste materials, NASCAR has developed through corporate and community partnerships processes for more cleanly and efficiently collecting and disposing the three primary sources of waste:
• Clean cardboard used in packing food and other products for sale.
• The waste produced at track campgrounds — the track hosting any given NASCAR race is the nation's largest campground on that weekend — is disposed of through curbside recycling service.
• Inside the garage, more than 185,000 gallons of automotive fluids are collected and refined each year. Used tires and batteries are also collected and recycled.
Emissions
Since announcing the switch to Sunoco Green E15 racing fuel last fall, NASCAR has received plenty of praise and criticism. And while it's easy to dismiss the switch to a 15-percent ethanol fuel as nothing but a marketing gimmick, the ethanol debate is one that will continue. The bottom line is that NASCAR has switched to a fuel that is in part a renewable energy source, according to the Environmental Protection Agency. And that's a good thing no matter how you look at it.
"That category ethanol has 20 percent lower greenhouse gases than unleaded gasoline," said Lynch. "It allows us to demonstrate in race cars that you can have a lower emission ethanol blend with extra horsepower with no expected mileage impact which is an ideal demonstration for an ethanol blend."
"The emissions of the racing itself are just a tiny fraction of the environmental impact from an emissions standpoint, but we understand the huge symbolism of it as well," said Lynch, underlying NASCAR's desire to guide perception closer to reality.
Nonetheless, to offset the carbon emissions produced by its race cars, in June 2009 NASCAR unveiled the NASCAR Green Clean Air Program at Michigan International Speedway. This program plants 10 trees in the ground for every green flag that drops, meaning an average of more than 100 trees are planted at the track and surrounding community at each race.
Each tree is expected to collect more than a ton of carbon dioxide in its lifetime, essentially neutralizing the carbon footprint of each Sprint Cup car during a 500-mile race. The program is in place at 11 venues and is expected to widely expand this season.
Additionally, NASCAR has implemented a program managing the running of diesel engines in the track infield by NASCAR vehicles as well as teams and vendors. That's resulted in lowering the diesel-engine run rate by 75 percent during a race weekend.
Power
Most Americans likely believe that vehicle emissions is the biggest culprit in their environmental footprint, followed perhaps by trash and then a variety of answers.
However, according to U.S. Department of Energy data, the biggest part of our environmental impact comes from electricity — a subject NASCAR takes quite seriously.
NASCAR's television compound at each track is the largest in professional sports and it's in use 38 weeks a year. While that requires a lot of electricity, Lynch says it also offers a myriad of opportunities.
"We've implemented some power-management processes that have actually taken down the power consumption of the TV compound by more than 30 percent," he said. "The compound will be the target of additional changes in 2011."
NASCAR's tracks have also played a major role in the reduction of power consumption. From an environmental standpoint, no single event carried as much significance for NASCAR racing in 2010 as the unveiling of Pocono Raceway's solar farm, a 25-acre facility built adjacent to the track. The $16 million, three megawatt solar power plant is an amazing achievement according to Lynch, who says it is the largest renewable-energy installation at a sports venue in the world.
"They're actually exceeding their energy generation targets," Lynch said. "That's a huge success for Pocono and a demonstration of the value of this platform."
This past November, Infineon Raceway in northern California also announced a smaller but equally substantial solar-powered energy generation project with Panasonic.
In 2009, Michigan International Speedway led the way in renewable energy by building its new suite/media center to run entirely off of solar energy. The track has also been recognized for its aggressive use of tree planting, recycling and its partnership with the Conservation Fund.
Looking ahead
Several other tracks have projects either in planning or development that aim to substantially reduce both their impact on their local environment and their contribution to worldwide greenhouse gases.
All NASCAR corporate offices have initiated an aggressive program aimed at 100 percent recycling and the newest NASCAR office buildings, the 20-story NASCAR Plaza in Charlotte, N.C., and the International Speedway Corp. and NASCAR headquarters buildings in Daytona Beach, Fla., have qualified for Leadership in Energy and Environmental Design (LEED) certification.
LEED certification requires the use of recycled material, eliminating or reducing the amount of waste leaving a job site, re-using existing material, using sustainable green building material, and using materials such as caulk and sealers that present a low environmental impact.
Much more environmental activism is being planned, both by NASCAR and its corporate partners, for 2011 and beyond. Expect to see more hybrid cars pacing races, something we saw in 2010. And when NASCAR switches from carburetors to fuel injection in their engines, the fuel mixture could change to as high as 85-100 percent ethanol.
One of the sport's top teams, Roush Fenway Racing, has been a model of sustainability and aggressive environmental protection with an extensive recycling program both in the race shop and in the corporate office that involves the use of alternative fuels as well as the utilization of LEED certified building design features.
"We have an obligation to the global community to give back," said Roush Fenway Racing owner Jack Roush. "The nature of our business is to use gas and metals but that doesn't mean we should ignore the environment."
NASCAR's efforts to go green haven't gone unnoticed by the nation's leading environmental organizations.
"We applaud NASCAR and their racetrack partners, vendors and suppliers for what they are doing in the field of solar energy generation and their change to a more environmentally sound fuel," said Matt McKenna, president and CEO of Keep America Beautiful, one of the nation's oldest and most respected environmental groups.
He was quick to point out the critical role NASCAR has played in educating the public to the importance of recycling. His organization's research shows that while Americans willingly participate in recycling efforts away from the home, it's taking the experience back home with them that is even more important.
"The opportunity to educate fans at an event and the effect it has on changing their behavior is tremendous," said McKenna. "That's where NASCAR offers a huge advantage."
NASCAR joins the IZOD IndyCar Series and American Le Mans Series, both North American-based, as well as worldwide racing series Formula One, in spearheading the change in attitude toward auto racing's environmental impact.
"It was important to address the trend that a couple of years ago it was a little less obvious but now is quite clear, that sensitivity to our (racing's) impact on the environment and what we do is something that the U.S. public has come to have a lot deeper understanding of," Lynch said.

More often than not, we find that perception is reality. However, as it relates to NASCAR, its partners and the environment, that is clearly not the case.
"It is very counterintuitive," added Lynch. "How can you be green and race cars? It's about perception and the clarity of information. The programs need to be real. We're determined to show you that it can be done."
---
---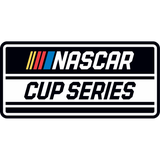 Get more from NASCAR Cup Series
Follow your favorites to get information about games, news and more
---