Edwards is optimistic about Phoenix
BY foxsports • November 11, 2011
Carl Edwards believes that he's in control of his destiny in NASCAR's Chase for the Sprint Cup.
Although Edwards' points lead dwindled to three last week after Tony Stewart won in Texas, the driver of the No. 99 Ford says he has a lot more confidence at Phoenix International Raceway, particularly after two days of practice on the newly reconfigured track.
"I feel that (Stewart has) obviously had flashes of great speed and (has) won four races, and we haven't — but the job that we have done, I am very proud of," Edwards said. "We don't have trophies lined up, but the recoveries we have made and consistency we have shown and the ability to come back from really tough days, I wouldn't have been able to do it a year or two years ago. I am pretty proud of that.
"At the end of the day, we are still leading the points. They have to overtake us and beat us. (Last) Sunday was not what we wanted. We definitely wanted to finish in front of Tony. After I left there and thought about it a little bit, I know what that feels like to win and have the guy you are chasing in points finish second. Jimmie Johnson did that to me in 2008 at Atlanta. Tony, he has to feel the same way and realize that we are going to be tough."
Edwards' demeanor changed dramatically from last weekend when he appeared dejected — almost stunned — after finishing second to Stewart at Texas. Denny Hamlin knows that deer-in-the-headlights look all too well.
Last year, victorious from Texas, Hamlin entered Phoenix — the penultimate race in the 2010 Chase for the Championship — on an emotional high and with a 33-point lead over Jimmie Johnson.
Hamlin qualified 17th for the event but moved into the top five 27 laps into the event. He took the lead for the first time on Lap 66. He then led 190 of 312 laps but was forced to pit late in the race after falling 10 to 12 laps short of fuel.
After finishing 12th, Hamlin lost much of his points lead to Johnson, who conserved fuel and coasted to a fifth-place finish. Despite Hamlin's best attempts "to leave Phoenix in Phoenix," Hamlin departed the land of the sun completely dejected.
While Edwards has topped the standings for the past five weeks, he experienced a similar moment last week at Texas Motor Speedway. Tony Stewart put Edwards on notice prior to the race. Although Edwards expected to be the dominant car in the Lone Star State, he wasn't.
Stewart led 173 of 334 laps and won his fourth race in the Chase. And Edwards witnessed his eight-point lead dwindle to three. But Hamlin still believes Edwards has the advantage in the championship hunt.
"He still has the points lead, so I think he's fine, to be honest with you," Hamlin said. "He'll be fine in these next two. He's only raced as hard as he had to up until last week. It's worked for them so far. I think that (at) Homestead, he's going to be very strong. He'll be one of the guys to beat in Homestead. This is going to be the key as far as those two guys to see who has what.
"I'm kind of leaning in Carl's favor in the sense of that he's performed the best all year long. And Tony is obviously very hot right now, but that's not going to keep going on forever. When Carl feels some pressure, he's going to have to perform a little better, and I think he has the ability to do that. Their cars are fast enough to do that."
Edwards has exhibited speed. His average starting position of 9.6 is considerably higher than Stewart's 18th. But throughout the course of the Chase, Edwards has led just 160 laps in the past eight races, compared with Stewart's 348 circuits at the point. And yes, there are those four wins.
But Edwards still controls the points standings. And although he hasn't won in 31 races, he and crew chief Bob Osborne have a game plan that Edwards intends on "keeping close to the vest."
"I do have a pretty good plan," Edwards said. "I know what we are going to go do, and I feel pretty good about it. ... I believe that if they want to beat us, they are going to have to win a race or two. They are going to have to step it up like they have been.
"You can look at it two ways. We haven't won one race in the Chase and are leading the points. Those guys have won four, and they are still behind us. I think it tells you a lot of things about our team. We feel that, heck, we couldn't be in a better position. The speed we have had in the cars and to still be leading the points over guys that have won races, and Tony has won four, that says a lot about our team. We have to go perform these last two races. This will come down to just a battle. I think it is going to be fun."
WHERE THE LINE IS DRAWN
Jeff Gordon says there's no question where NASCAR's imaginary line exists between what is and what is not acceptable behavior on the racetrack.
Gordon says clearly wrecking a driver on a 1.5-mile track and wrecking a driver under caution absolutely crosses the line when it comes to appropriate conduct by a competitor.
"You just saw, that was the clear line, and there is a clear line," said the four-time champion, referring to the highly publicized Kyle Busch incident last week in Texas. "When you know that you didn't do the right thing, then you know there are consequences. When the caution is out, that's one (line you can't cross). The next one is when you're on a mile-and-a-half racetrack running 190 miles per hour."
While Gordon understood why NASCAR didn't deliver a harsher penalty to Jeff Burton, who dumped the No. 24 Chevrolet under caution at Texas Motor Speedway last November, he was perplexed by an incident instigated by Carl Edwards at Atlanta Motor Speedway last year that sent Brad Keselowski on a violent crash course.
"In my opinion, that was a clear line," Gordon said. "To me, that is clearly something that I know if I do that, there's going to be a penalty. There was a penalty, it's just wasn't very severe. They parked the No. 99, I think, at Atlanta when that happened. The incident at the next race, the Nationwide race (at Gateway International in July), that was pretty deliberate, but you could still kind of say they were racing.
"The caution was not out on either one of those incidences. To me, the caution flag being out is a huge part of crossing the line. There's plenty of times when guys deliberately wreck one another — it happens all the time. But a lot of times when that happens, it's a judgment call. It's not a judgment call when the caution comes out."
NUMBERS GAME
3 – Drivers who broke the 140-mph mark in Sprint Cup final practice, with Paul Menard topping the speed chart (141.121 mph).
43 – Drivers who beat the Phoenix International Raceway track record of 136.389 mph during that practice.
136.644 mph – The best 10 consecutive lap average posted by Kasey Kahne in final practice
DID YOU KNOW…?
• Kyle Busch had an engine failure at the start of Friday's first practice. After inspecting the engine, NASCAR found that a rocker arm was broken and it was likely "human error" that caused the problem. As a result, Busch will start from the rear of the field regardless of where he qualifies.
• Red Bull Racing wanted Cole Whitt to make his Sprint Cup debut next week at Homestead-Miami Speedway, but NASCAR insisted the rookie run at Phoenix International Raceway first.
SAY WHAT?
When Denny Hamlin was asked whether a sports psychologist similar to his could help his Joe Gibbs Racing teammate Kyle Busch, he replied:
"Mine is a little different. We both have screws loose — it's just that some are tighter than others. And they're in different places. For us, mine's more on performance and finding what the heck is going on and things like that. His is not necessarily that. I think he's a very, very solid race car driver and runs his business well and things like that. I don't know if that's really what he needs."
---
---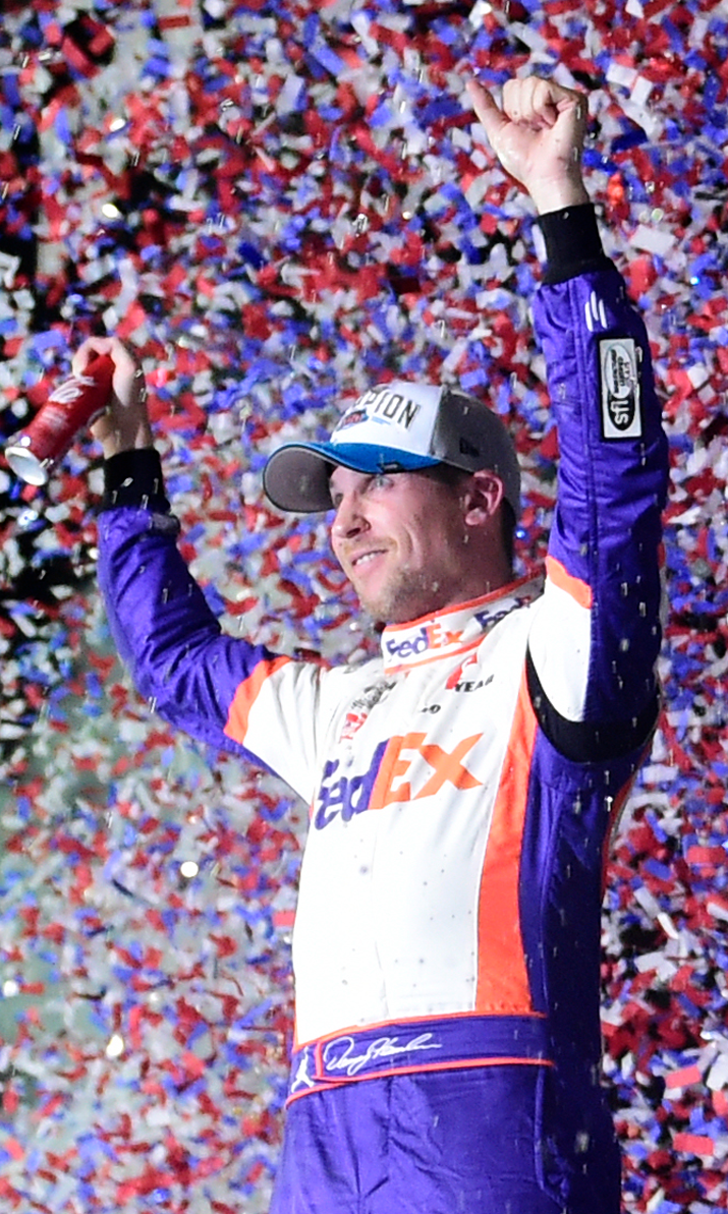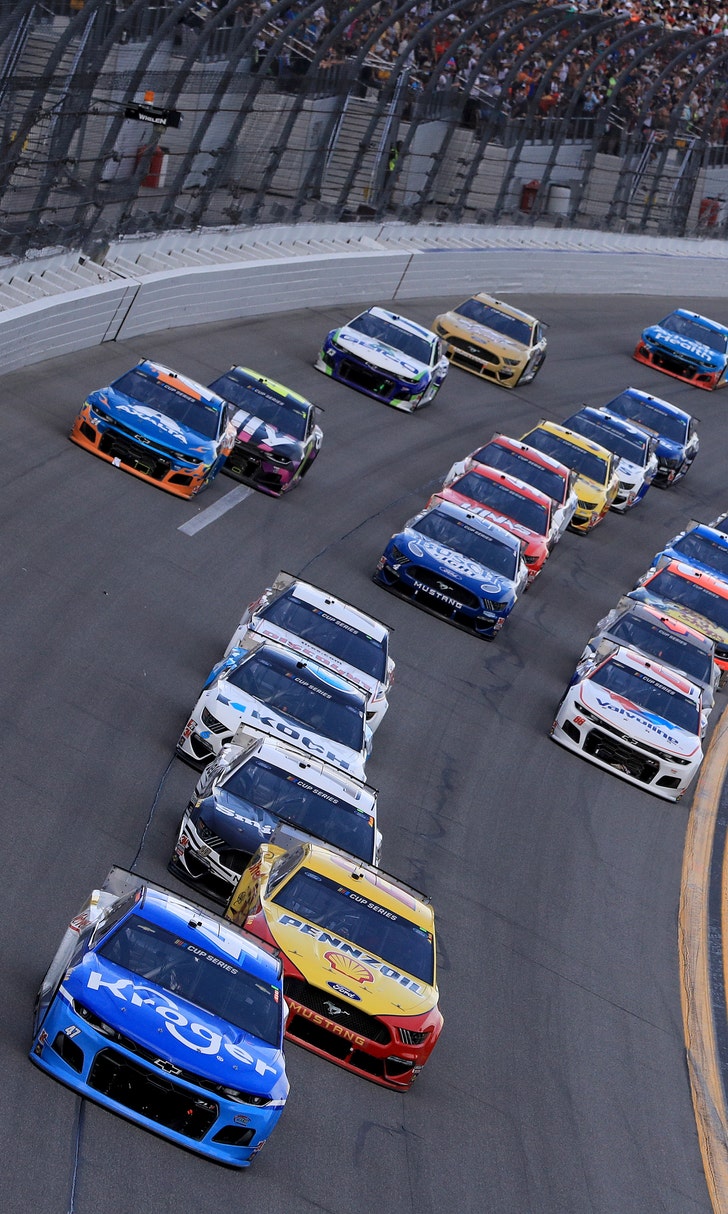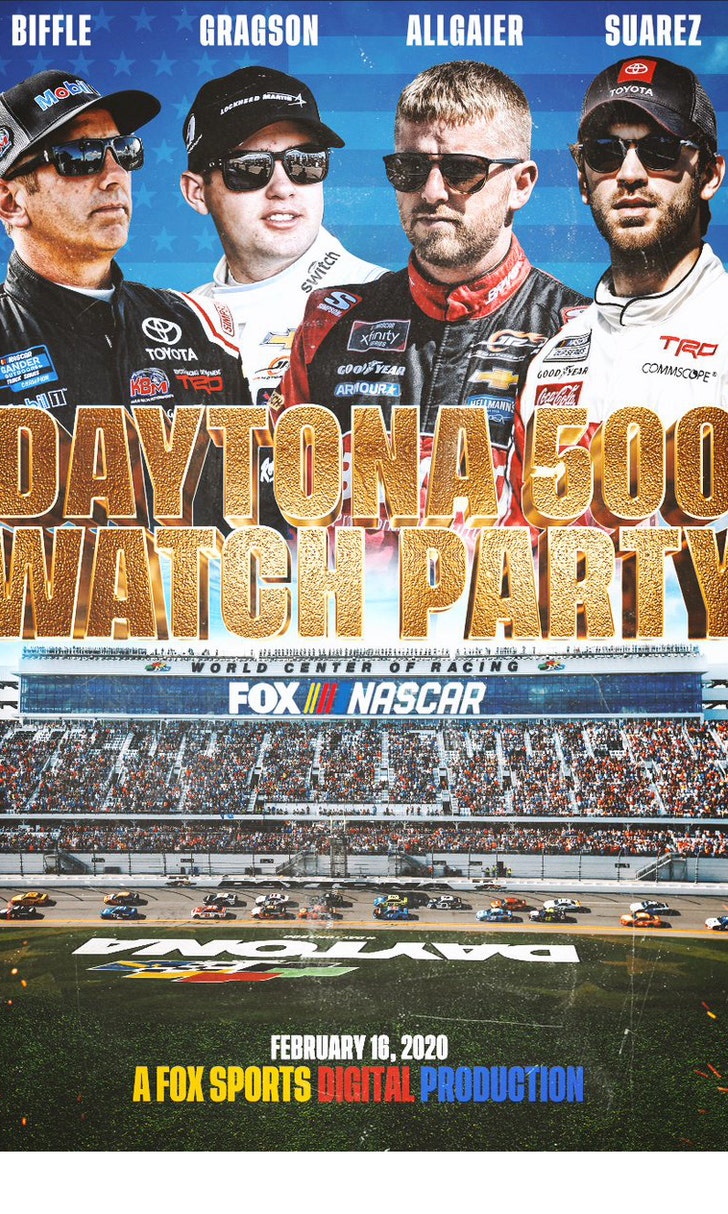 The Daytona 500 Watch Party!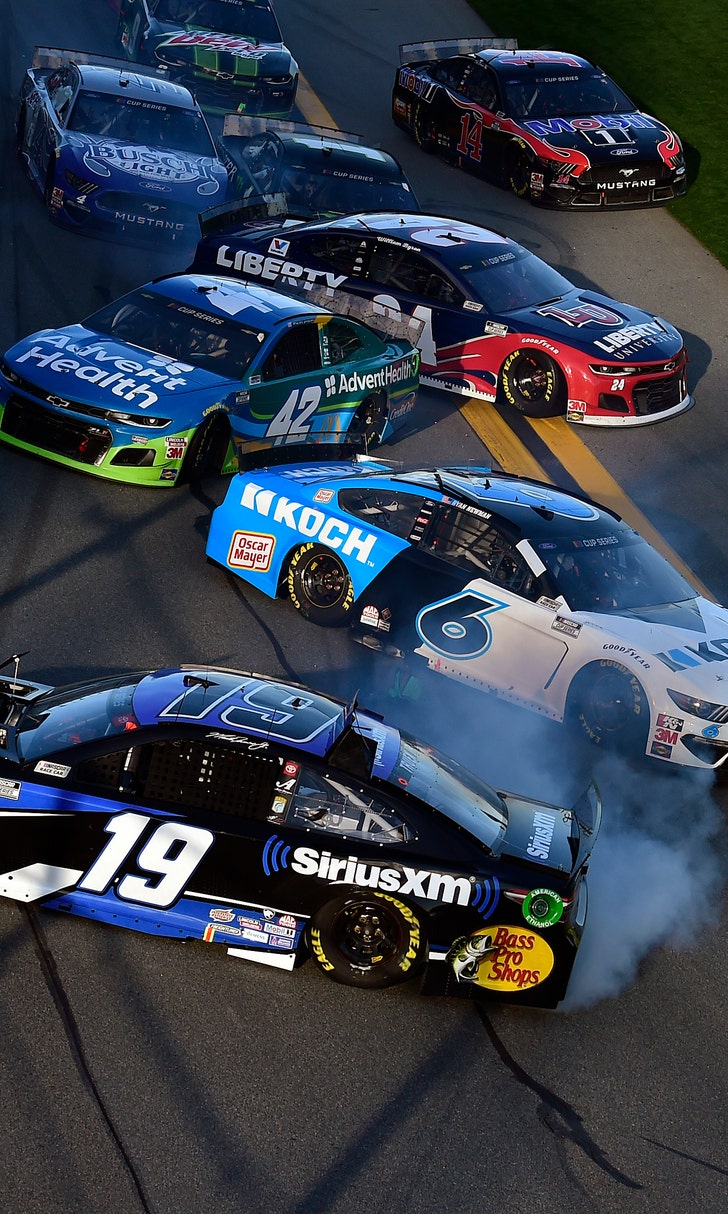 The Numbers Game At Daytona