NASCAR Cup Series
NASCAR Cup Series
Edwards having tough follow up to title chase
Published
Jun. 13, 2012 5:40 p.m. ET

Carl Edwards had just about everything go right last season in the chase for his first Cup championship except win more races than Tony Stewart.
Edwards is finding a repeat run toward a historic finale a bit trickier this season. Forget racing for the championship in the last race of the season. Edwards finds himself parked outside of the 10 automatic spots for the Chase for the Sprint Cup championship.
It's not a quite a runner-up hangover. Edwards is having a solid season with eight top-10 finishes in 14 races that have him in 11th place entering Sunday's race at Michigan. Edwards has just run into a series of bad breaks that has the No. 99 needing a series of strong runs to crack the field.
He was whacked with an early pass-through penalty for not falling to the rear of the field on an early restart last week at Pocono Raceway. He crashed because of a cut tire a week earlier at Dover. He ran out of gas in the final lap at Phoenix. He was caught up in wrecks at Talladega and Bristol.
''It's like my brother was telling me, he said, `It's just luck,''' Edwards said. ''`Last year, your luck was awesome. This year, it's terrible.' Hopefully, we can kind of use all that bad luck and still make the Chase and turn it around because I know we can do it.''
Bad luck has played a factor. But Edwards does have to start running better and fall more in line with his Roush Fenway Racing teammates. Matt Kenseth leads the points standings and Greg Biffle is having a fantastic season and is third.
Behind Martin Truex Jr., Stewart, Clint Bowyer and Brad Keselowski is Edwards. With no victories yet this season, Edwards wouldn't even earn one of the two wild-card Chase entries. Those spots belong to Kyle Busch and Ryan Newman for now.
Running out of contention for the top spot is a strange feeling for Edwards after he led the points race most of last season. He grabbed the points lead early in the 10-race Chase and held it going into the season finale at Homestead-Miami Speedway. The two finished tied in the final Sprint Cup Series points standings - a first in NASCAR history - and Stewart took the tiebreaker based on his five victories to Edwards' one.
His championship would have been hailed by NASCAR all the way to Booches Billiard Hall in his hometown of Columbia, Mo.
Edwards handled the defeat with class and dignity and said all the right things. There were no public tantrums or head-hanging. But inside the shop, there had to be a natural feeling of crushing disappointment that the team came so close to the championship only to come away empty.
Edwards said those feelings were punted aside by the time the team regrouped for Daytona.
''I'll be honest with you guys, if I felt there was a hangover from last year or we were down-and-out because we didn't win, I'd tell you guys that we have to get our game faces on,'' Edwards said. ''But we really are, I think, doing a good job and I don't feel like anyone over there is ashamed of what we did last year or anything like that. It's just plain bad luck.''
After Pocono, team owner Jack Roush said Edwards, ''arguably had the best of our three team cars.''
Not that it mattered in the final result.
Yet, bad luck or not, Edwards remains in the thick of contention for a Chase spot. He's heading to the right track to get a needed jolt. Edwards has two career wins, nine top-fives and 12 top-10s in 15 career starts at Michigan - an average finish of 8.2. Edwards made his Cup debut at Michigan in 2004.
Edwards knows he can't dwell on the mistakes and near-misses from this season. With only three points to make up and 12 races left until the Chase field is set, there is plenty of time for Edwards to make his big move into the top 10. But he's proved so far, nothing is guaranteed for the No. 99.
''We need a couple wins is what we really need,'' he said. ''It almost feels as important and as tough as those last few races of the championship last year because we realize these next 10 races or so are going to determine whether or not we even have a shot this season.
''We're serious about it.''
---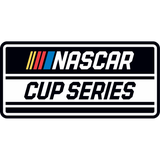 Get more from NASCAR Cup Series
Follow your favorites to get information about games, news and more
---