NASCAR Cup Series
NASCAR Cup Series
Earnhardt has 1 last chance to make All-Star race
Published
May. 12, 2011 7:56 p.m. ET

Dale Earnhardt Jr.'s losing streak has reached 103 races - long enough that he's no longer guaranteed an automatic berth in the upcoming $1 million All-Star event.
His last shot to qualify ahead of the May 21 race comes Sunday at Dover International Speedway, where a victory would be his first since 2008 and earn him a coveted spot in the Sprint All-Star race. But Earnhardt doesn't see a win in his near future despite steady improvement through the first 10 races of this season.
''I don't feel a win is close,'' Earnhardt said this week as he promoted the new HD video screen at Charlotte Motor Speedway.
''But they'll come if you continue to run competitive. I don't know where the win is going to come or if and when it will come, but we're just going to keep working really hard and putting ourselves in position, those opportunities should be there.''
Earnhardt is still approaching the next few weeks as if he needs a victory. He still has two shots at making the All-Star race even if he doesn't win at Dover: Earnhardt can move into the main event with a victory in the 40-lap Sprint Showdown, the last-chance race held right before the main event.
And if he falls short there, the eight-time winner of NASCAR's most popular driver award will most certainly pick up the final All-Star race berth, reserved for the winner of the fan vote. But Earnhardt refuses to operate as if the fan vote is a given - even though his inclusion in the field is the likely reason the pace is well on track to break the record of 1.5 million votes cast last year.
''I don't take it for granted that we'll get the fan vote. Anything can happen,'' he said. ''The most important thing is just focusing on the points races, the races that matter toward the championship. When we get to All-Star weekend, however things are lined up is how things are lined up. It will be interesting being on the other side of the fence, trying to find a way into the race and going through that experience myself personally, to have an appreciation for what that is like versus just showing up and being locked in.
''It could be interesting and good for me to have that experience as well.''
Earnhardt goes to Dover confident he and his No. 88 Hendrick Motorsports are over last weekend's pit-road mistake at Darlington. Earnhardt received a pass-through penalty for hitting the cone at the edge of the pit road commitment line, and he called a team meeting immediately after the race to talk about his mistake with his crew.
The penalty ruined what could have been a top-10 finish, but Earnhardt did rally to finish 14th.
''I wanted to tell those guys that my focus was strong. (The mistake) wasn't because of a lack of focus or a lack of concentration,'' he said. ''I was just trying to get a little bit too much and I'll try to minimize mistakes going forward.''
Earnhardt said he didn't wait until this week, or until he got to Dover, to address the issue with his team because he wanted to show right away how much he cared about the error.
''That way nobody goes home wondering how anyone is thinking. They know how I feel, and I know how they feel,'' he said. ''It was just a good way to put it behind us as quick as we could.''
Earnhardt also praised crew chief Steve Letarte and his team for their energy and focus, and for building him cars that have helped him to his fourth-place position in the Sprint Cup standings. He's had two top-five finishes, and five top-10s through 10 races.
But he knows once the schedule runs through Charlotte next week - the All-Star race is followed by the Coca-Cola 600 - Earnhardt has a hard stretch ahead. He'll go to Pocono and the road course in Sonoma, where he has a shaky history, as well as a stop at Michigan, site of his last Cup win.
He's already admitted the summer stretch will be a test for his team.
''It's always really tough because it's hot and there are some tracks in there that I'm inconsistent at,'' he said. ''It's already a high-pressure situation just being in the sport alone.''
He won't freak out, though, if his performance drops a bit.
''If we struggle a little bit going to Pocono the first round, I won't be too worried,'' he said. ''It may take a year for me and (Letarte) to start to really hit it at a few race tracks. We've been to every track this year and been a top-10 car and that might not happen. I feel like it will over time.''
---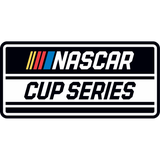 Get more from NASCAR Cup Series
Follow your favorites to get information about games, news and more
---