NASCAR Cup Series
NASCAR Cup Series
Danica's sponsor welcomes move to NASCAR
Published
May. 29, 2011 1:00 a.m. ET

While Danica Patrick insists she's not ready to pack her helmet and move to NASCAR, GoDaddy.com owner Bob Parsons says he'll support whatever his spokeswoman decides to do.
Patrick has been the face of GoDaddy.com since 2006, and Parsons beams about the possibility of his favorite GoDaddy girl going to NASCAR.
"Do I know for sure that she's doing it? No," Parsons said. "Am I happy if she would do it? I would be thrilled. Would I move with her? If I can stroke the check I will."
Parsons, who compares IndyCar racing to "watching paint dry," says his return on investment when Patrick races in NASCAR is exponentially greater than the numbers GoDaddy receives from the open wheel series since it changed broadcast partners.
"The institution of IndyCar, there are some problems here no doubt," Parsons said. "One of them is the Versus (broadcast) thing. I will never understand that decision. We measure our advertising religiously, and our advertising results dropped in half when (IndyCar) moved to Versus. I was teasing somebody, 'Why didn't they move it to short-wave radio? Broadcast it in Morse code. That's one of the problems.
"The other thing is it needs to be more exciting. And I don't have any suggestions how to do that. Sometimes when these races go and the cars are all regulated and everything is the same and they're running a course that isn't exceptionally difficult and you have a guy up front and there's no way to catch them, it's like watching paint dry. You don't have that in NASCAR."
Parsons considers Patrick "the girl-next door type" who just happens to drive race cars. This season, Patrick ranks 15th in IndyCar points entering Sunday's Indianapolis 500. However, she made dramatic improvement in NASCAR's Nationwide Series. Despite having run only 17 career races, Patrick finished fourth at Las Vegas in her 16th start. It was the highest finish for a woman in that series and the first top-five for a female since 1949.
When he's asked if he'll support Patrick in stock cars, Parson joked, "I'd sponsor her in ice skating." He said he has been surprised how quickly the 29-year-old has acclimated to stock cars from open wheel.
"When she moved over there, I knew she liked it," Parsons said. "I was curious how long it would take to get up to speed. I thought it would take her time to show progress, but I was wrong. She surprised the hell out of me — in a very good way. We're really proud of her.
"As far as we're concerned, it doesn't matter to us where she finishes. The only thing that matters is that she's interested in doing it. We're there to support her the best we can."
Parsons said he appreciates the exposure Patrick brings to the company. When he meets people on the road and mentions GoDaddy, they say they're familiar with Danica but don't always know what service his company provides — but Parsons said he's working on that.
He believes the buzz Patrick brought to open wheel will follow her to NASCAR.
"When she debuted in Indy and led the 2005 Indy 500 as a rookie — America fell in love with her right then," he said. "She's a tough competitor. She has no problem pushing a guy ... Americans really identify with that. Guys identify with that. Women identify with that. And she's normal like everybody else.
"She will bring some excitement to NASCAR, that's for daggone. Once she figures out how to get the drafting down, learns to throw fenders — and she will — she's as tough as any of the guys. And I think she's more agile so she will bring excitement. And the ratings will go up. Yes, it will be exciting."
---
---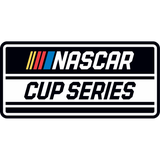 Get more from NASCAR Cup Series
Follow your favorites to get information about games, news and more
---