NASCAR Cup Series
NASCAR Cup Series
Danica considering return to Indy 500
Published
Jul. 26, 2012 1:00 a.m. ET

Danica Patrick is back at the Indianapolis Motor Speedway.
Could a return to the Indy 500 be next?
As Patrick spent Thursday preparing for the Nationwide race at Indianapolis on Saturday, she also was looking ahead to next season, when she plans to move up to a full-time Sprint Cup Series schedule. And as part of that move up to Cup, she'd apparently consider ''doing double'' duty next May - running the Indy 500 and NASCAR's race at Charlotte on the same day.
''I would love to do it,'' Patrick said. ''I've said that all along. I love this track, I love the race, I feel like I've had really good races. I feel like it was always one of my strongest races of the year in IndyCar. So I feel like that's something that I would love to do, and maybe it'll happen and maybe it won't.''
Jet-setting between two cities to run 1,100 miles of racing in two remarkably different styles of cars would be an impressive feat - but not an unprecedented one. Drivers Tony Stewart - who will be Patrick's team owner in Cup next season - Robby Gordon and John Andretti have done both races in the past.
Patrick has raced in seven Indy 500s, finishing a career-best third in 2009. She skipped the race this year, preferring to concentrate on making the transition from IndyCar to NASCAR.
Patrick says she still has fond feelings for Indy and is happy to be back, even if she's driving a stock car this time. The Nationwide Series makes its debut at the historic 2.5-mile oval this weekend, with the Sprint Cup Series' Brickyard 400 on Sunday.
''I don't care what I drive around this track, I love being here,'' Patrick said. ''I just like everything about it. I like the facility, obviously. And to me, the special thing about Indy is, obviously I've had great experiences, but it's about the track. So it doesn't matter what kind of car I come in here (driving). I've had great experiences, memories. That's what I like so much about it.''
Patrick said she is developing an even deeper appreciation for the track's traditions.
''The older I get, the more I realize how much history and tradition plays a role in what's important and what matters and what means the most here,'' Patrick said.
Patrick even expressed fondness for the track's notorious ''yellow shirt'' security guards.
''I see all the yellow shirts, and they all wave and hug me,'' Patrick said. ''I think you just have to be really nice to them - you have to smile, wave, `How are you doing?' Just show them some love, you know? That's what I always did around here, and I come back, and they hug me.''
All that makes Patrick want to come back for the Indy 500. But besides having a ton of logistical issues to solve to make that happen, Patrick also says she wouldn't want to race Indy unless she had a car and a team capable of winning.
''I can tell you that the only way it's going to happen is if it's with someone that I really feel like we can go out there and have a shot to win,'' Patrick said. ''Because I think it's unfair to the history I've had here and to my memories to do anything less than that. I wouldn't want to wreck anything I've experienced here with something to take away from that. So if we do it, it will be with a shot to be able to win.''
Meanwhile, Patrick's Nationwide team hopes she'll return to run a partial schedule next season.
JR Motorsports team co-owner Kelley Earnhardt-Miller says Patrick has expressed interest in running again in Nationwide and that the team is trying to finalize sponsorship and a driver for the No. 7 car.
Earnhardt-Miller says a best-case scenario would be keeping Cole Whitt in the No. 88 car, while putting Patrick, Dale Earnhardt Jr. and others split time in a fully funded No. 7 car.
''We haven't decided,'' Earnhardt-Miller said. ''There is interest on her side to run with JR Motorsports. ... The key for us is to work through all of the other opportunities.''
---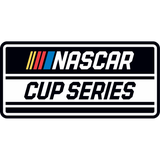 Get more from NASCAR Cup Series
Follow your favorites to get information about games, news and more
---