NASCAR Cup Series
NASCAR Cup Series
Danger still exists in NASCAR crashes
Published
Apr. 5, 2011 1:00 a.m. ET

Last Sunday at Martinsville Speedway, we saw a really hard crash with Martin Truex Jr. and Kasey Kahne.
Now, I made my living up on the pit box before the advent of the new car. I have seen some hard crashes in my day that took the fire out of a driver, and he wasn't as gung-ho as he was before the crash.
With the new car, the SAFER barriers, the new head-and-neck restraints, the better seats, the hits these drivers take are different. You heard Truex say as much Sunday when he said "it didn't hurt." Keep in perspective, he meant it really could have been a lot worse. With all the new safety features in place now, the risk is somewhat diminished.
We saw an instance Saturday in the NASCAR Camping World Truck Series race and then again Sunday, in Truex's case, where there appeared to be a hung throttle. With all the tire wear, it creates a rubber buildup on the track. If a chunk of rubber like that flies up on the manifold of the car, it could affect how the throttle returns underneath the hood. We've see it happen before. I can't say that's what happened in these cases, but it is a probabilities.
Because of this, some drivers have gone to cables instead of the solid linkage that we used to race all the time. In the past, I have heard, it does help. Remember, too, that the stuck throttle came late in a race, when there is a lot of rubber buildup. I really think that incident was caused by the amount of rubber up underneath the hood of that race car.
Truex's wreck Sunday should be a crystal clear reminder that this is a dangerous sport.
Remember that we were at Martinsville, the slowest track we run on, and it destroyed two race cars. Let me be clear, it didn't just wreck them – it destroyed them. Both cars were severely damaged. If you don't think this is a dangerous sport, why did you see Truex run over to check on Kahne? It's because he knew how hard he drove Kahne into the wall.
There's never a guarantee of safety in our sport. Safety is a moving target and we are always trying to improve on it. Any number of things could go wrong. I always tell fans it is not for those who are faint of heart.
Think about these drivers for a second. It takes a lot of fortitude for these drivers to expose themselves to the type of injuries that could occur. I don't care who you are, nobody, and I mean nobody, likes the idea of getting the wind knocked out of them.
That wreck Sunday at Martinsville will be studied by a lot of people from the race team all the way to NASCAR. All will look for ways to possibly prevent it from happening again.
Any time something goes wrong from a safety aspect in our sport, we all collectively analyze it, try to figure out why it happened and then try to make sure it doesn't ever happen again.
---
---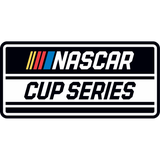 Get more from NASCAR Cup Series
Follow your favorites to get information about games, news and more
---