NASCAR Cup Series
NASCAR Cup Series
Dale Jr. ready to use drafting skills
Published
Jun. 9, 2012 1:00 a.m. ET

Dale Earnhardt Jr. could have an opportunity to show his drafting prowess in the Pocono 400 on Sunday.
With the smoothness of the 2.5-mile surface and speeds having increased dramatically, Earnhardt concurs with Denny Hamlin that drafting will come into play at Pocono Raceway.
Of course, we're not talking about traditional drafting around the entire track, as we've seen at two tracks, Daytona International Speedway and Talladega Superspeedway, that feature much higher banking than Pocono.
But drafting could be an effective strategy down the straightaway.
"There is a draft and we have always kind of used the draft a little bit here," Earnhardt said. "You will definitely use it more somewhat, it won't look really that similar to what we see at Daytona and Talladega but more like you see at the front straightaway at Michigan over the years.
"You could push in a straight line without any problem. That pretty much works everywhere. Just not in the corners, I don't want anybody running in the back of me in the tunnel trying to get by me. If they want to get by me that bad, I will let them have it.
". . . I don't even know how fast we are going, but it feels like through the middle of the corner, our corner speed in the middle of the corner are super quick. You are on the edge of adhesion on the tire; if someone were to get into the car, it would be hard to recover it."
Joey Logano posted the fastest lap in Happy Hour, then scorched qualifying with a lap of 179.598 mph. In fact, 36 cars topped Kasey Kahne's previous Pocono qualifying record of 172.533 mph — including Earnhardt, who will roll off eighth after posting a lap of 177.939 mph.
But the best drivers were running faster than 210 mph into Turn 1 — some as high as 213 mph. And as Earnhardt points out, any shenanigans entering the corner could prove disastrous.
"Yeah, (it's) going to be hard to bump people out of the way because we're going so fast," Earnhardt said. "Even the slightest bump would wreck a car. So, if the cars were going a little bit slower and that track was a little wider, and the groove was a little wider, you could probably move people around.
"I think one of the ways you'll see the most passing is on a restart. When somebody gets underneath somebody in (Turns) 1 and 2 and the guy on the outside is able to race him through that corner and they sort of get bottled-up and slow off of Turn 2, you're going to see a lot of guys taking advantage of people and making it three-wide, maybe four-wide heading into the Tunnel Turn. You'll see a lot of that, I bet.
"But any time a couple of guys get caught up racing each other or somebody has the slightest of runs of them, they're going to try to go three-wide and force an issue into the next corner because general passing as we know it is going to be real challenging until the surface widens up and the track ages a little bit."
GET YOUR GROOVE ON
Greg Biffle is barely holding on to a one-point advantage over Roush Fenway Racing teammate Matt Kenseth.
Biffle qualified 13th for the Pocono 400, but his position on track might be a tad bit more precarious than the point standings — especially when the No. 16 3M Ford found its way out of the groove — or the preferred line around the race track.
"I've gotten out of the groove a couple times and normally it's damage control trying not to wreck it," Biffle said. "And I've gotten out of the groove a little bit and I've been able to push the gas down halfway and drive off that corner — kind of sliding with the front and the back — but it gives you a little confidence that there's still a little bit of grip there."
After ARCA practice and light showers Friday, the track didn't seem to have as much grip as had accumulated over two days of testing and one day of practice. But Biffle is optimistic the lanes will open up for side-by-side battle on Sunday.
"As it starts widening out, guys are gonna start experimenting up there and widening the corner out and things like that, so it will be kind of single-lane racing, but we'll be able to pass, I'm sure, with the extra width we've already got on the racetrack from the white line to the groove right now," Biffle added. "Traditionally, the tunnel is still gonna be single lane. We're going so much faster through there. The thing feels narrow for one car, I can't imagine trying to get two cars through there . . . but I think you're going to see a lot of racing in both one and two and three and four down the frontstretch and these straightaways."
OOPS!
Denny Hamlin was laying a blistering lap during qualifying until an oil line broke and he slipped in his own fluid in Turn 3.
Still, Hamlin gathered up his car and still put down a lap (178.543 mph) that was solid enough for fifth on the starting grid.
"We were on pace for the pole and just got loose in Turn 3 and lost a bunch of time," Hamlin said. "I wanted to get below 50 seconds. We have a great car for tomorrow and should be up front throughout the day. Hopefully, we can get the first win at Pocono on the new pavement."
No one broke the under 50-second mark — which had been predicted.
Polesitter Logano was closest with a time of 50.112 seconds.
NUMBERS GAME
3 Joe Gibbs Racing Toyotas qualified in the top five for the Pocono 400.
4 Poles for Joey Logano in 125 Sprint Cup races.
3 Top-10 starts for Paul Menard in 2012. His third-place qualifying effort is his top starting spot of the season.
SAY WHAT?
Despite Kurt Busch's recent struggles and current suspension, Sprint Cup team owner Tommy Baldwin says, "Kurt can drive one of my cars any time he wants."
---
---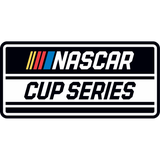 Get more from NASCAR Cup Series
Follow your favorites to get information about games, news and more
---