NASCAR Cup Series
NASCAR Cup Series
Crafton aids in nuances of NASCAR
Published
Jul. 25, 2012 2:07 p.m. ET

Travis Pastrana's NASCAR adventure was supposed to kick off with a bang a year ago, a multi-day ''Pastranathon'' that included performing motorcycle stunts at the X Games, traveling to Indianapolis to make his NASCAR Nationwide Series debut, then returning to the X Games for a RallyCross race.
There was a bang, all right: Pastrana's big plans came crashing down when he couldn't land a complex trick at the X Games, breaking his right ankle and foot. Just a typical day in the life of one of the world's biggest action sports stars.
Pastrana finally made his Nationwide debut at Richmond in April, and going into this weekend's Nationwide race at Indianapolis he acknowledges he still has a lot to learn. In motocross and rally cars, ultra-aggressive driving is rewarded.
In NASCAR, it just burns up the tires.
''The harder I try to drive these cars, the slower I drive,'' Pastrana said. ''I want to keep getting in there and keep getting more experience. Everyone is like, 'Your results aren't really proving (your progress).' Well, the first time I had no expectations, I just jumped in and kind of cruised around and didn't make mistakes. Now, as I try to go faster, we're going slower.''
To help fix that, Pastrana has turned to veteran Truck series driver Matt Crafton for guidance.
Crafton says his biggest challenge is to break some of the ''bad habits'' that Pastrana has picked up in other forms of racing. Going through a turn completely sideways might be textbook driving in rally cars, but it doesn't work in NASCAR.
''They go in and use a ton of brake and (slide into) the corner and let off the brake and stay in the gas,'' Crafton said. ''That's 100 percent what you don't want to do in a stock car. You want to be smooth with the brake pedal, you're modulating the brake pedal on a lot of the short tracks.''
But Crafton can only tell Pastrana so much. One of his most helpful teaching tools has been computer telemetry from testing, which allows Pastrana to see where an experienced driver backs off the throttle, hits the brakes and accelerates at different kinds of tracks.
''With all the telemetry, he can see exactly what I'm doing with the brake pedal and with the throttle pedal,'' Crafton said. ''All it is, is speeding up his learning curve. I've been racing go-karts since I was 7, I've been racing the Trucks going on 12 years, so I have a lot of experience in that stuff. I think that's what is going to speed up his learning curve.''
Pastrana says watching Crafton drive the car while observing telemetry, then jumping in the car himself and trying to apply the lessons he has learned, has been the best way to improve.
''I went to my first Nationwide race at Richmond and Matt came in, I was like, 'Guys, the car is super loose coming in and super tight in the center,''' Pastrana said. ''Matt jumps in the car and goes, 'OK, nope, it's just really tight everywhere, you're just using the wrong line.' You don't get a lot of time to drive these courses, so as I'm learning the courses, they're asking me for feedback on the car and if I'm driving the wrong (line), then my feedback is going to be entirely incorrect. It's good to get that. I'll go out for a session and (ask) Matt, 'Tell me how the car is and if it's close, I'll keep running the track. If it's not, then I have to figure out how to drive it differently.'''
Pastrana also has had to change his diet and the way he trains - although the idea of ''training'' to race in NASCAR initially got him a funny look from his trainer, who was used to helping him get ready for the physical demands of motocross.
''I was like, 'I need some help,''' Pastrana said. ''I got out of the car at Charlotte and I was dying. He just kind of looked at me like, 'Really?' We were sitting there and Matt said, the biggest thing that he did was sit in a sauna. It seems odd. You don't really work that hard, but you're completely physically just drained and spent to get out of these cars.''
Pastrana finished 17th at Chicagoland Speedway on Sunday, matching his best finish in six Nationwide races this season.
The more he races in NASCAR, the more respect he develops for the level of competition. And he believes action sports fans who might have been skeptical of Pastrana's decision to race in NASCAR might be opening their minds, too.
''It's really interesting, because when I said I was going to NASCAR, I got probably more criticism than I've ever received,'' Pastrana said.
When Pastrana brings his action sports buddies to the track, he says they inevitably get hooked.
''It's funny, the more you know about NASCAR, the more you want to know,'' Pastrana said. ''And I think that's what's really neat and that's what some of the younger audience is starting to find out.''
---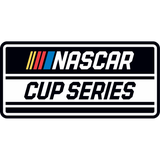 Get more from NASCAR Cup Series
Follow your favorites to get information about games, news and more
---