NASCAR Cup Series
NASCAR Cup Series
Court rejects Ky. Speedway suit against NASCAR
Published
Dec. 15, 2009 5:06 a.m. ET

A federal appeals court on Friday rejected claims by a Kentucky race track that NASCAR and International Speedway Corp. violated federal antitrust laws by keeping it off the premier racing circuit.

The decision by a three-judge panel from the U.S. 6th Circuit Court of Appeals ends, for now, Kentucky Speedway's legal efforts to force NASCAR to bring a Sprint Cup race to the track in Sparta, in northern Kentucky.

The panel said Kentucky Speedway failed to prove NASCAR and International Speedway Corp., worked together with other tracks to keep the Kentucky track from getting a Sprint Cup race.

NASCAR spokesman Ramsey Poston said NASCAR is pleased the court treated auto racing like other sports and acknowledged it's right to choose where and when to hold events. Poston said the 2010 racing schedule is set. Kentucky Speedway is not included in the Sprint Cup schedule.

"However, we are happy to discuss alternatives with the track owners for 2011 and beyond as they relate to NASCAR's realignment plans," Poston said.

Jerry Carroll, a member of the joint ownership group that founded the track over a decade ago, seemed resigned to the ruling.

"We've carried it out," he said. "We still think we're right but the judges have talked and made their decision."

Carroll said the former owners will meet next week to review their legal options but hinted he's anxious for the saga to end.

"This is a mental load and a load that I've carried, a stepchild kind of deal that I'm not used to," he said. "I think I'm ready to wrap it up and let the chips fall."

Carroll said he remains optimistic the track will finally land a coveted Cup date in 2011.

"Everybody's main goal is we fulfill our dream and bring a Cup race to the state of Kentucky," he said.

Kentucky Speedway sued NASCAR in 2005 after being rejected multiple times for a top level race. The track, about halfway between Louisville and Cincinnati, has drawn huge crowds to some of its other races. The NASCAR Busch race, now called the NASCAR Nationwide series, last year drew more than 70,000 people to the 1.5-mile tri-oval.

"We question (Kentucky Speedway's) allegation that NASCAR's refusal to grant (Kentucky Speedway) a Sprint Cup race constitutes an antitrust injury because there are many considerations relevant to the quintessential business judgment of whether expanding the Sprint Cup to northern Kentucky makes economic sense in developing the NASCAR brand on a national basis," Judge Ronald Lee Gilman wrote for the court.

Judges Jerome Farris and Deborah Cook joined Gilman's opinion.

Kentucky Speedway alleged that NASCAR had conspired to leave the Sparta track and others out of the Sprint Cup - formerly known as the Nextel Cup - series despite their superior amenities. The speedway had asked that ISC be ordered to sell some of the tracks it owns that host Sprint Cup races and that the speedway be awarded more than $200 million in damages.

ISC-owned tracks host 55 percent of all Sprint Cup races. The rest are facilities owned by other companies, including Speedway Motorsports Inc., the only company besides ISC that hosts more than one Sprint Cup race.

Attorneys for NASCAR and ISC argued that the speedway had insufficient evidence to prove NASCAR and ISC worked together with other tracks to keep the Kentucky track from obtaining a race in the Sprint Cup series. The appeals court found that Kentucky Speedway faced a challenge of showing NASCAR and ISC could legally conspire with one another given that the France family owns NASCAR and a 65 percent share of ISC.

Kentucky Speedway has taken several steps to lure a Sprint Cup race, including getting an interstate highway widened near the track and adding a new exit. The track, with a capacity of just over 66,000 fans, has said it's prepared to add 20,000 to 35,000 seats if it attracted a Sprint Cup race.

The track hosts a Craftsman Truck Series race and an IndyCar Series event and has drawn positive reviews from drivers and fans.

---
---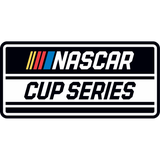 Get more from NASCAR Cup Series
Follow your favorites to get information about games, news and more
---