NASCAR Cup Series
NASCAR Cup Series
Coca-Cola 600 offered diverse strategies
Published
May. 30, 2011 1:00 a.m. ET

Boy, there was so much going on Sunday in the Coca-Cola 600 in Charlotte that it was sometimes a struggle to keep up with it all.
In actuality, it wasn't that hard to keep up with everything during the first 300 to 400 miles. I just have to say, however, those last 200 miles of the race were jam-packed with action.
We had so many cautions – 14 in all. We had strategies that were all over the board by these NASCAR Sprint Cup teams. You had drivers taking four tires on their stops. You had some drivers only taking two tires. Heck, you even had drivers staying out.
If that wasn't enough, you saw cautions coming out in the middle of green-flag pit stops. All that, plus I don't remember seeing so many wave-arounds in a single race before. Our race winner, Kevin Harvick, was one of those who got a wave-around.
So my point is, it was just a lot to keep up with over the course of 600 miles. With about 55 laps to go, basically everyone had pitted. We all knew that was going to be a stretch for a lot of teams when it came to their fuel mileage. With less than 10 laps to go, we saw some of our top guys hitting pit road.
Then with five laps to go we had yet another caution. It was for the No. 48 of Jimmie Johnson, which unexpectedly experienced an engine failure. I mean, those guys rarely lose a motor.
That caution just ratcheted the tension up through the roof because we all knew 55 laps was a stretch on a tank of gas, but now there was the issue of at least one attempt at a green-white-checkered finish.
Who would have thought we would have nine drivers still out there that did not pit on that last caution? They hadn't seen pit road since Lap 345 and we saw about half of them, like Kasey Kahne, run out of fuel. Kasey actually ran out of fuel right after taking the green flag on the restart.
Then in the middle of Turns 3 and 4, leading Dale Earnhardt Jr. and Denny Hamlin ran out of gas. Kevin Harvick did just enough to save fuel, plus under caution was pushed by his teammates, and Kevin comes home the winner. Let's be clear, pushing another car is perfectly legal in the rulebook as long as it's not the last lap of the race.
So Kevin got his third win of the year. David Ragan finished second and got his career-best finish. Joey Logano gets his first top-five finish of the year. Kurt Busch finally gets a top-five finish as did AJ Allmendinger. Regan Smith and Marcos Ambrose both got top-10 finishes. David Reutimann earned his first top-10 finish of the year.
One of the amazing stories of Sunday night was Denny Hamlin and the No. 11 Joe Gibbs Racing crew. Sure, he ran out of gas while running second as he was coming to the checkered flag, but for him to even be in that position is amazing. His team changed his carburetor under caution and got him back into the race. It was amazing what they did.
Sunday was actually a pretty amazing day in auto racing. Over in Monaco in the Formula One race, the teams kind of went against what they have done in the past after an offseason rule change. In the past, when they have a red-flag condition with 75 percent of the race in the books, they just end the race. Sunday they used the new rule which calls for the drivers to complete the race and didn't do that. They let the teams work on their cars and with only nine or 10 laps left, they finished the race.
Then you fast forward to the Indianapolis 500 and it was chock full of late-race drama. You had a rookie, J.R. Hildebrand, leading on the last lap of the race. As he came off Turn 4 to head to the checkered flag, he got too high on the track trying to pass a lapped car and slammed into the wall.
Now Hildebrand was riding the wall trying to limp his car to the flag, but Dan Wheldon passed him and got the second Indianapolis 500 win of his career.
Then after all that excitement, all eyes turned to the Charlotte Motor Speedway and our guys served up action in spades. Every single race Sunday was filled with drama in the closing laps.
You saw again Sunday night why Kevin Harvick has earned the nickname "The Closer." As mentioned, this was Kevin's third win of the Cup season so far. If you combine all his laps led in those three races, it doesn't even reach double digits. That's simply remarkable.
It wasn't like they had a dominant car. They struggled two weeks ago in the Sprint All-Star Race. They struggled here last week, too. The team made wholesale changes to the car after the final practice on Saturday.
Kevin liked the changes and while those didn't make the car great, it made it good enough for him to be there when it counted.
Now regardless of what happens to Kevin and the points in the next 14 races, you can almost guarantee the No. 29 car will be in the 2011 Chase based on his three wins as long as he stays in the top 20 in points.
Another really special story last weekend was Ricky Stenhouse Jr. The kid was filling in for Trevor Bayne on the Cup side. Ricky had never run more than 300 miles at Charlotte before. So here he was driving 300 miles last Saturday, only to turn right around and drive another 600 miles on Sunday.
He struggled early on in Sunday's race. He got a lap down. He actually slapped the wall a couple times as well.
But the team, Ricky and that famous No. 21 car never gave up and Ricky brought the car home in 11th place in his first-ever Sprint Cup Series race, which again is the longest race on the NASCAR Sprint Cup race on the schedule. He and that team have to be really, really proud of themselves.
 
---
---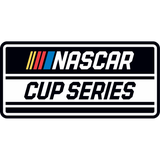 Get more from NASCAR Cup Series
Follow your favorites to get information about games, news and more
---