NASCAR Cup Series
NASCAR Cup Series
Busch's actions hurt team, too
Published
Jun. 5, 2012 1:00 a.m. ET

 It's been less than six months since Phoenix Racing team owner James Finch made a handshake deal with driver Kurt Busch.
Finch took a chance on Busch after the driver parted ways with Penske Racing. For Finch, it was an opportunity to benchmark his single-car operation against the powerhouses in the sport with a former champion, one who has 24 career wins on a variety of tracks.
For Busch, it was a fresh start – and a chance to prove himself again – on and off the track.
But after two highly publicized incidents – the first with Ryan Newman at Darlington in May and last Saturday's exchange with a reporter at Dover that resulted in Monday's 10-day suspension – Finch's patience is running thin.
"He hasn't shown that he can change," Finch said. "And we don't have a sponsor yet. Between the Cup and Nationwide cars, he's wrecked 14 times. My guys are working night and day to repair cars. This can't continue to go on. They have done everything they can for Kurt, now he has to do something for himself."
NASCAR sidelined Busch from this weekend's activities at Pocono Raceway with a suspension that won't be lifted until June 13.
Considering that Busch was on probation and made an implied threat to a reporter, the sanctioning body had no choice other than to suspend the 2004 Sprint Cup champion.
Busch agreed.
"I accept NASCAR's decision," Busch said in a statement. "I put them in a box, they had to take action and it's my fault for putting them in this position. I apologize for the comments I made to (Sporting News reporter) Bob Pockrass."
Nick Harrison, crew chief for Phoenix Racing, still supports his driver. Since Saturday's diatribe occurred following the Nationwide race, Harrison contends it wasn't "his business." However, the consequences will have a direct effect on the No. 51 race team this weekend as they scramble to change seats and acclimate to a new driver.
"The whole deal has been blown out of proportion," Harrison said. "Kurt's under the microscope right now and I just wish people would leave him alone and let him do his job. Yes, Kurt has a strong personality, but when he's out of the car, he's just one of the guys. He's one of us. That's hard to find in the garage these days.
"Sure, he gets mad on the radio but I can't say a lot of it wasn't deserved. We've let him down at times this year. This sport is hard. It's very competitive. We put our blood and guts into it and when things go the wrong way, it's tough. I know. I'm a high emotion guy, too.
"What I admire most about Kurt is how real he is. There are a lot of drivers that just turn it on for the camera. That's fake. That's part of the problem with our sport right now. Kurt gives the cameras real live action – in living color. But that's the real Kurt."
In a sport that's often criticized for vanilla athletes, Busch's only choice is to assimilate. It's also his only hope of ever attracting future sponsorship and satisfying the sanctioning body.
Certainly, the NASCAR-imposed timeout should get Busch's attention. It would be unfortunate, however, if Busch returned at Michigan on June 14 a shell of his former self. After NASCAR parked his brother Kyle for two races, his personality all but disappeared in public.
While NASCAR still seems to tolerate Tony Stewart's attacks on the media it's clear that the Busch brothers operate under a different set of rules. Stewart, 41, who had physical confrontations with media in his younger years but has toned his language down as an owner, says "it gets hard to shake that (bad boy) label".
"You can work hard to do the right things and say the right things but you do one thing and everybody says you're going right back to it," Stewart said. "You look at what happens at football games and basketball games and you watch these guys and what happens with us gets so blown out of proportion.
"I guess it's a compliment to us as drivers that the little things get made out to be such a big deal. I still believe that there are so many more positives that goes on than the negatives that happens on the weekends with guys, occasionally, it gets overshadowed."
Finch has a meeting set up with Busch for next Tuesday – the day before the driver's suspension expires. Finch completely believes in Busch's talent. He jokes that the driver has "tiger blood." But there has to be a balance between the passion Busch has inside of the race car and the ability to control himself when he climbs out.
"He needs to watch his mouth," Finch said. "You need to be nice to people in life. If you were mean to everybody, what kind of world would it be?
"And I think the media needs to back off a little bit. They need to stop agitating him. I mean, what can I do? Put a muzzle on him when he gets out of the car? Hide him in a box? He's got the most talent out there right now. But he's been over-driving the car and he needs to settle down, win a race or two and let things settle down.
"If he changes, someone will have a cherry … but if I miss the cherry, then I'll have a long way to go to come back."
Finch reached out to representatives for Brian Vickers and David Reutimann on Monday to check on the drivers' availability for this weekend's race at Pocono which kicks off with two days of testing on Wednesday and Thursday. Next week is shortened as well with a Michigan test planned for Thursday on the newly repaved two-mile track. Finch has Busch's best interests in mind, but must do what's right for the team.
"I'll sit down with him on Tuesday and decide what to do," Finch said. "But he's running out of options."
---
---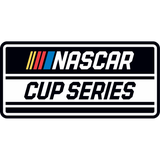 Get more from NASCAR Cup Series
Follow your favorites to get information about games, news and more
---