NASCAR Cup Series
NASCAR Cup Series
Busch brothers make 'Monster' tandem
Published
Jan. 19, 2012 12:00 a.m. ET

Kurt Busch finally has found an owner he can call "dude" — his brother.
Now that Monster Energy is sponsoring the No. 54 Kyle Busch Motorsports Camry full time, that lack of formality likely will be encouraged as the Busch brothers team up to run for the owner's championship in the Nationwide Series.
And what a run it will be.
"We don't see anything less than sneaking after a Nationwide Series ownership championship," Kyle said.
Monster Energy isn't a typical sponsorship. But the Busch brothers aren't typical racers. Both are former champions — Kurt in Sprint Cup and Kyle in the Nationwide Series.
For a benefactor that prides itself on authenticity, it won't get any more raw or real than having Kyle and Kurt share the KBM ride this season.
The announcement at KBM on Thursday started with a freestyle BMX exhibit followed by the introduction of the sponsor's two- and four-wheel driver lineup amid leather-clad Monster girls.
Despite the Busch brothers sporting Monster T-shirts, the NASCAR element of the show seemed a stark contrast to the two-wheel counterparts — Jeremy McGrath, Dave Mirra, Jamie Bestwick, Adam Jones, Twitch Stenberg and Kyle Loza. But the common thread? Winning.
And as Kurt pointed out, no driver has won as many races in the Nationwide Series than his brother Kyle. The younger Busch has won 55 Nationwide races in 221 starts. Last year alone, Kyle won eight of the 20 events in which he competed.
"The only way to beat him is not to have him on the track," Kurt Busch said. "I figured out the right deal — I get to race without Kyle Busch on the track."

"That's a nice one," Kyle replied. "I cherry-picked all the good ones, so the boss gets the perks."
The "boss" said Joe Gibbs, for whom Kyle races in the Sprint Cup Series, was supportive of the deal but recommended he curtail his Camping World Truck Series schedule.
Following Kyle's on-track altercation last year with Ron Hornaday in the truck series at Texas Motor Speedway, the driver's extra-curricular racing activities came into question. Two weeks later, however, the deal changed again after Kurt's meltdown in the season finale at Homestead-Miami Speedway and subsequent departure from Penske Racing.
Kurt's availability, coupled with Monster's open-mindedness, provided the perfect situation for all parties.
"When his opportunity came about, we kind of collaborated together on what we could do, and I took it to Monster and they were like, 'Hell yeah, let's do this. Sign him on,' '' Kyle Busch said. "And that's the way it fell together.
"Kurt's never done a full Nationwide deal. He's always had the itch, but has never really cared about it. But now, this is something for him to get out there, and hopefully be able to win some races in our car and bring some trophies here."
Before Kurt inked the Phoenix Racing deal last month, there was talk of him running for the Nationwide driver's title. After further thought, however, Busch felt it would be better to leave that honor for developing drivers in the series and concentrate solely on the owner's championship with his brother.
The new pairing will give two of the most competitive and talented racers in NASCAR the chance to work together toward a common goal. And Kyle did not discount the possibility of KBM expanding to Cup, or both brothers racing side-by-side under the same flag one day.
For now, Kyle will drive 10 to 15 Nationwide races, with Kurt running the balance.
Reflecting on the brothers' dust-up in the All-Star race in 2007, this partnership might not have been possible five years ago. But off the track, their relationship and the respect they have for each other as drivers and brothers has grown.
"He has the most ambition and he has the most energy," Kurt said. "The way that he goes about putting together a high-profile program right from the get-go, this just has this solid foundation of a competitive car right away.
"There's tons of drivers that would want to be in this car. I'm just glad Monster ... me and Kyle. This is a neat deal for us to come together on. The limits are endless.
"You could say it was surprising, but I just know how our dad raised us with racing. It's all we've ever known. It's all we've ever done. It's obvious because we were so focused on what happens through our windshield, that we don't see some of everyday life. Because we were so focused on winning. That's what this building is built of, and the people he's surrounded himself with are all about winning.
"So it's neat that we've teamed up as a family, and the expectations are endless."
Certainly, Kyle also has had time to make a name for himself since he first arrived on the NASCAR scene in 2001. The early comparisons to Kurt weren't always favorable. In the past decade, however, the 26-year-old has become a perennial contender in whatever series he races in.
Now, he's hoping to continue that run under the Kyle Busch Motorsports banner.
"We're both two different people," Kyle said. "We're siblings, but yet two different names. For us, now, to be able to come together and collaborate with Monster, it seemed like the perfect fit.
"Being that Monster is growing so fast and Kyle Busch Motorsports is growing too, the both of us seem to have that personable edgy kind of attitude where we just want to win. And that's what Monster is all about."
And as the Monster celebration filed from the garage to the lobby at Kyle Busch Motorsports, Cee Lo Green's "(Forget) You" was blaring from the rafters.
With the Busch brothers, somehow that just seemed appropriate. Certainly, there were pundits who wrote off the siblings after last fall's trials — but in many ways, their future is just beginning.
---
---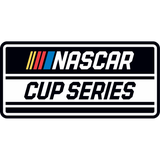 Get more from NASCAR Cup Series
Follow your favorites to get information about games, news and more
---