NASCAR Cup Series
NASCAR Cup Series
Bristol equals chaos to contenders
Published
Aug. 22, 2012 1:00 a.m. ET

All eyes will be on Bristol Motor Speedway on Saturday night. With only three races to go until we start NASCAR's Chase for the Sprint Cup, you have some very frustrated and desperate drivers combining with an unknown track.
Remember that after the spring race at Bristol, owner Bruton Smith immediately began working on the track to try giving fans more of what they have come to expect at Bristol.
Saturday night will be the first time Cup drivers have raced on this revised track, so there are a lot of unknowns. What I have come to understand from the drivers who participated in the tire test at Bristol is that the track has been reduced from a three-groove track to a two-groove track.
I just have to believe that if one of these guys with only one win, or one of these drivers with no wins yet, is running second late in the race, well it is going to get really interesting. We know that Kyle Busch only has the one win. He's getting in that desperation mode of possibly missing the Chase and we know how dominant he's been at Bristol, so he's definitely one to keep your eye on.
Marcos Ambrose is another that needs that second win and he also has had some great wins at Bristol. Coming off a win at Watkins Glen plus a fifth-place finish Sunday at Michigan really gives Marcos a full head of steam.
Another driver who is red hot but solidly in the Chase is Brad Keselowski. He's had consecutive second-place finishes these last two weekends, plus don't forget that he has won the last two Bristol races, so I am not going to be surprised to see him up front Saturday night.
If what the drivers are telling me is true about there now only being two grooves at Bristol, then the action is really going to heat up late in the race. I expect to see guys moving cars out of their way especially late in the race. Unless you are in bad shape, with about 60-70 laps left in the race, you about want to pack up your pit equipment because track position is going to be critical at that point.
Also with the groove of this track being even more narrow, what I think is going to be really interesting will be the restarts. They always tend to be really intense and exciting at Bristol. I anticipate a lot of early cautions Saturday, then the drivers will kind of settle down to give us some long green-flag runs. I also wouldn't be surprised to see a cycle of green-flag pit stops during all that.
It's when we get to about 100 laps to go that all bets are off. That's when we'll see the wires start sparking inside those helmets and that's when the intensity ramps way, way up.
Everybody just better get ready for one wild Saturday night at Bristol Motor Speedway.
 
---
---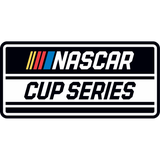 Get more from NASCAR Cup Series
Follow your favorites to get information about games, news and more
---