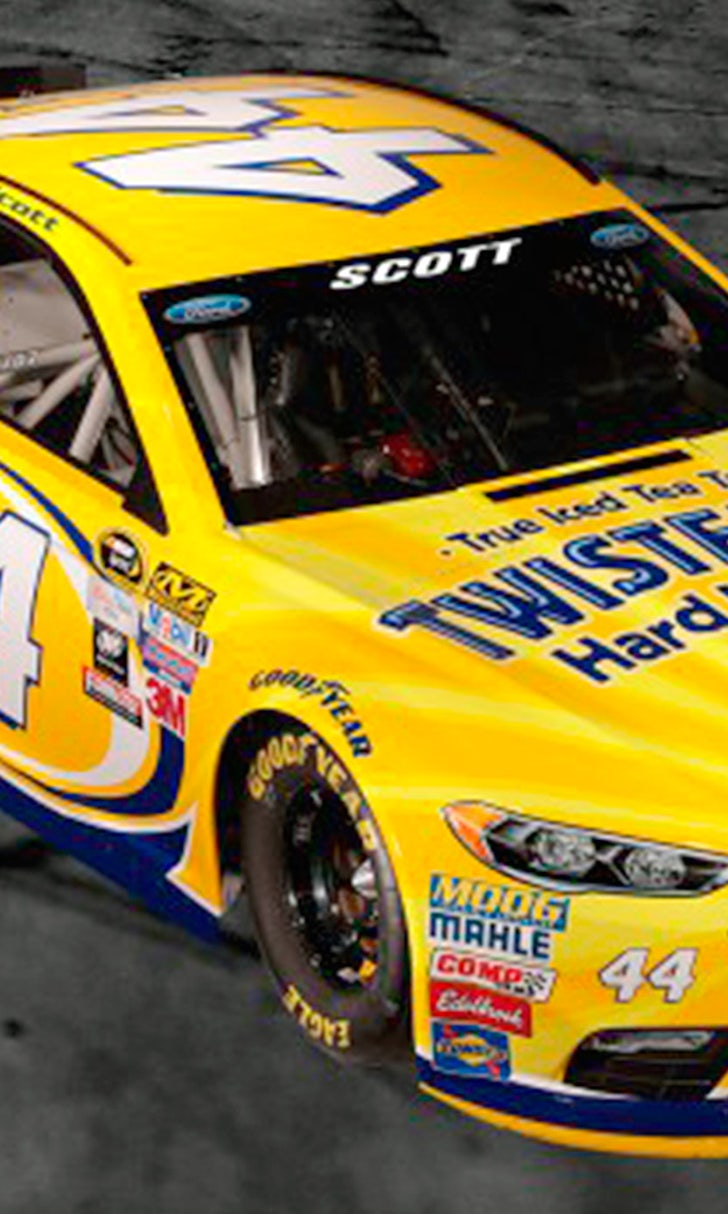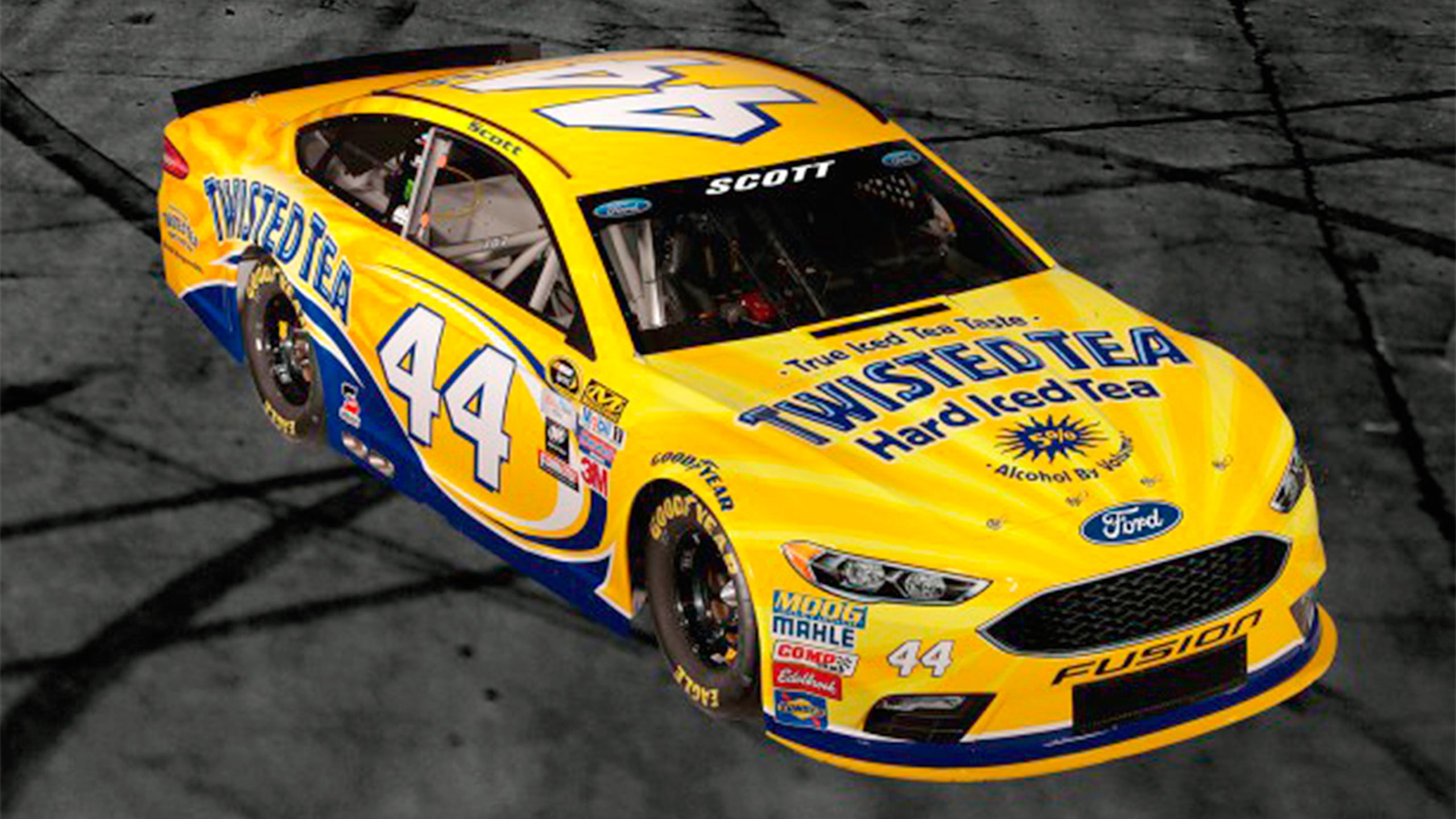 Brian Scott to drive No. 44 after RPM reclaims number
BY Joe Menzer • January 12, 2016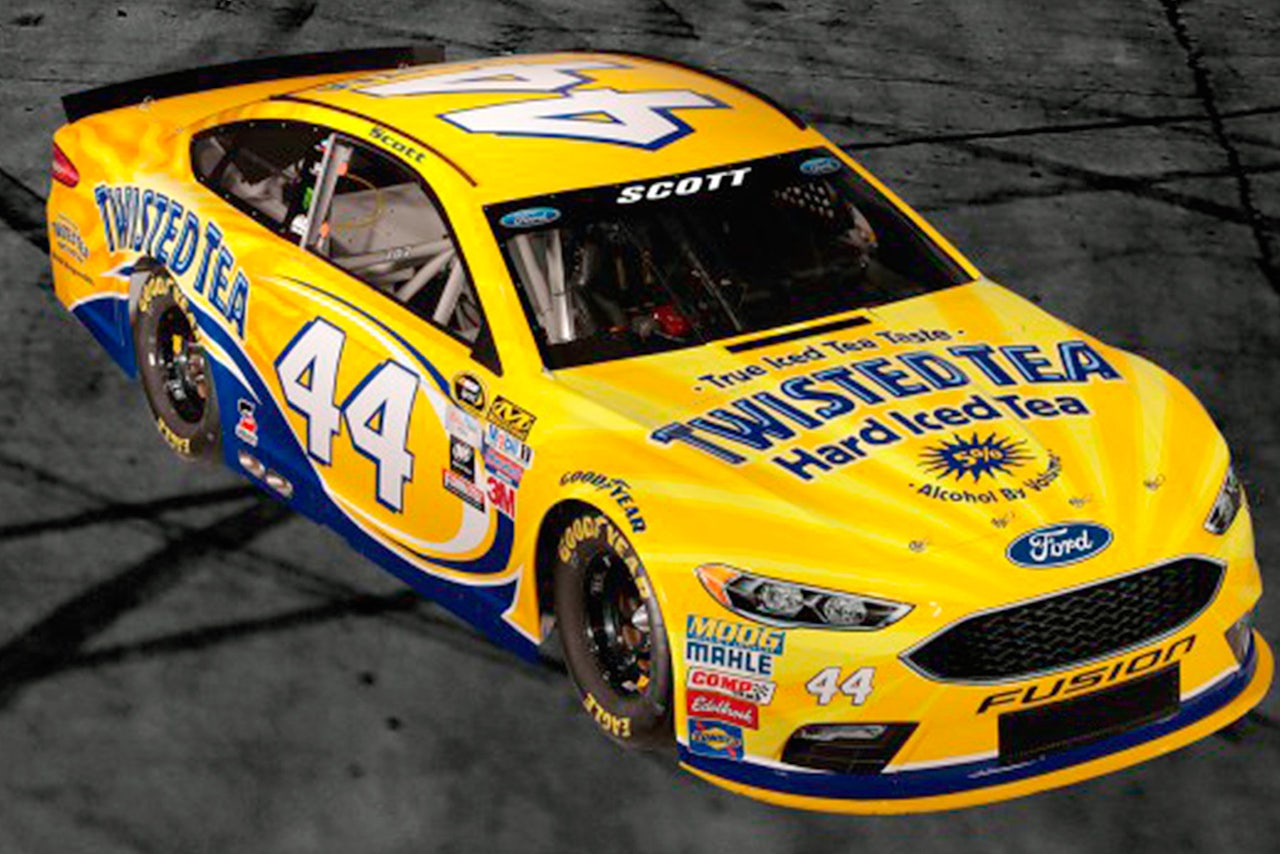 Richard Petty Motorsports has revealed that rookie NASCAR Sprint Cup Series driver Brian Scott will drive the No. 44 car in the 2016 season.
The decision to switch to the No. 44 was not made lightly. Scott is taking over for driver Sam Hornish Jr., who had driven the No. 9 Ford for RPM. The decision, Richard Petty explained in a team press release, was steeped in the organization's rich history.
The No. 9 had been used by RPM since the current company was created by a merger between Petty Enterprises and Gillett-Evernham Motorsports back in 2009. But the Petty family's history with the No. 44 goes back way further than that.
It goes back, in fact, to the very beginning of NASCAR.
"To speak about us changing our car number, you first have to go back to the beginning with my Dad (Lee). He started Petty Engineering and later Petty Enterprises, and he was there right when NASCAR all started," Richard Petty said. "He put together a car, and the first race he entered he actually raced a car numbered 38. But, that was it. He then went and got his own car. He had to put a number on it and saw the number 42 on a license plate, and that's how it all started. It just went forward from there.
"Daddy won three championships and had a bunch of wins with that number. ... He built Petty Enterprises off that number."
Then Richard and his brother, Maurice, started getting the urge to not just work on the cars but also drive them.
"After my brother (Maurice) and I got older, we wanted to race,too," Richard said. "We put a car together with (cousin and soon-to-be legendary NASCAR crew chief) Dale (Inman), and when it was time to go to the track, we needed a number. The car we had was one of Daddy's old cars, so it was easy to just take the 4 off, and we raced under the number 2 for a few races. I think one race we just switched the numbers and raced with the number 24. When we got going into the 1959 season, it just made sense for me to go to the track with the 43 number with Daddy still racing the 42. That allowed me to have my own identity, and fate took it from there.
"Back then, it wasn't just Daddy and I racing. Maurice was building the engines, but he did some racing too. When it was time, we were using the 42 and 43, so he was one of the first to use the number 44 in the family."
Kyle Petty, Richard's son, eventually found his way behind the wheel of the No. 44 car.
"Kyle had his first-ever stock car start (ARCA) in a No. 44 at Daytona. He won that one," Richard said. "He started with the number 42 in Cup racing because that's what his Grandfather raced. He did that for a few years before getting the 7-Eleven sponsorship, and that changed the number. He then raced for Felix (Sabates), but when he came back and formed pe2 (pe2/Petty Enterprises), he started using the 44 number, and that's really where it became his number. He had the Hot Wheels car and was racing for the family. People know Kyle for different numbers, but for the Petty family, we consider his number to be the 44."
Kyle Petty made 114 Cup starts in the number from 1997 through 2000. He never won, but he did register two top-five and 21 top-10 finishes while driving it.
The last time a driver ran the No. 44 full time in the Sprint Cup Series was in 2009 when AJ Allmendinger drove it for Richard Petty Motorsports.
"It's good to see the 44 number back where it belongs," Kyle Petty said. "I grew up knowing that my uncle Maurice raced the 41, my grandfather raced the 42 and my father raced the 43. I would go on to race the 44, and Adam (Petty, Kyle's late son( eventually drove the 45. With Pete Hamilton driving the 40 at one time for PE, to me, those numbers were always 'Petty' numbers. I'm looking forward to seeing Brian Scott carrying on our tradition." 
That's why Richard Petty jumped at the chance to get the No. 44 back into the mix at Richard Petty Motorsports.
"After the 2015 season, we had an opportunity to make some changes and get the No. 44 back," Richard said. "We felt that it was good timing. We really wanted to get that number back in the Petty family where it really belongs. Brian (Scott) is coming on board, and he really hasn't had a number in the Sprint Cup Series. Everything has just come together to really bring back a Petty tradition.
"For us, the numbers are more than just a number you could say. They really represent our family history, our legacy and everyone who has worked for us or raced for us. We take a lot of pride in that and are glad to have the 44 back home."
Scott said he recognizes the immense family and organization history associated with the number.
"I think it's special to be with an organization with such history and then to be able to put your name in their history," Scott said. "Richard Petty's history and recognition around NASCAR is his number. To go back to what everyone considers to be Petty history with the 44, I think it's really special to be the driver that gets to do that."
---
---