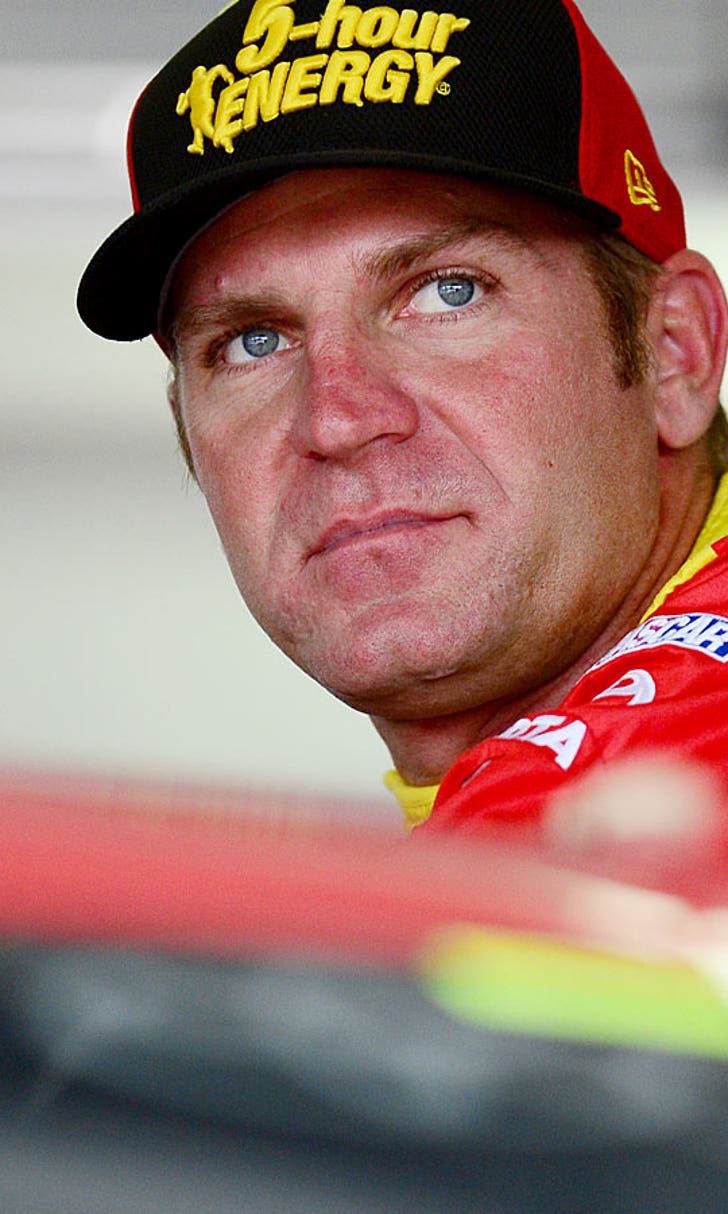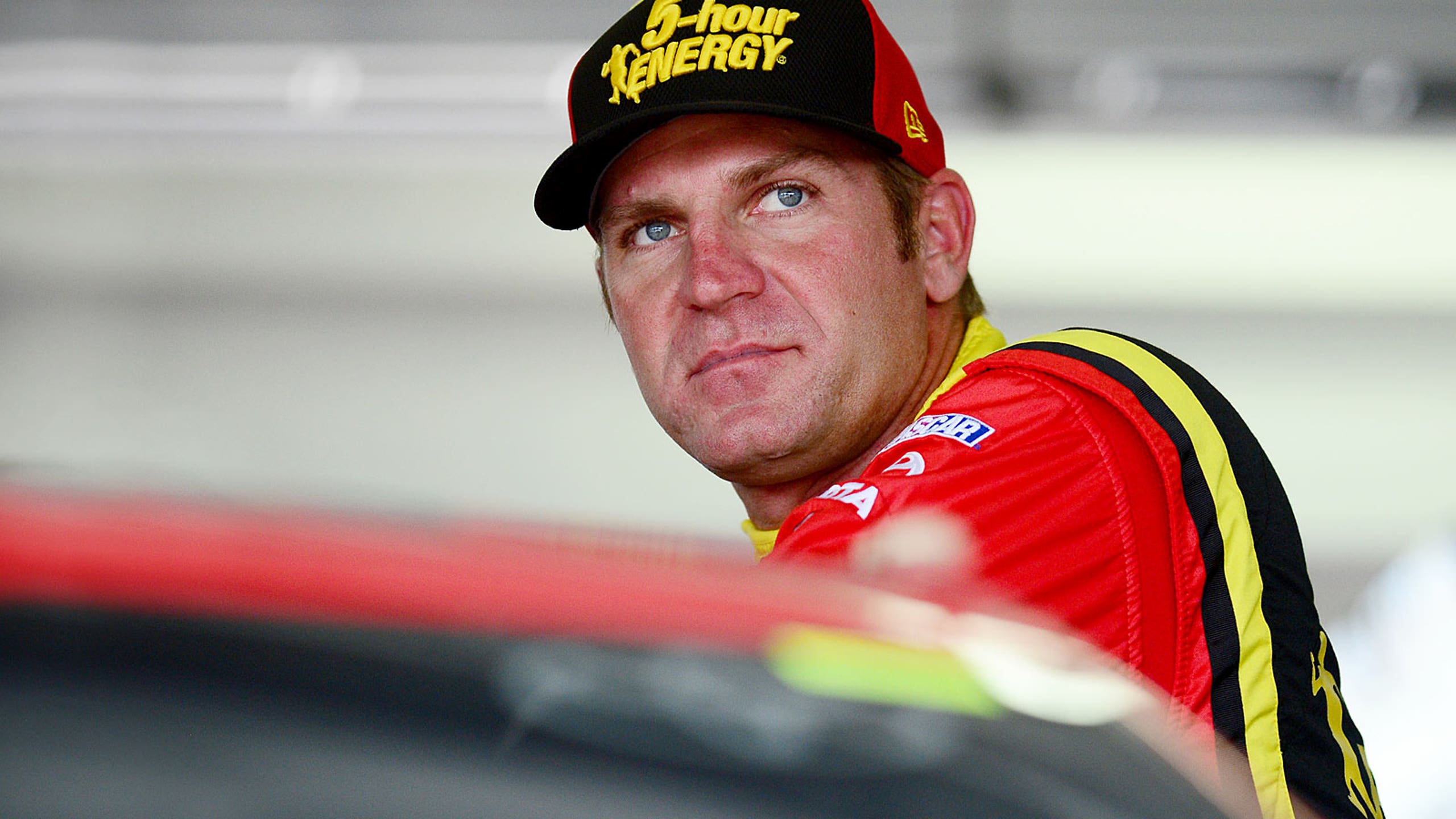 Bittersweet crossroads: Clint Bowyer laments closing of MWR's doors
BY Jared Turner • November 21, 2015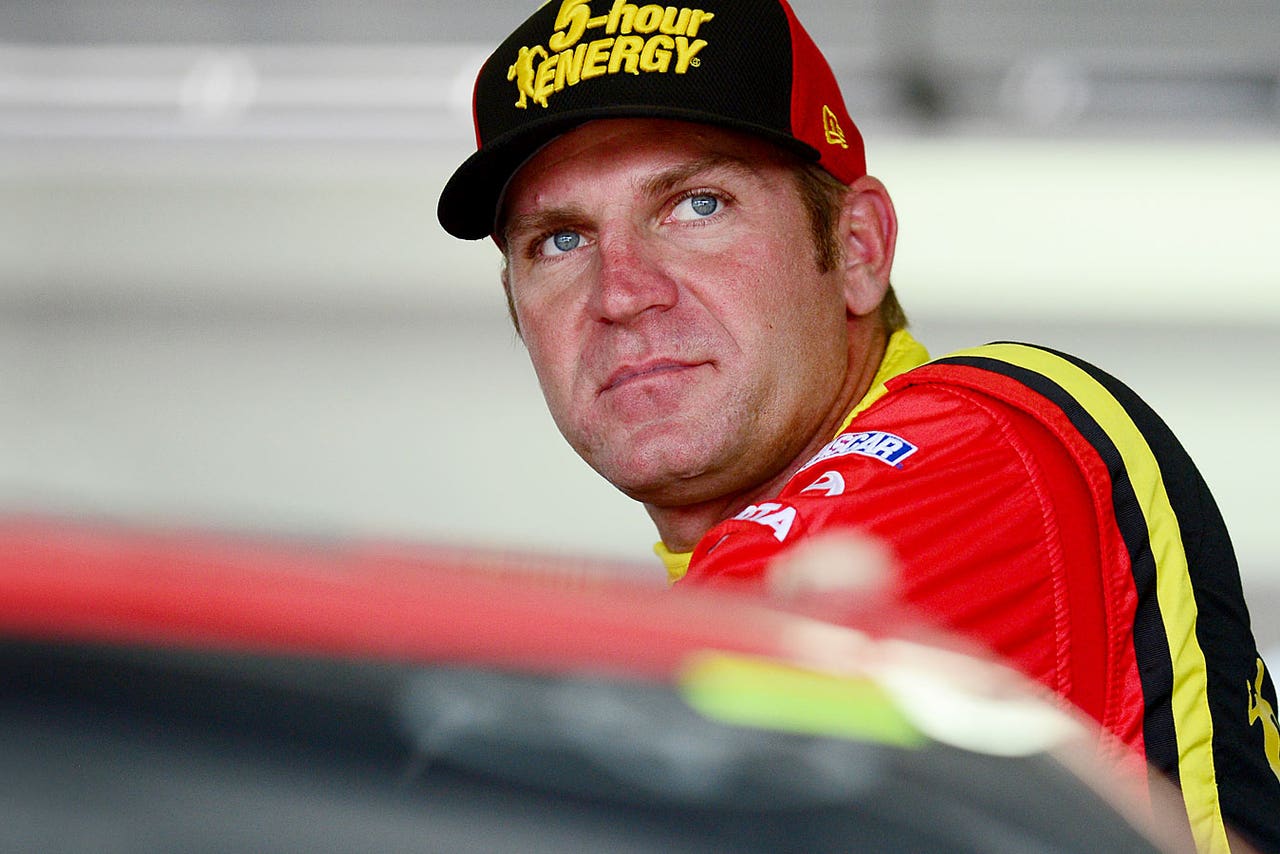 As Michael Waltrip Racing prepares to close its doors after Sunday's season-ending Ford EcoBoost 400 at Homestead-Miami Speedway, driver Clint Bowyer spent a few minutes on Saturday ruminating about his roller-coaster four-year run with MWR.
Bowyer called the end of the two-car organization founded by veteran driver Michael Waltrip in 2007 "sad, to be dead-honest with you."
"There have been many great people here since Michael started this team," Bowyer said, standing in front of his No. 15 MWR hauler at Homestead. "Just thinking back when he took the plunge and really bit into this sport and wanted to be a part of this sport for a long time, he created a working environment for so many great people. The culture is better than any place I've ever been. That's the crazy thing about it. I was there Tuesday and there's just so many good people that have really enjoyed working there, and to see that all coming to an end is pretty sad."
Unlike the majority of the more than 220 employees losing their jobs as a result of MWR folding, Bowyer has a secure future. The Emporia, Kansas, native will join HScott Motorsports in 2016 for a one-year stopover before replacing Tony Stewart in Stewart-Haas Racing's No. 14 Chevrolet in 2017 after the three-time champion retires from Sprint Cup Series competition.
Although Bowyer is looking forward to the next chapter, the change is bittersweet.
"It's been a fun run with MWR and all these people, especially my road guys," he said. "This group that's been around me is so solid. That's what I'm going to miss the most is that group of guys that come with me on the road. We have fun, we've had success and when these guys had support underneath them they were getting the job done at the racetrack. So that group of guys is going to be what I miss the most."
The news of MWR's impending closure came after MWR co-owner Rob Kauffman announced in July that he was buying an ownership interest in Chip Ganassi Racing with Felix Sabates for 2016. In August, Kauffman confirmed MWR would go out of business at the end of this season and the team's race shop was for sale. 
Kauffman, a billionaire investor widely credited with keeping MWR afloat when he partnered with Waltrip in 2007, cited the team's struggles to consistently field championship-contending teams as a reason for moving elsewhere.
MWR enjoyed its best season in 2012 when Bowyer won three races and finished second to Brad Keselowski in the standings. But the organization took a major hit in September 2013 with the so-called "SpinGate" scandal at Richmond when Bowyer deliberately brought out a caution in an effort to help then-teammate Martin Truex Jr. make the Chase for the NASCAR Sprint Cup.
The scandal rocked the entire NASCAR world and ultimately resulted in the loss of NAPA, a longtime MWR sponsor, and forced the organization to downsize from three teams to two in 2014. MWR also laid off roughly 15 percent of its workforce at the time.
"It seemed like we were always fighting to try to keep sponsors and keep teams alive," Bowyer said. "It's just a struggle. It's hard to make it in this world, and you can't do it without sponsorship. Certainly Richmond wasn't a good thing, but that wasn't the only thing. There are several things, even before then, that we were always having to worry about."
Bowyer, who was at the center of the "SpinGate" controversy, doesn't subscribe to the widely-held belief that it was necessarily the No. 1 factor in MWR's demise.
"At the end of the day just the ends didn't meet," Bowyer said. "Everybody wants to always talk about Richmond. Richmond didn't do anything. We regrouped from there. We reorganized and we were a two-car team. And then eventually we ran into the trouble where the future was un-solid on the 55. Poor Brian (Vickers) and all his blood-clot issues and stuff that he had going on.
"It seemed like every time we'd get one foot forward, we'd take two steps backward, and sometimes it was our fault and sometimes it wasn't. It's a sad, sad, weekend because it was a lot of effort on a lot of people's parts that made this thing go around and around."
Bowyer especially feels for Waltrip, whom he called "a good boss."
"He's a racer," Bowyer said. "When we started struggling at the beginning of the year, he knew it. He's calling me every night and wanting to get to the bottom of it. The thing about Michael is he's always so positive, almost to the point where it's a bad thing, because he can literally turn any kind of situation and look for a positive in it and find that. That's a hard trait to find in someone, but every now and then it is a bad situation and you've got to make the most of it, but he was always willing to go the extra mile and do whatever it took to make our equipment good.
"If that meant anything from negotiating with a sponsor to getting in the trenches and digging and trying to find prospects for upcoming seasons and team personnel, he was involved as much as you needed him to be. And he would not be in the way when things were good."
---
---