Biffle takes points lead now, too
BY foxsports • August 19, 2012
Greg Biffle knew his car was "badass."
He just didn't want to talk about it — until the No. 16 3M Ford reached Victory Lane on Sunday at Michigan International Speedway.
With 10 laps remaining in the Pure Michigan 400, it was uncertain whether Biffle, who was running third at the time, would get that chance. But the veteran was patient. And six laps later, Jimmie Johnson's engine expired.
"The motor's laying down on me," Johnson said on Lap 195. "You got to be kidding me."
For the third time at Michigan International Speedway, Johnson relinquished the lead in the closing laps of a race and fell short of notching his first career win at the 2-mile track.
On Sunday, he lost both the race and points lead to Biffle. Brad Keselowski, Kasey Kahne, Dale Earnhardt Jr. and Marcos Ambrose rounded out the top five. Biffle desperately needed a win with three races remaining before the Chase for the Sprint Cup begins. While he led the point standings for 11 of the first 13 races of the season, the absence of a win since Texas on April 14 has enabled other competitors to gain on Biffle and his No. 16 team.
But with his third career win at Michigan, Biffle ended a 16-race losing streak and a seven-race winless drought at team owner Jack Roush's home track. Biffle also extended his points lead by 20 over second-place Matt Kenseth and improved his position for the Chase once the points are recalculated when the final field is set in three races. At that point, each win is worth an additional three bonus points for drivers who are in the top 10 in the standings.
"I know that a lot of people don't expect us to win the championship, don't expect us to compete for the title," Biffle said. "I don't care what they say or who they want to talk about or what they talk about. We will be a factor when it comes down to Homestead, I promise you that."
Perhaps Biffle has been overlooked somewhat in the 10 years he's competed at the Sprint Cup level. Now 42, people forget that Biffle won championships in NASCAR's Nationwide and Truck series before he matured into a weekly Cup contender.
He's still the only driver capable of achieving NASCAR's Triple Crown should he win the title.
Yes, Biffle's had his chances. In 2005, Biffle lost the title to Tony Stewart by 35 points. In the Johnson era — during the five-season championship run — Biffle's best shot came in 2008, but his teammate Carl Edwards won nine races that year and Johnson's No. 48 team ultimately spanked the field.
On Sunday, it appeared that Johnson would get the best of Biffle again. Johnson led four times for 23 laps before his engine failed — his second engine failure of the season. He finished 27th and dropped from first to fourth in the points standings. Johnson declined comment after the race.
Not so for Biffle. While he seemed put off by his sixth-place effort last weekend at Watkins Glen going unnoticed, he was more disgusted with himself for not leaving the track with the lead.
"It was totally my fault" Biffle said. "I gave up two positions on the last lap at Watkins Glen and handed the points lead to the 48 car. That went under the radar. Nobody said a word about it. Nobody mentioned it. Nobody even knew about it except for me because I was driving the car and I knew I gave up those two spots and I was one point behind the 48 coming here. "
Still, Biffle says he knows "in my heart ... what my team is capable of and ... what I'm capable of as a driver on the racetrack" and he'll continue to focus on himself and his team.
"If it's not a story, they don't cover it, then that's fine," Biffle said. "But they'll be forced to after Homestead."
Woe is me
Johnson's engine wasn't the only Hendrick power plant that soured on Sunday — but this isn't the trifecta the company wanted.
Stewart's engine began acting up on Lap 55. While he nursed his car around the track, he was finally forced to the garage on Lap 71.
"It's something that is not a norm for sure," Stewart said. "I appreciate everybody at the Hendrick engine department. We had three different engine tuners down there trying to get it fixed for us. It wasn't for a lack of effort. It's uncommon to have a problem like this there. It's not something I'm concerned about and having problems in the future with — it's just a bad day and ... we have the best engine department in the world in my opinion. Definitely in this series they did everything they could do."
Stewart made a couple of attempts at returning to the track, but finally called it a day after 109 laps. He finished 32nd and dropped to ninth in the points.
Jeff Gordon, who is desperately seeking a wild-card position, fell off the lead lap on Lap 98 and surrendered by heading to the garage on Lap 100. He completed 67 additional laps before retiring. Gordon was scored 28th. His third DNF of the season leaves Gordon fourth in the wild-card standings.
Numbers game
18: Career Sprint Cup victories for Biffle.
12: Sprint Cup wins for Jack Roush at Michigan — breaking a record previous shared with the Wood Brothers.
13: Different lap leaders on Sunday, including Johnson, Earnhardt Jr. and Sam Hornish Jr., who each started from the rear.
Say what?
Ryan Newman, who battled a bug on Sunday, still managed to post a top-10 finish and maintain his second-place position in the wild-card standings.
"I'm better," Newman said. "I'm actually better now than I was getting into the race car. I think adrenaline takes over for most of that part. Good run for the WIX Filters Chevrolet. We need to win no doubt but if we can manage those others guys we are doing a good thing. We were the benefactor of their misfortunes today. We will go on. Still a win is going to answer a lot of questions and we are all trying real hard."
---
---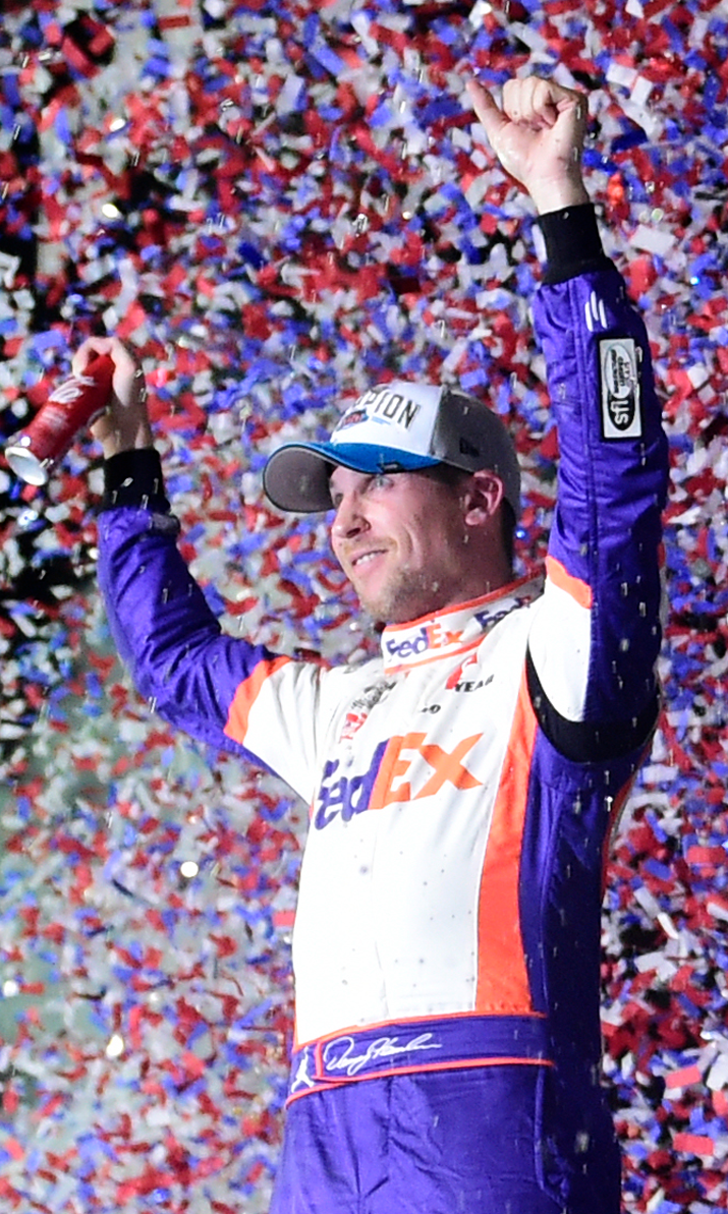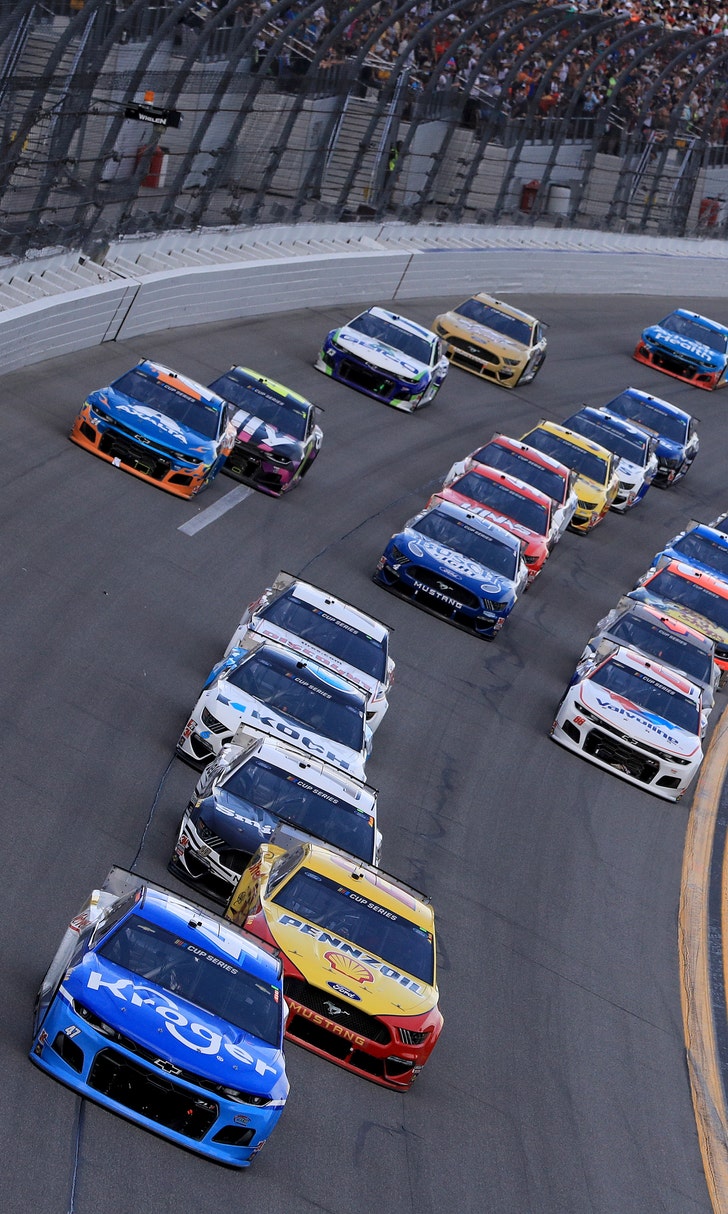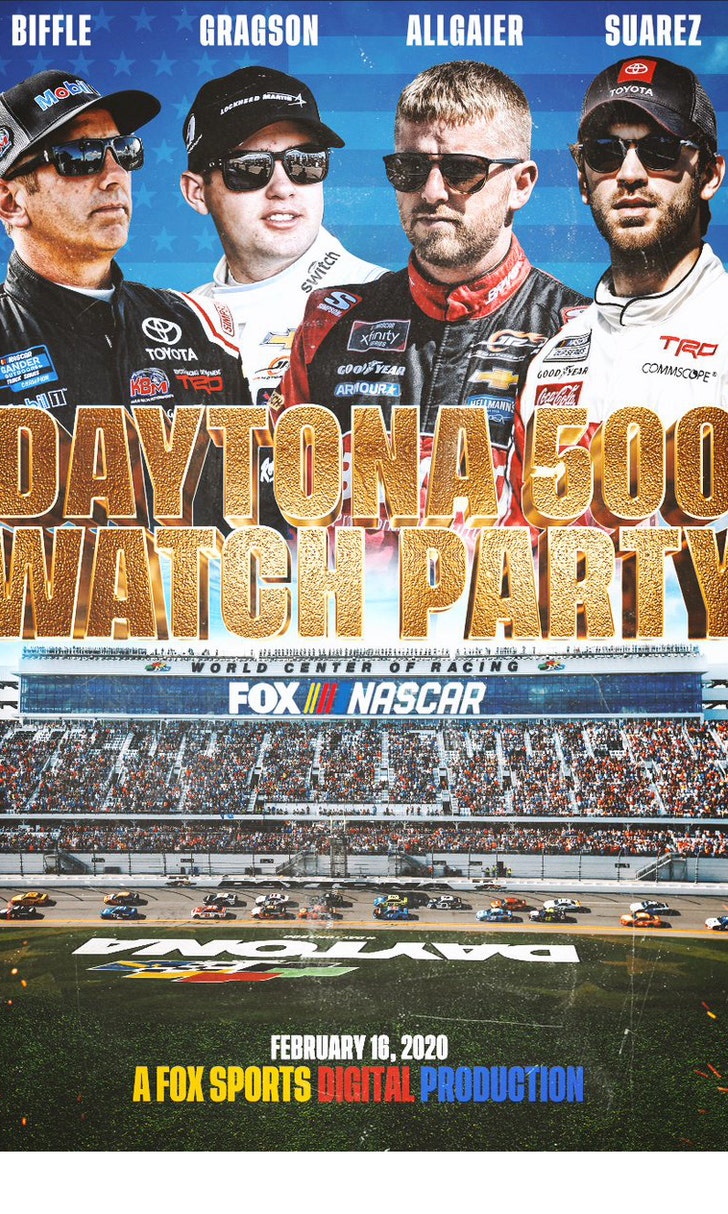 The Daytona 500 Watch Party!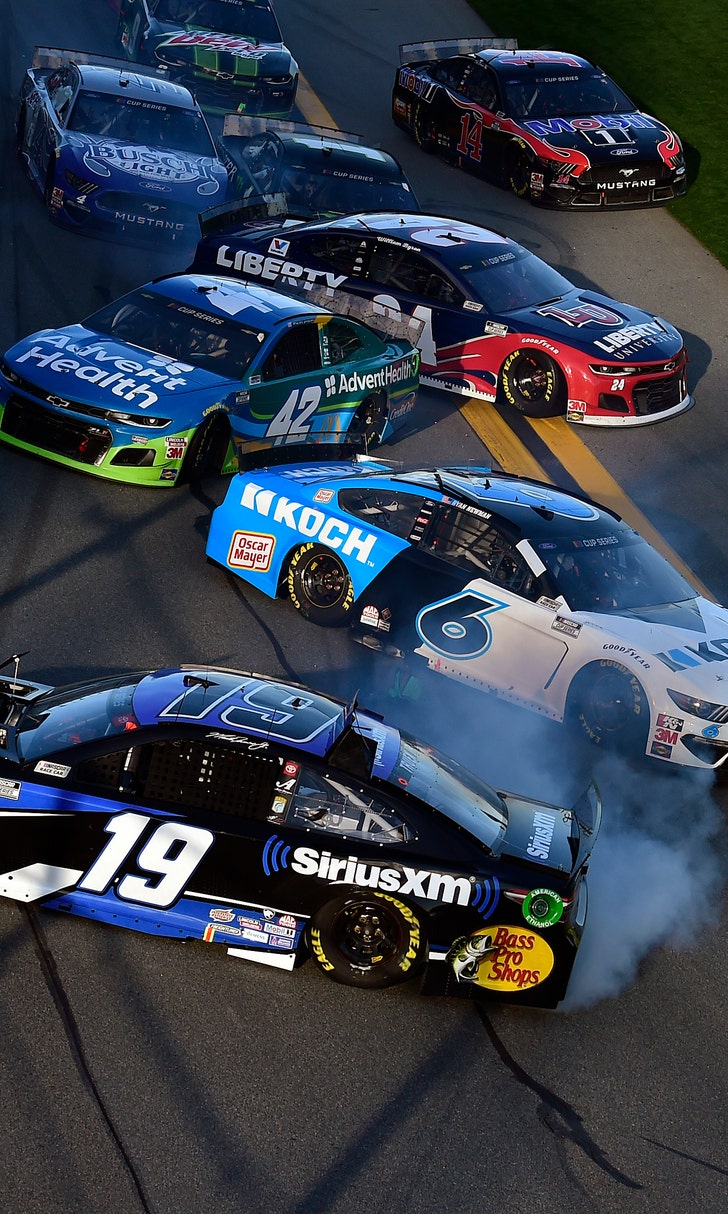 The Numbers Game At Daytona