NASCAR Cup Series
NASCAR Cup Series
Biffle regains points lead after win at Michigan
Published
Aug. 20, 2012 4:19 a.m. ET

Greg Biffle insisted last week that he was perfectly happy staying out of the spotlight.
That's going to be a little harder now that he's back atop the Sprint Cup points standings, so Biffle began talking up his title chances after his win at Michigan International Speedway.
''I know that a lot of people don't expect us to win the championship, and don't expect us to compete for the title,'' Biffle said. ''I don't care what they say or who they want to talk about, but we will be a factor when it comes down to Homestead. I promise you that.''
Biffle took advantage Sunday when Jimmie Johnson - who was leading the race and the standings - had to leave the track with six laps to go because of a faltering engine. Biffle then held off Brad Keselowski in a green-white-checkered finish.
Although he caught a break with Johnson's mishap, Biffle wasn't conceding anything after the race, and neither was crew chief Matt Puccia.
''I knew we had a fast car. We were capable, if we could get to him, to get around him,'' Puccia said. ''I think we had a good enough car to catch him and pass him normally.''
Biffle didn't have to, and the victory gave him the points lead for the first time since June. Johnson dropped from first to fourth. Matt Kenseth moved up a spot to second despite a 17th-place showing.
The 10-race Chase for the Sprint Cup begins next month and ends at Homestead.
''I don't really put a lot into what people talk about, the drivers they talk about, what the stories are,'' Biffle said. ''I pay attention to what we need to do as a team; not make mistakes, do what it's going to take to win this championship. If it's not a story, they don't cover it, then that's fine. But they'll be forced to after Homestead.''
Kasey Kahne finished third in the 400-mile race, followed by Dale Earnhardt Jr. and Marcos Ambrose.
It was the 12th victory for Roush Fenway Racing at MIS, breaking a tie with the Wood Brothers for the most wins at the track.
Pole sitter Mark Martin was sailing along in the lead for most of the first 65 laps before his race ended in scary fashion. Bobby Labonte went into a spin while Martin was coming up from behind, and Martin went sliding off toward pit road. The driver's side of his car crashed frighteningly into the end of a short, narrow barrier on the interior side of pit road.
The side of Martin's car was essentially impaled by the end of the wall, just in front of the left rear tire and dangerously close to the driver's seat. But in the smoky scene that followed, Martin was able to get out and walk away.
''I really feel that was a freak accident. I'm not sure you can ever completely fix something like that,'' Martin said. ''That was a pretty freak angle that I got it. I'm not sure what you can do. It could have been really bad if I would have got into that hole a little deeper where it would have caught me in the door instead of the crush area back there.''
Johnson started from the back, and so did Earnhardt, who was using a backup car after an accident in practice Saturday. The two Hendrick Motorsports teammates made a solid run of it, but it was Biffle and his No. 16 Ford that emerged at the end.
Johnson did not speak to reporters afterward. He was trying to become the first driver to reach four victories this season. Keselowski and Tony Stewart also have three, and drivers will earn bonus points in the Chase for ''regular-season'' victories.
It was Biffle's second win of the year and third career victory at MIS. Keselowski, racing in his home state, settled for second place for the second straight week. He led before being passed convincingly by Johnson on lap 191 of 200.
''I didn't know how much Jimmie had been holding back. When he pushed the trigger, when he passed me, it was clear he had been holding back a lot,'' Keselowski said. ''You never know how hard a driver is pushing. Obviously he wasn't going a hundred percent. When he did, he was clearly the class of the field.''
But Johnson didn't win. Instead, Biffle did for the 18th time on the Cup circuit.
Earnhardt won at MIS in June, snapping a four-year losing streak. The last driver to sweep the two Cup races at MIS was Labonte in 1995.
Stewart and Jeff Gordon both had motor problems, finishing 32nd and 28th. Gordon, Kyle Busch and Carl Edwards entered the race on the outside looking in for the Chase.
Those three didn't do much to change that. Edwards finished sixth and Busch was 13th. There are three more races before the Chase starts.
---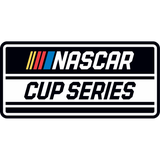 Get more from NASCAR Cup Series
Follow your favorites to get information about games, news and more
---