NASCAR Cup Series
NASCAR Cup Series
Andretti hires Hinchcliffe for Go Daddy
Published
Jan. 10, 2012 12:00 a.m. ET

James Hinchcliffe spent five weeks looking for a job.
Now he's the new Go Daddy guy.
IndyCar's reigning rookie of the year was hired Tuesday by Michael Andretti, becoming the replacement for Danica Patrick, who left for NASCAR in October. The official announcement is scheduled for Wednesday morning.
''Yes, I'm gainfully employed,'' Hinchcliffe joked in a phone interview with The Associated Press on Tuesday. ''It's a great change of pace.''
It's a good gig, too.
After posting three top-five finishes and seven top-10s with Newman-Haas Racing in 2011, edging out Indy 500 runner-up JR Hildebrand for rookie of the year, Hinchcliffe now joins one of the best-funded and most successful teams in the series.
Andretti's drivers have won three points titles and two Indy 500s, though the last of those big wins came in 2007.
Hinchcliffe also faces the tall task of replacing IndyCar's most marketable driver (Patrick), and also will occupy the cockpit of a car that was originally supposed to go to two-time Indianapolis 500 winner Dan Wheldon. Andretti, Wheldon and Go Daddy officials reached an agreement on a deal in October, but Wheldon was killed in a tragic crash at Las Vegas that prompted a two-month long investigation into the fatality.
Based on factors such as team chemistry, ability to win, technical skills and the ability to fit in on a big team, Andretti Autosport got their top guy.
''James is a perfect fit. He came out No. 1 (overall) on all the available rankings,'' said John Lopes, Andretti's chief marketing officer.
What really made the sale to Go Daddy, though, was Hinchcliffe's affability.
The combination of a deep online following and a charismatic, charming personality were exactly what company officials thought they needed to keep the momentum in a post-Danica era.
''James is tech savvy, fast, got a good, large online presence and is that right, edgy personality we think will work,'' Lopes said. ''By all signs, Go Daddy seems very happy with him.''
Getting Hinchcliffe was a surprise, too.
He was preparing for a second season at Newman-Haas Racing until team co-owner Carl Haas made a surprise announcement Dec. 1 that he wouldn't compete in IndyCars in 2012.
Suddenly, the rising Canadian star was a free agent, and after enduring a range of emotions over the past several weeks, Hinchcliffe finally landed in a spot where he feels right at home.
''I've known Marco since we were 13 years old, and Ryan (Hunter-Reay) is one of the easiest guys to get along with in the paddock,'' Hinchcliffe said. ''It's a strong lineup and it's a perfect fit.''
Hinchcliffe may not be the only one trying to fit in with Andretti's team this season.
Andretti has traditionally run four cars and still has one open seat in the lineup. Andretti hasn't provided details about who that might be, but adding Hinchcliffe should help.
''He will definitely grow and thrive with Andretti Autosport,'' Michael Andretti said. ''Even in his rookie year in IndyCar, he proved to be a great competitor. I look forward to seeing what he is capable of in the next few months.''
Hinchcliffe is eager to see how things play out, too.
He acknowledges the expectation is to win races and championships, and that it will be helpful to learn the trade from someone who was successful on the track long before he went into the ownership business.
But as for the commercials, well, Hinchcliffe is still trying to figure how all that will work.
''You know, I think I'm still yet to learn what it means to be a Go Daddy guy,'' Hinchcliffe said. ''I'm ready for the challenge. I just don't know how I look in green.''
---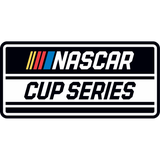 Get more from NASCAR Cup Series
Follow your favorites to get information about games, news and more
---