NASCAR Cup Series
NASCAR Cup Series
Andretti excels in new role as race promoter
Published
Jun. 20, 2012 12:08 a.m. ET

Michael Andretti could have walked away from racing 10 years ago and eased his way into the kind of cushy retirement afforded one of the greatest drivers in open-wheel history.
Only racing is in his blood, it's his business, and there's no such thing as walking away.
''You would have to say IndyCar is all there has been (for me) for a long time,'' Andretti said Tuesday. ''If IndyCar is not around, then we're not around. My whole life is tied to it, I'm all in.''
Never more so than this season, when Andretti has widened his role beyond team owner to race promoter. He juggled the dual roles to perfection last weekend at Milwaukee, where his Andretti Sports Marketing group successfully staged a race on four months' notice. As a team owner, he celebrated his first win of the season when driver Ryan Hunter-Reay took Andretti Autosport to Victory Lane.
''It's pretty gratifying and definitely ranks up there as one of the greatest weekends of being an owner,'' Andretti said. ''And to be able to win in the race you are also promoting, it was awesome.''
That's been the buzz since Saturday, when Andretti proved that racing can be saved in tradition-rich Milwaukee. The 109-year-old track was left off the IndyCar schedule announced in December, but when the series needed another event - particularly at an oval race track - Andretti stepped up in February with a promise to put on a good show. Even with a race-day rain delay, the two-day event drew strong crowds and Andretti announced before the green flag that he'd decided to promote Milwaukee again next year.
But even before a single lap had been turned at his first event as a promoter, Andretti had stepped up again to help IndyCar. He saved the troubled Baltimore race last month, when he signed on as promoter of the Labor Day weekend race. His staff had shifted to Baltimore by Tuesday to focus solely on its next event.
It's added work for a team owner who fields three IndyCar teams - he stepped it up to five to help fill the Indianapolis 500 field - and has entries in all three of the development series.
So it was disappointing, he admitted Tuesday, when his name was widely circulated as one of the leaders of an alleged coup to oust IndyCar CEO Randy Bernard. Rumors of unhappy owners had swirled around the Indy 500, and Bernard confirmed on Twitter two days after the race that an owner was indeed trying to have him fired.
Andretti's name was pushed to the front, and he adamantly denied involvement.
With everything he's got riding on the series, it made little sense for him to be the source of discord.
''Yes, that really hurt. It hurt me personally and it was wrong,'' he said. ''But we've turned it around, we've got things moving in the right direction again, and there's no reason to talk about any of that anymore.''
Instead, he's concentrating on Baltimore, where he sees ''magnificent potential,'' and potentially picking up more events to promote. Andretti believes the success of Saturday's race will help abate skepticism about the September race at Baltimore, which has mired in financial difficulties despite strong crowds at last year's inaugural event.
And with a year to go to promote the 2013 return to Milwaukee, he's confident next year will be even better.
''A lot of times, there's opportunity when something has been done poorly,'' he said. ''You look at it and say `We could have done that, and that, and that,' and then it becomes a bit easier than if you had taken over something good and had to keep it at that level. When we sat down and looked at logistics and problems and finances, we figured if we could do A, B, C, D, and E, then we could get it done the right way.
''There's a lot of opportunities out there, and we've walked away from some. But we could be doing maybe three, four or five events. Will we get it up to that number by next year? Probably not, but the potential is there.''
Meanwhile, on the track, Andretti Autosport is proving it can compete with Chip Ganassi Racing and Penske Racing, the two most dominant teams in IndyCar.
Headed into Saturday night's race at Iowa, first-year Andretti driver James Hinchcliffe is ranked second in the standings. Hunter-Reay, who made Andretti just the fourth owner to win through eight races this season, is ranked fourth. Marco Andretti, the team owner's son, has struggled this season and goes into Iowa, where he's the defending race winner, 18th in points.
''Marco's frustrated, and it's tough when you see your teammates having the results, but he's hanging in there,'' Andretti said. ''He's had the bad luck for the entire team, and he's trying to shake that. He had a great test at Iowa, and we're all looking forward to going there.
''I'm really pleased with where the team is right now. All three guys are really working well together.''
---
---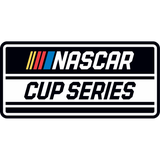 Get more from NASCAR Cup Series
Follow your favorites to get information about games, news and more
---